Your guide to off-track activities in Montreal during the Canadian Formula 1 Grand Prix weekend. This year's race takes place on June 8-10, 2018.
If you have read our Accommodation guide for the Canadian Grand Prix, you will know that we recommend staying in the downtown area of Montreal if you can afford it. It's easy to get to the track from downtown using the Metro and the center is one big party zone during Grand Prix weekend. Montreal has a well-deserved reputation for the quality of its dining and bar scene, and summer is the best time to experience it.
Crescent Street
Join your fellow F1 fans on Crescent Street, which gets closed off on Grand Prix weekend and is the place to go to eat, drink and party with F1-themed displays and demonstrations and a stage with DJs and live music. There's plenty of pubs, clubs and restaurants to choose from as well. This year, the street party also extends to nearby de Maisonneuve street; click here for this year's program of events on Crescent Street or check the map.

Montreal Downtown
The main commercial street in downtown Montreal, St Catherine Street, runs through the heart of the business and shopping centre of the city, parallel to Montreal's vast Underground City. A massive complex of interconnected spaces, both below ground and above. the Underground City comprises offices, shopping centres, hotels, apartments, universities and no less than seven metro stations
Quartier des Spectacles, Montreal's entertainment district, is the home of many of the city's summer festivals – the area includes over 30 performance venues including the Place de Arts cultural complex. The Latin Quarter is worth checking out for its theatres, cafes, boutiques and nightlife.
The eastern end of St Catherine street is where you will find the city's Gay Village – during the summer months, this part of the street is closed to traffic and turns into an open air market that's also popular for alfresco drinking and dining.
Some of the hippest areas of Montreal can be found near Parc Mont Royal in the Plateau and Mile End districts. The Plateau is a working-class area being transformed by its artistic and bohemian artist residents, whilst Mile End is the hub of Montreal's excellent music scene. In these areas, head to St Laurent Street and St Denis Street for diverse nightlife, trendy restaurants (the best Italian food in the city in Little Italy) and live music.
The Montreal Fringe Festival is in full swing on Grand Prix weekend (May 29 – June 18) in the Plateau-Mont-Royal area, with theater, comedy, dance, music & visual art performances at various venues.
To see Old Montreal, take the orange Metro line to Place d'Armes. This historic area, including the Old Port next to the river, has some interesting landmarks including the neogothic Notre-Dame Basilica. Take a walk down St Paul Street, known for its cafes and art galleries or visit the Montreal Science Centre. Montreal's Chinatown area is also nearby.
Montreal has some wonderful parks and green spaces, and Parc Mont Royal (pictured above) is the best. This vast park, designed by the same landscape architect responsible for Central Park in New York, is spread over 470 hectares. Head up to the elevated parts of the park to get a wonderful view of the city below.
If you are a fan of modernist architecture, be sure to check out Habitat 67 , a housing community designed for Expo 67. From Habitat 67's location next to the St Lawrence river, its possible to cross the Concorde bridge to the man made islands which comprise Parc Jean Drapeau and the Circuit Gilles Villeneuve. Why not hire a BIXI bike (see Getting Around section) and explore the park on the Thursday before the race, when you can also participate in the pitlane walk for fans. More information in our Trackside guide.
LEARN MORE ABOUT VISITING MONTREAL
Fore more information, visit the Tourisme-Montreal website. You can also find the best restaurants in Montreal on RestoMontreal and CultMontreal is a good source for upcoming cultural events in the city. What's your favorite thing to do in Montreal? Leave a comment below.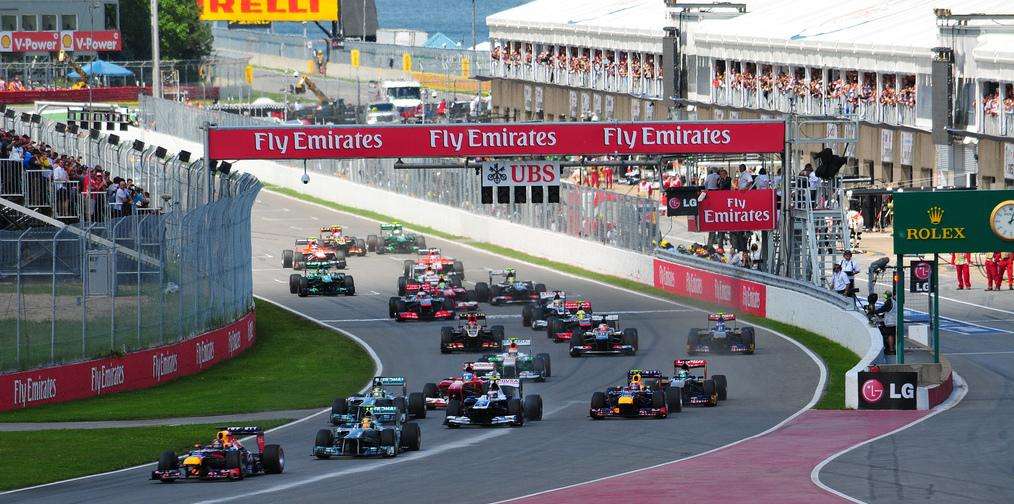 Useful information to help you plan your weekend at 2018 Canadian Grand Prix weekend at Circuit Gilles Villeneuve, including the full on-track schedule.
Tags: crescent street formula 1 party, montreal best things to do f1, montreal f1 activities, things to do in montreal f1 weekend, things to do montreal f1, what to do in montreal