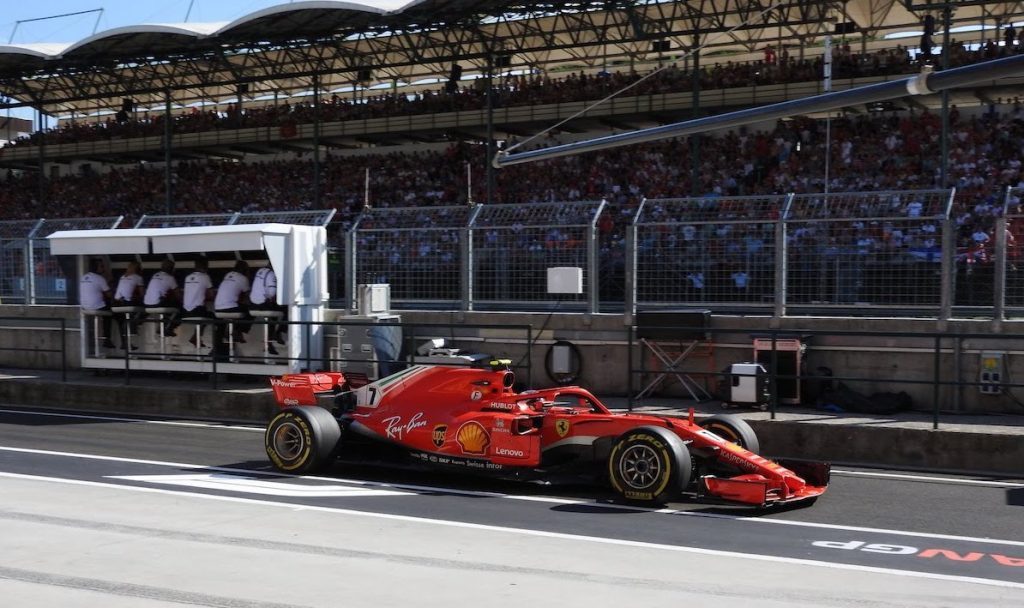 Get the most out of your experience at the Hungaroring for the 2021 Hungarian Grand Prix on July 30 to August 1. Entry requirements, trackside activities and on-track action.

All pictures

©

F1Destinations.com. The Editor attended the Hungarian Grands Prix in 2008, 2014, 2018 & 2019.

The Hungaroring attracts fans from all over Europe. The weekend is generally well organised for fans and the trackside atmosphere is great. Aside from the on-track action, there is little in the way of extra entertainment put on for fans at the track. Luckily, there is cheap beer and this seems to keep the majority of fans happy. It pays to be well prepared before you head to the track. More often than not, it's very hot on Grand Prix weekend –  wear light clothing and make sure you pack a hat and sunscreen. After the race, fans are normally granted access to the track – join the hordes for the podium celebration on the main straight, a great experience to end your weekend.
n
Hungaroring Access & Orientation
For more information on getting to the Hungaroring, please read Getting There & Around.
Six gates provide access to the circuit. FREE parking is offered to fans at three large carparks outside of the circuit. If you are driving,  you'll need to be patient at peak times (especially on race day), as the roads near the circuit get easily congested.
You cannot bring any glass into the circuit but plastic one plastic bottle (0.5 litre maximum) is allowed. Other prohibited items include drones, bicycles, any kind of seats, cooler bags, backpack exceeding 20kgs, non-collapsible umbrellas or parasols. Full list is under point 8 of Terms and Conditions.

Gate opening times (estimated): Friday (07:30-19:00), Saturday (07:30-18:30), Sunday (07:00-18:30)
Public Pit Lane Walk
A Pit Lane walk for fans holding 3-day tickets is normally held on Thursday from 16:15-18:15. The atmosphere is lively and this a great opportunity to check out the teams at work in the garages, but there are big crowds and getting your favorite driver's autograph can be difficult. Gates open from 14:00 and entry is via Gate 8 until 17:30. You may be asked to wait in the Super Gold grandstand and get called forward for the Pit Lane Walk in groups. More information here.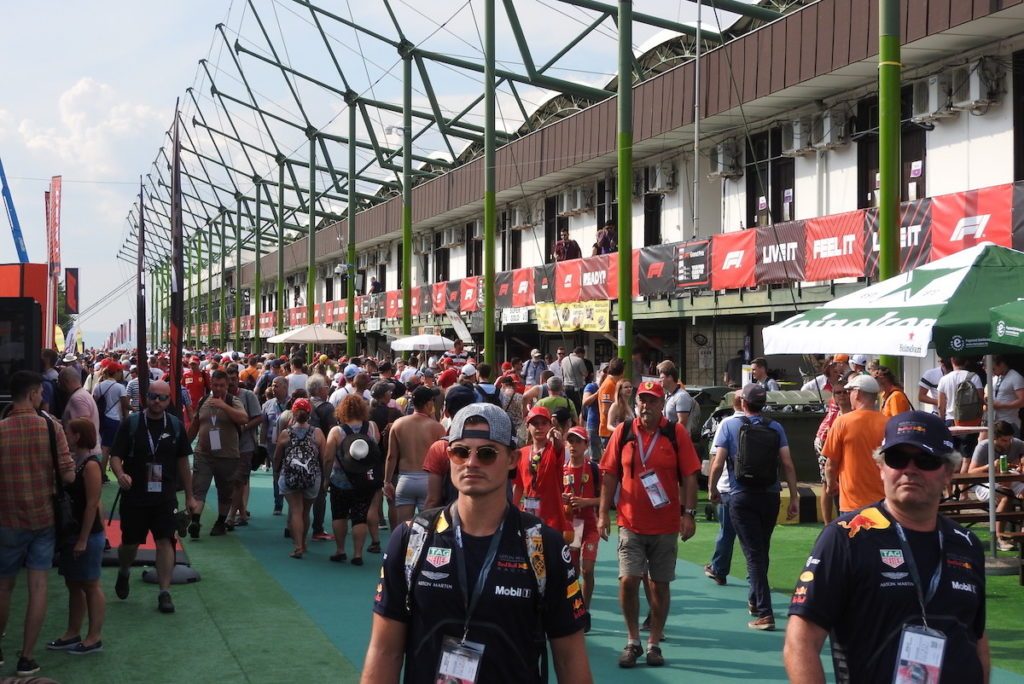 2021 Hungarian Grand Prix Schedule
As well as approximately 6 hours of Formula 1 action, the on-track schedule at the  2021 Hungarian Grand Prix will feature Formula 3, Porsche Supercup and the all-female W Series. The schedule below will be updated when the full schedule is available, normally about 1 month before the race.
Friday, July 30
11:00-12:30: Formula 1 practice session (FP1)
15:00-16:00: Formula 1 practice session (FP2)
Saturday, July 31
12:00-13:00: Formula 1 practice session (FP3)
15:00-16:00: Formula 1 qualifying
Sunday, August 1
15:00-17:00: Formula 1 Magyar Nagydíj 2021 (70 laps or 2 hours)
F1 Fanzone
The F1 Fanzone behind the Super Gold grandstand on the pit straight is the hub for fan action on the weekend. Here you will find lots of  most food and drink stalls plus the F1 Village with merchandise and product displays. It's also a good place to grab a seat and some shade.

Food & Drink at the Hungarian Grand Prix
The food on offer at the Hungaroring has improved in recent years, but is still not that great. On the pricey side by local standards and there isn't much in the way of healthy fare, but there is more variety on offer apart from hot dogs and hamburgers, including langos (Hungarian deep-fried flatbread), gyros and pizzas. Expect to pay around €5-10 for most meals. Drinks are more reasonably priced and you can also fill up your water bottle for free at lots of points around the circuit. A 500ml Heineken beer costs 1000 Forints (approx. €3), which is probably the cheapest on the whole calendar! Water and soft drinks are a little cheaper and FREE drinking water refill stations are located in the Fan Zone. Keeping hydrated is essential in the hot summer sun and you should also be careful about your alcohol consumption at the track. An increasing number of food and drink outlets at the Hungaroring are also accepting card payments, as well as HUF and EUR cash.
Been to the Hungaroring? Leave a comment with your trackside tips!