ALBERT PARK: CIRCUIT ACCESS & ORIENTATION
Eight gates provide access to the track for fans throughout the weekend. All gates are free to enter for all ticket holders with the exception of Gate 1, where you need a grandstand ticket to enter. Confusingly, gates are numbered 1 to 5 and 8 to 10 (there are no gates 6 and 7) – see map opposite. All gates open at 10.30am and close at 8pm. Most gates are located close to public transport and the majority of trams heading to the circuit on race weekend are free.
You are not allowed to bring alcohol into the circuit. Glass bottles and containers are also prohibited and your bag will be searched. Non-alcoholic drinks in plastic bottles can only be brought into the circuit if they are unopened. General Admission ticket holders are also allowed to bring folding chairs and stools into the circuit. Don't be in a hurry to leave the circuit at the end of each day, particularly on Saturday and Sunday, as there can be big queues to leave via popular gates, as well as heavily congested public transport. Click here for more information.
Australian Grand Prix schedule
Thursday
10:30: Gates open
10:30-10:50: Historic demo
11:50-12:10: Australian GT qualifying pt 1
12:20-12:40: Porsche Carrera Cup practice
12:50-13:20: V8 Supercars practice
14:05-14:25: Australian GT qualifying pt 2
14:35-14:55: Porsche Carrera Cup qualifying
15:40-16:05: Australian GT race 1
16:20-16:45: Porsche Carrera Cup race 1
17:00-18:15: V8 Supercars qualifying parts 1-4
20:00: Gates close
Friday
10:00: Gates open
10:00-10:20: Historic demo
10:45-11:10: Australian GT race 2
12:00-13:30: Formula 1 Practice Session One
13:50-14:20: V8 Supercars race 1
14:55-15:20: Porsche Carrera Cup race 2
15:30-15:40: Air display (F/A 18 jet)
16:00-17:30: Formula 1 Practice Session Two
17:50-18:20: V8 Supercars race 2
19:30: Gates closed
Saturday
11:00-11:20: Historic demo
11:30-11:50: Ferrari parade
12:05-12:30: Australian GT race 3
12:45-13:10: Porsche Carrera Cup race 3
13:20-13:35: Air display (RAAF Roulettes)
14:00-15:00: Formula 1 Practice Session Three
15:20-15:55: V8 Supercars race 3
16:30-16:40: Air display (F/A 18 jet)
17:00-18:00: Formula 1 Qualifying
20:00: Gates closed
Sunday
10:30: Gates open
11:00-11:15: Historic parade
11:30-11:55: Australian GT race 4
13:05-13:35: V8 Supercars race 4
13:50-14:15: Porsche Carrera Cup race 4
14:25: F1 driver's photograph on starting grid
14:30-14:40: F1 driver's parade
14:35-14:50: Air display (RAAF Roulettes)
15:10-15:20: Air display (F/A 18 jet)
15:46-15:48: National anthem
16:00-18:00: Australian Formula 1 Grand Prix (58 laps or 120 minutes)
The F1 cars are in action on the track at various times from Friday through to Sunday. There is no F1 action on the track on Thursday, the opening day of the race weekend. Since 2009, the Melbourne event has run on a 'twilight schedule' to allow more fans around the world (particularly in Europe) the opportunity to watch the action at a more suitable time.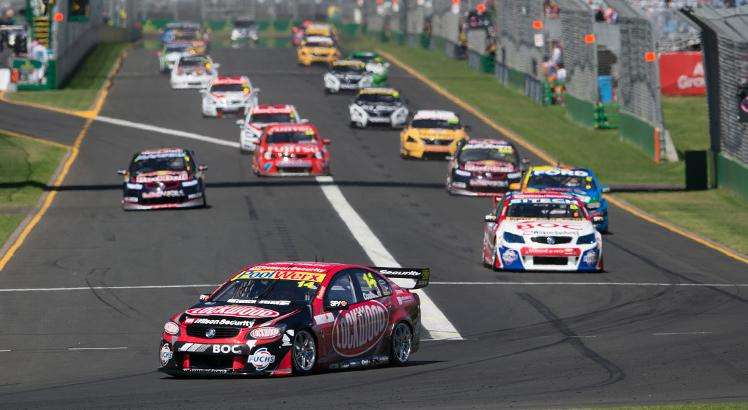 The main non-F1 draw on track in Australia is the V8 Supercars, a hugely popular Australian touring car series. The 'tin top' racing is super competitive and many local fans are just as interested in the V8 Supercars as the F1. Aside from the V8 Supercars, there are also several races in the Porsche Carrera Cup over the weekend. After returning last year, the Australian GT series is once again part of the racing schedule in 2017. You can also expect to see several on-track demonstrations of classic cars throughout the course of the weekend. As Australia is the opening race of the season, a traditional driver's photograph is taken on the pit straight before the race on Sunday. The popular Celebrity Challenge is missing from this year's schedule.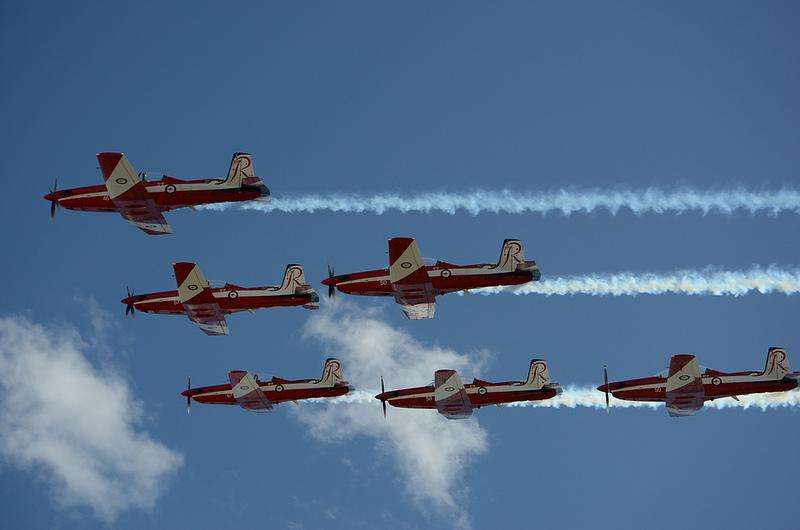 There are always plenty of activities in Australia to keep you busy when the F1 cars are not on the track. Aside from the national support racing categories already mentioned, here is a selection of other trackside action to expect in Australia:
Aerial displays – at various times throughout the weekend, the action is in the air as the Royal Australian Air Force (RAAF) roulettes do their thing in the skies above the circuit. The RAAF F/A18 jet also makes several very loud passes over the circuit during the weekend.
Action Zone – in a special infield area, Nitro Circus Live puts on a series of events across the weekend showcasing extreme sports including freestyle motocross, skateboarding, BMX and more.
Legends Lane / F1 Central – these zones feature a range of food and drink options, merchandising and displays of current and historic cars.
Autograph Stage – huge crowds gather here on the opening Thursday of the event when the F1 drivers appear to sign autographs. On the following days, fans can get autographs of the V8 drivers, celebrity race drivers and motorsport legends.
Getting autographs
If you are keen on meeting the drivers in person, the Autograph stage on Thursday when the F1 drivers appear is not actually the best place as the crowds are huge. A lot of autograph hunters gather near the entrance to the Pits and Paddock Club which is where the drivers enter and exit the circuit and park their cars if driving. Catch the drivers when they are arriving at or leaving the circuit – the best day is Friday as there are less fans. Be aware that you will need a grandstand ticket to access this area – it is off-limits for general admission ticket holders. Another option is to hang around the entrance to the Crowne Plaza Hotel, the preferred hotel for the F1 teams.
Despite being a temporary F1 circuit, the quality of the amenities at the race in Melbourne are very high. There are ample food and drink areas dotted around the circuit and large numbers of toilets (mostly temporary, but some year-round) so queues are short at most times over the weekend, though race day is busy everywhere. As seems to be common at most F1 venues around the world, food and drink are expensive and the quality of the food on offer is generally low. Options include hamburgers, fish and chips and pizzas and most meals cost around $10-15. Alcohol is freely available around the circuit. A can of beer will set you back around $8 while soft drinks cost around $6. Free drinking water is available at various locations around the track, so keep your empty plastic bottles at the ready.
Been to the Australian Grand Prix? Leave a comment below with your tips!

How much will a weekend at the Australian Grand Prix in Melbourne set you back? Read our budget planner to find out!
Tags: accommodation montreal f1 weekend, action zone melbourne f1 grand prix, albert park formula 1, event program australian grand prix, Gate access melbourne F1 grand prix, melbourne grand prix schedule, program albert park, schedule australian grand prix, trackside attractions melbourne formula 1 race, trackside F1 Grand Prix in Melbourne, V8 supercars melbourne grand prix