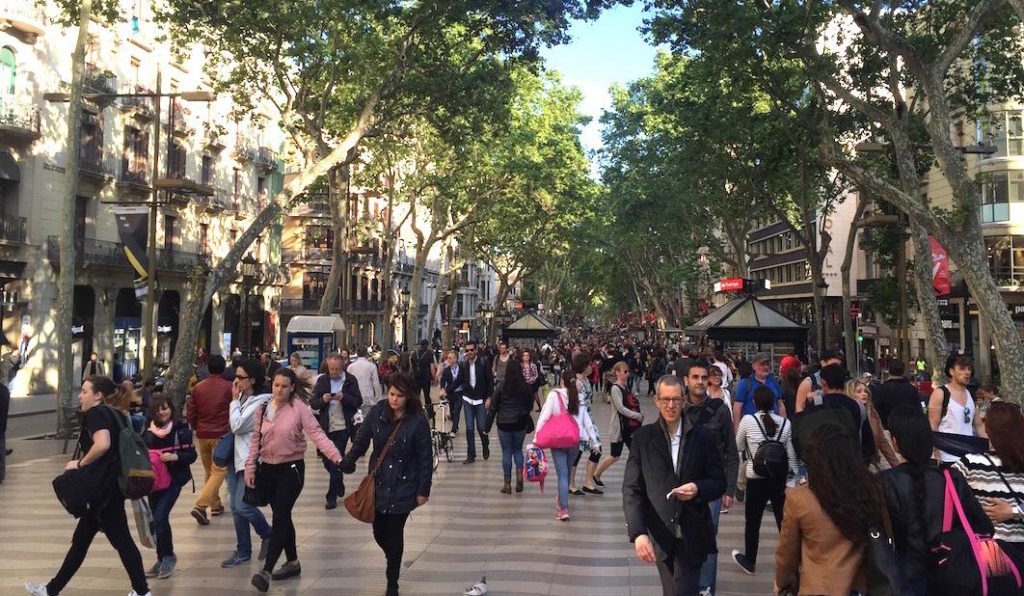 Our guide to the best places to stay in Barcelona and near Circuit de Barcelona-Catalunya for the 2021 Spanish Grand Prix on May 7-9.
April 17 UPDATE: The 2021 Spanish Grand Prix will be held behind closed doors, with no spectators' present. More information.
Support the future development of F1Destinations by reserving your accommodation through the Booking.com links on this page. You can also add accommodation and circuit transfers to Official Ticket Packages from F1 Experiences.

Barcelona Accommodation

The great thing about Circuit de Barcelona-Catalunya is its proximity to the center of Barcelona, meaning you have the perfect opportunity to enjoy a city break and an F1 getaway rolled into one. Barcelona has accommodation to suit every taste and budget, and prices are not as inflated on Grand Prix weekend as in some other cities. Renting an apartment is worth considering if you are travelling with friends and want to keep costs down. Airbnb is still big in Barcelona, despite a recent crackdown on "unlicensed apartments." If you want to pull out all the stops, the city has more than its fair share of 5-star hotels and luxury villas available over the race weekend. The F1 teams will mostly be staying in hotels around the swanky Avinguda Diagonal and the Marina, so why not see if you can bag yourself a room right in the thick of it? We've listed some of the best places to stay below, from budget to luxury.
Stylish modern hostel with free Wi-Fi
Shared kitchen, free tea and coffee and large terrace
A bed in an 8-room dorm for €28 per night
Free dinner every night and free Wi-Fi
15 minutes' walk from La Rambla
A bed in a 8-room mixed dormitory for €35 per night
Close to El Prat airport
10 minutes walk from the Castelldefels RENFE station with direct access to the circuit at Montmelo
Double room from €70 per night
Great location in the hip Gracia neighborhood
Double/twin room from €120 per night
Stylish apartments close to bars and restaurants
Apartment to sleep 4 adults from €165 per night
Overlooking the port and just a 5 minute walk from La Rambla
Cool rooftop pool
Superior double or twin from €275 per night
Brand new hotel in beautiful historic buildoing
Great location on Paseo de Gracia
Deluxe double room from €335 per night
Where do you stay for the Spanish Grand Prix? Leave a comment below!