From trackside camping to five-star luxury, we tell you where to stay near the Red Bull Ring for the 2019 Austrian Grand Prix on June 28-30.
Support the future development of F1Destinations by reserving your accommodation through the Booking.com links on this page. You won't pay more and we receive a small commission. You can also add accommodation to your Official Ticket Package from F1 Experiences.

The Red Bull Ring is located in a rural region (much like Spa-Francorchamps and Circuit Paul Ricard), which means that there is a scarcity of accommodation close to the track, aside from camping. Teams and regular visitors quickly snap up what is available in the villages surrounding the circuit, like Spielberg and Knittelfeld. Unless you are planning to camp next to the circuit – which is a great option, but not for everyone – then we recommend staying in Austria's second largest city of Graz, which is about 75km from the circuit, or less than an hour on the motorway.
Red Bull Ring Camping
Thousands of fans from all around Europe camp at the Red Bull Ring on Grand Prix weekend. The camping facilities are good and the atmosphere is lively, though a little drunken and rowdy at times. If you value a good night's sleep or have young children, it's perhaps worth considering alternative accommodation. There are seven color-coded campsites surrounding the circuit. A weekend of camping for two people costs approximately €160 (3 nights from Thursday to Sunday, including parking for one vehicle). The 'Pink' and 'Orange' campsite on the hill behind the Nord grandstand are probably the most picturesque and least likely to be noisy, but there are more hills to climb. The other camping areas are located on flatter ground, closer to the main straight and fan zone near the first corner. There's also a big stage close by where concerts are held over the weekend. Buy Red Bull Ring camping tickets.
Stay in Graz
There's a good selection of accommodation in Graz, but it's not a huge city and it does suffer from the dreaded 'F1 tax', with higher prices on Grand Prix weekend. There are trains from Graz to the circuit, but we recommend hiring a car to make your life easier. Trackside parking is free and the circuit is close to a motorway, meaning that traffic flows quite well. Expect a commute of around 1 hour each way. There was more traffic after the race on Sunday, but no significant delays.
Modern, clean hotel 4-star hotel
Nice location east of Graz center
Double rooms from €85 per night
Clean 3-star hotel
Rock climbing center next door
€105 per night for a double, including breakfast
Well-rated 4 star hotel in the south of the city
Indoor pool, free Wi-Fi
€120 per night, including breakfast
Highly-rated 4 star hotel close to the old town
On-site casino if that's your thing
Double room from €220 per night
Great downtown location
Modern hotel, trusted international brand
€225 per night for a double room
Right in the old center of town
Fitness & spa facilities
€245 per night for a double on GP weekend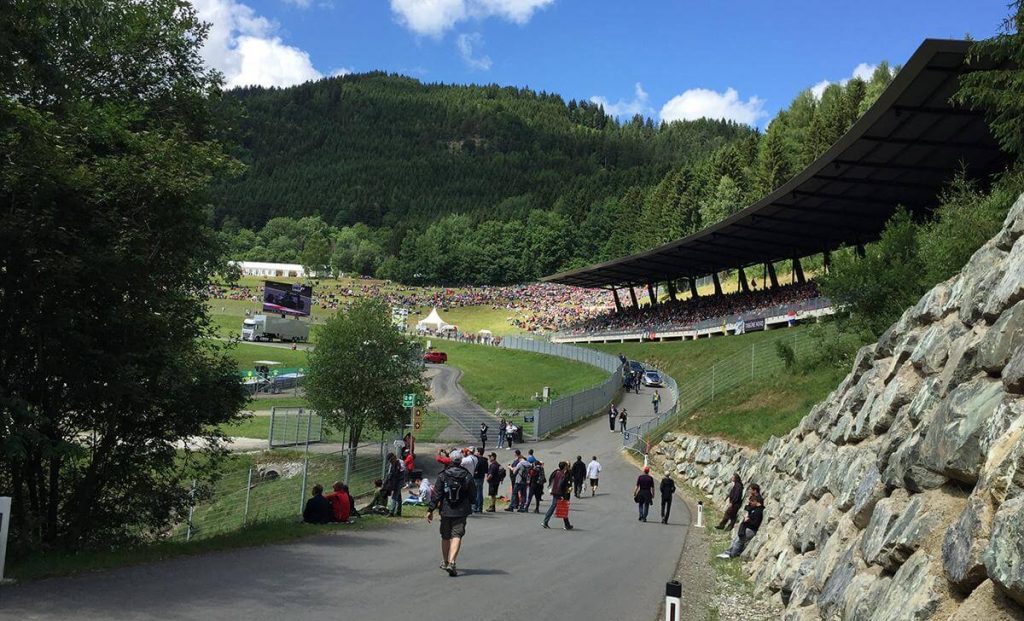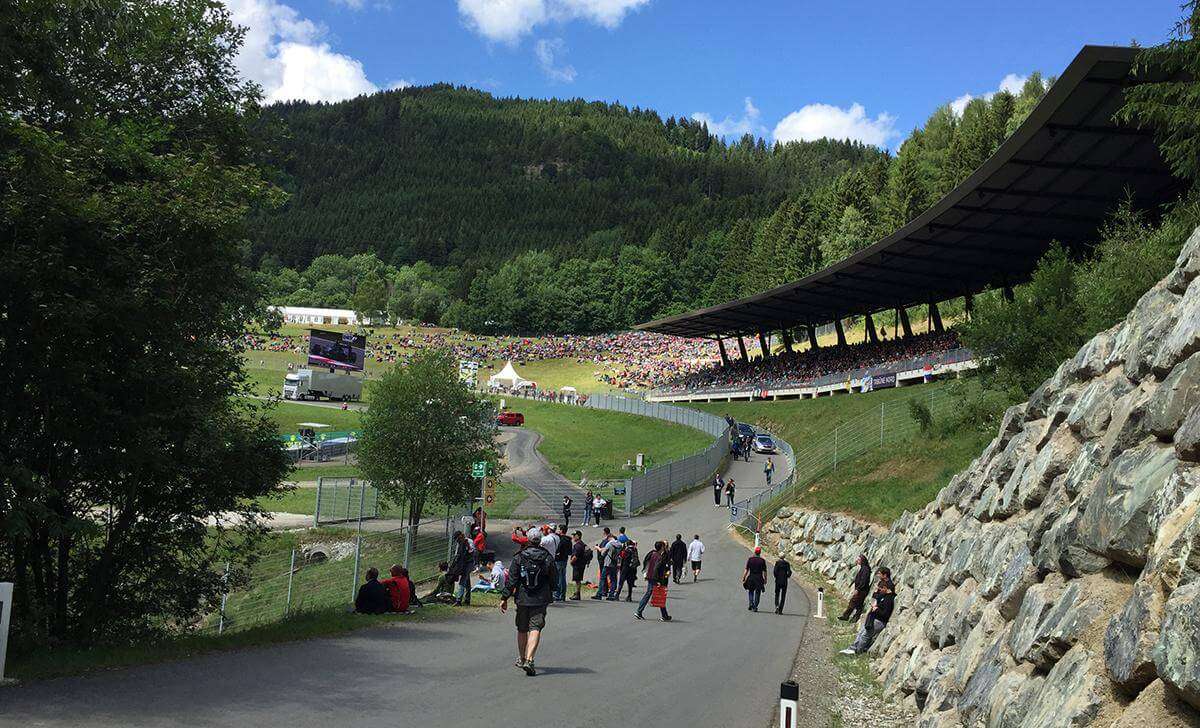 Other accommodation near the Red Bull Ring
The area surrounding the Red Bull Ring is ski country, so there are plenty of pretty mountain chalets to choose from within a 30-40km radius of the track. You'll find beautiful rolling green hills and fresh air instead of Snow in July, not to mention tasty local cuisine and beer.
30km from the Red Bull Ring
Ski chalet in beautiful location
€160 per night for double room including breakfast
30km from the Red Bull Ring
€200 per night for family room (2 adults + 1 child), including breakfast
5-star luxury just 22km from the Red Bull Ring
€245 per night for a 75m2 loft apartment
Have you stayed near the Red Bull Ring? Leave a comment below!

Your detailed guide on buying tickets and where to watch the action at the Red Bull Ring for the 2020 Austrian Formula 1 Grand Prix at the Red Bull Ring in Spielberg.
Tags: 2019 Austrian grand prix, austrian f1 hotels, austrian grand prix, austrian grand prix hotels, lendhotel graz, red bull ring hotels, where to stay austrian grand prix, where to stay red bull ring