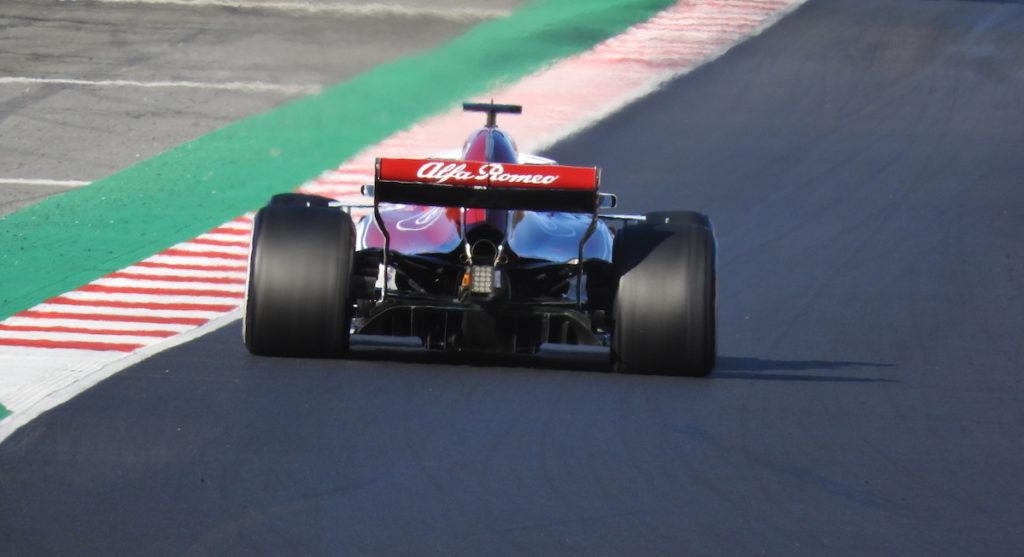 After several years of fairly stable prices, the upward trend in F1 ticket prices that we witnessed in 2017 has accelerated this year. The cheapest F1 tickets in 2018 are offered in China and Russia, whilst Abu Dhabi and Monaco have the most expensive.
Images © f1destinations.com. Read our earlier F1 ticket prices analysis here: 2017, 2016, 2015, 2014, 2013. Disclaimer: ranking F1 ticket prices is not an exact science. All prices in $USD. See below for information on how our rankings were calculated.
Year on year, the prices of 3-day General Admission tickets are up 13.4% in 2018 to an average of $161, whilst prices of the cheapest 3-day grandstand tickets have increased 14.3% to $264. Meanwhile, a 3-day grandstand ticket opposite the pits will set you back $637 on average in 2018, up 5.6% year on year. Some of the increases for 2018 can be explained by the disappearance of last year's cheapest race, the Malaysia Grand Prix, and the addition of mid-priced races in France and Germany. The average price across all ticket categories at this year's races is a hefty $417. China has the cheapest tickets on this basis (averaging $160 across all categories), whilst Monaco has the most expensive, averaging $850. One trend that we've spotted is that ticket prices have been reduced in 2018 at several destinations that were already cheap (including Russia, China and Hungary) while some of the more expensive destinations (Belgium, Monaco) have increased their already high prices for 2018. Prices are largely unchanged at around half the races on this year's calendar. We've also analyzed the affordability of attending an F1 race for locals in each destination this year, with some surprising results. Excluding the anomaly that is the 'millionaires' playground' of Monaco, a race weekend will set the average local back less than 3% of their monthly wage in countries such as Japan, Canada, Australia, and as much as 25-50% in less-developed race locations such as Brazil, Mexico and Azerbaijan.
The average price across different ticket categories at each race in 2018 is $417. The cheapest race is China (average $160) and the most expensive is Monaco, where the average is $850.
Our calculations include general admission and grandstand tickets, but exclude hospitality tickets. Some races have very simple ticket offers with only a limited number of categories (such as Bahrain, France and Brazil), whilst other races have a significant number of categories (Italy) and also different price points within the same grandstands (Germany, Japan). We don't have access to data for the number of tickets sold in each category in order to calculate the true average price of a 3-Day F1 ticket in 2018, but it is likely to be around $300-350 after taking into account the large number of cheaper general admission tickets sold at most races.
The average price of 3-Day General Admission tickets is up 13.4% year on year to $161 USD (from $142 in 2017). China sells the calendar's cheapest 3-Day General Admission tickets for $72, while the most expensive are sold in Abu Dhabi for $271.
General Admission tickets as such are not available in Mexico, Bahrain or Brazil. For these races, we used the prices of the cheapest 3-day grandstand ticket instead. Currently, around half the races offer traditional General Admission tickets that give fans the opportunity to enter all main spectator areas. Some of the best races for General Admission viewing include Spain, Hungary, Belgium, USA and Australia.
The average price of the cheapest 3-day grandstand tickets at each races increased 14.3% year on year to $264 USD (from $231 in 2017). Hungary's Bronze 1 & 2 grandstands are the cheapest on the calendar ($112), while Monaco has the most expensive grandstands (priced from $712).
Other races with affordable grandstands include China, Canada and Russia. At the more expensive end of the scale, grandstands are also expensive in Britain, Belgium and Abu Dhabi. Grandstand affordability is definitely an issue at many races. Just look at last weekend's Spanish Grand Prix, where the general admission areas were full and many grandstands had a significant number of empty seats.
The average price of 3-Day Pit Straight Grandstand tickets is up 5.6% year on year to $637 USD ($603 in 2017). Prices range from an affordable $301 USD in Russia to an overpriced $1500 USD in Mexico.
Prices for 3-day Pit Straight Grandstands are based on the best available regular (non-hospitality) tickets opposite the pits/start-finish line at each race. Monaco doesn't have a traditional Pit Straight grandstand, so we have chosen Grandstand T Upper, which has views of the pits.
How affordable is it for locals to attend an F1 race?
We've also analyzed the affordability of attending a race for local residents in each destination by comparing the cost of a 3-day general admission ticket against the average monthly salary*. Monaco has the most expensive tickets this year and is also the cheapest place for locals to attend their home race, but is not exactly representative! Other affordable races for locals to attend include Japan, Canada, Australia and Austria where a 3-day general admission ticket costs less than 3% of the average monthly wage. At the other end of the scale, an F1 weekend is out of the reach for most locals in Brazil (the cheapest weekend ticket is 25.8% of monthly earnings), Mexico (33.2%) and Azerbaijan (51.1%).
[*For average monthly wages, we have used OECD figures or sourced data from various internet sources when OECD figures were not available.]
What do you think about F1 ticket prices? Leave a comment below.