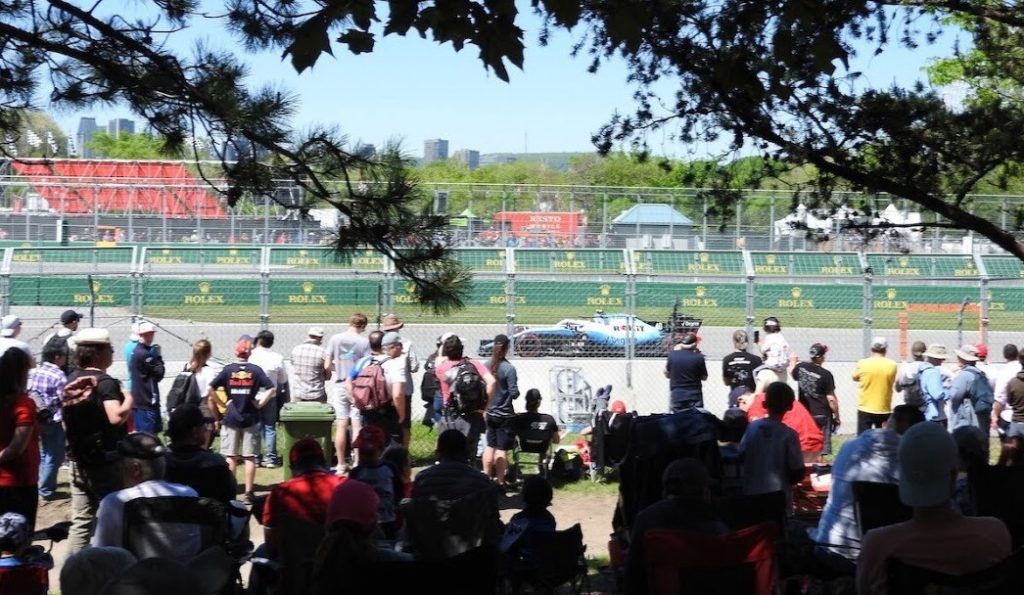 Start planning your trip to Montreal for the 2022 Canadian Grand Prix. Useful information about visas, money, language and weather.
The 2021 Canadian Grand Prix was cancelled. Learn more here. This post will be updated with current travel advice when dates are announced for the 2022 Canadian Grand Prix.
Canada, the second largest country in the world by total area, has a population of over 37 million. It shares an 8891km land border with the United States to the South, the world's longest. Ninety percent of Canadians live within 100km of this border. Much of the rest of the country is sparsely populated and is home to many national parks and areas of outstanding natural beauty. With a population of approx. 4 million, Montreal is the second largest Canadian city after Toronto and the second largest French speaking city in the world after Paris. Montreal is a cosmopolitan F1 destination with a very European vibe that is famed for its cool architecture, abundance of green spaces for outdoor pursuits, and vibrant dining and nightlife scenes.
Montreal Travel: Need to Know
Health: Montreal is a first world city with an effective local healthcare system. If you are visiting the city for the Grand Prix, ensure you have adequate travel insurance organized before you travel as tourists are required to pay for medical care.
Time: Montreal is 4 hours behind GMT during June when the Grand Prix is held, the same timezone as New York and the Eastern seaboard of the USA.
Electric sockets in Canada are the same as in the USA
Dial 911 for emergencies (Police, Fire, Ambulance)
Official Canada travel website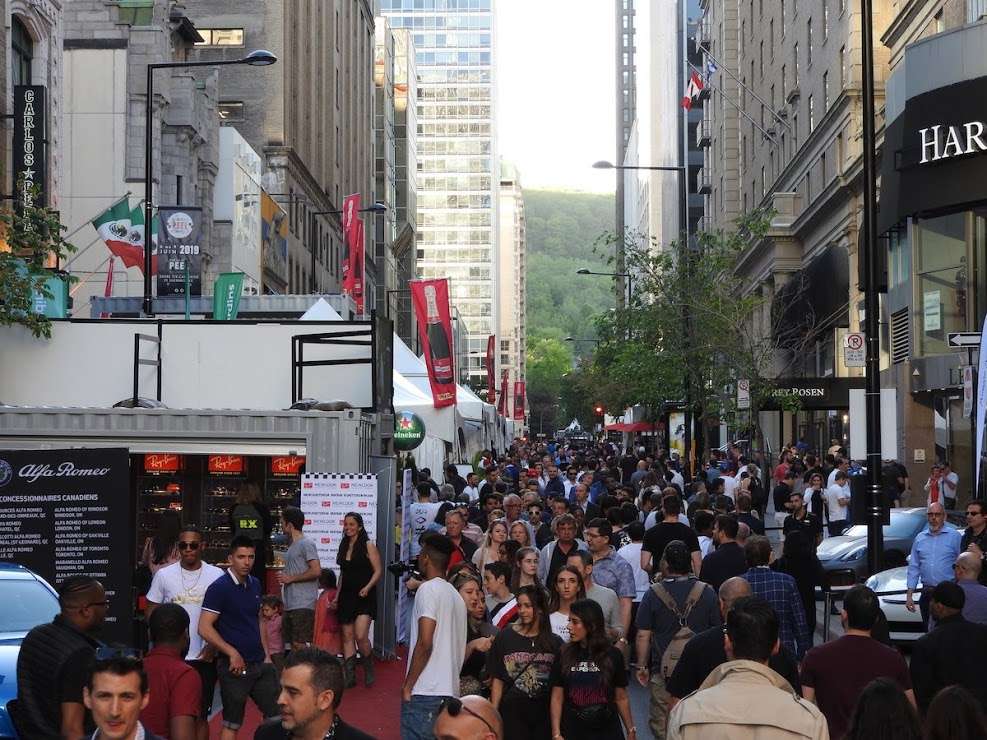 Safety in Montreal
For a large city, Montreal is remarkably safe; violent crime is rare, and it's generally fine to walk around the city at night. All the best restaurants, bars and clubs are located in 'safe' areas where, ironically, you will also find the 'seedier' elements of the city such as the Latin Quarter and the Red Light District. Police are proactive and locals tend to be respectful of others. That said, it pays to be vigilant in any large city and petty crime does occur. If you are parking in the city, choose an underground parking garage rather than leaving your car on the street.
Language & Culture
French is the official language of Montreal, but English is widely spoken and many locals are bilingual. The city is very multicultural; 30% of residents were born outside Canada. Montreal's festival scene is world-famous. During the summer months, the city hosts events such as the Montreal Jazz Festival and the Fringe Festival. Montreal staged the 1976 Summer Olympics and has a rich sporting pedigree with by far the most popular sport in the city being ice hockey.
Montreal Weather
In June, the weather in Montreal is generally warm, with an average daytime maximum temperature of around 24ºC (75ºF) and nightly minimum averaging 13ºC (56ºF). When packing for a Grand Prix weekend in the city, bring along summer clothes such as t-shirts and shorts, but also be sure to throw in long pants, jumpers and a light jacket as it can get chilly at night. Don't forget your wet weather gear and umbrella; rain falls on around 20-30% of June days in Montreal.
Montreal Money
The new Canadian polymer banknotes are available in brightly coloured denominations of $5, $10, $20, $50 and $100 bills – much easier to work out for the first-time visitor than the greenbacks over the border in the USA. The Canadian dollar ($CAD) has fallen in value in recent years against the $USD, making a trip north a more attractive proposition for US fans. You won't need to bring lots of cash to Montreal for the Canadian Grand Prix – credit cards are widely accepted and ATMs can be found all over the city. If you do wish to change foreign currency, kiosk exchanges are also easy to find in Montreal. If you have ever been to the USA, then you can apply the same rules when it comes to tipping in Canada, where the culture is similar. A tip of around 10-20% is expected when you take a taxi, eat in a restaurant or drink at a bar. If you are staying in a hotel, be ready with coins or small notes; many service staff in the hotel will be expecting small tips of $2-5 each time they assist you.
What are your tips for traveling to Montreal? Leave a comment below.