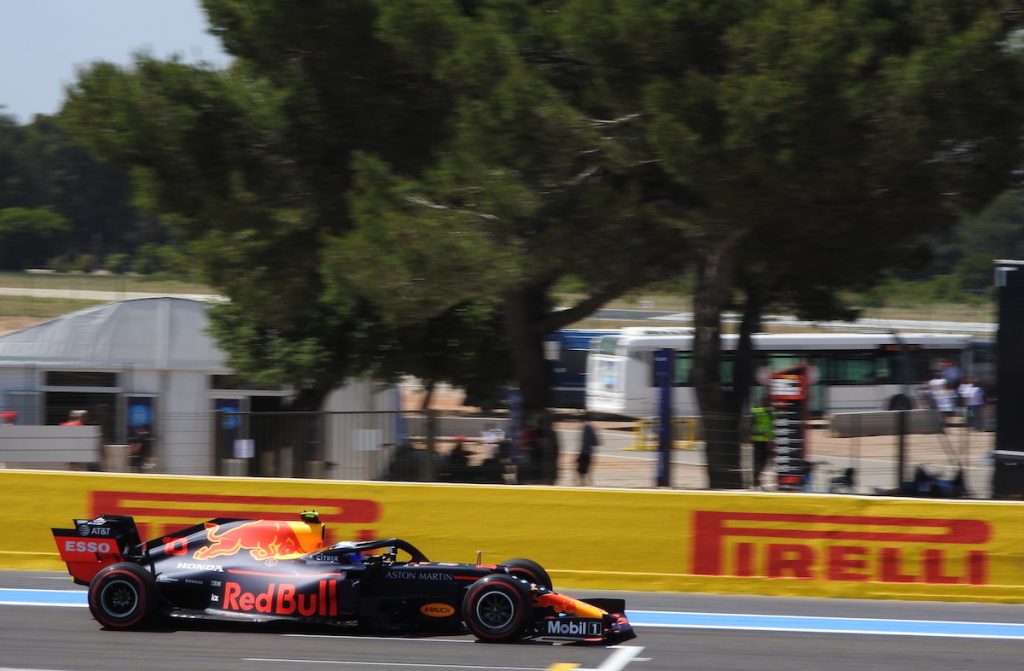 Your trackside guide to Circuit Paul Ricard for the 2021 French Grand Prix on June 25-27, including the on-track schedule and trackside events.
This post will be updated with current information when the schedule for the 2021 French Grand Prix is available, normally around 1 month before race weekend.

Formula 1 returned to Circuit Paul Ricard in 2018 after an absence of almost 30 years. The circuit itself may be state of the art, featuring distinctive blue and red run off areas and multiple configurations, though it has been some time since an event of this size was held at the circuit and the organization was lacking in many areas last year, especially in regards to traffic management and parking. Luckily, things were much improved in 2019 thanks to a proper mobility plan being put in place and lower spectator levels.
Circuit Paul Ricard: Access & Orientation
Six gates provide access to the circuit, see map below.
Entry requirements: only one small bag per person allowed (handbag or backpack). Prohibited items: Large bags, coolers and suitcases, Weapons and sharp objects, Explosives, inflammable substances, fireworks, flares and pyrotechnics, Glassware, Fire, Animals (except guide dogs), Alcohol, Drones, Laser pointers, Any medium with commercial, political, ideological, philosophical or religious purpose or character (Folding chairs and umbrellas are allowed.)
Free internal shuttles operate within the circuit from 07:00-22:00. The route links the following areas: Village Sud, Virage du Pont area, Le Beausset area, Porte de Signes and Chicane area. All entertainment areas, general admission areas,  grandstands, "La Pinède" and others hospitality areas are on the route.
More information about getting to the circuit, including details of the new 'mobility plan' for 2019, can be found in Getting There & Around
French Grand Prix Schedule
The 2019 French Grand Prix schedule is shared below for information purposes. We don't yet know how the 2021 French Grand Prix schedule will look, though it's likely to include Formula 2 or Formula 3 racing, as well as special on-track demonstrations.
Friday
09:25-10:10: Formula 3 practice
11:00-12:30: Formula 1 practice (FP1)
12:55-13:40: Formula 2 practice
15:00-16:30: Formula 1 practice (FP2)
16:55-17:25: Formula 2 qualifying
17:50-18:20: Formula 3 qualifying
18:45-19:15: Renault Clio Cup practice
Saturday
09:20-09:50: Renault Clio Cup qualifying
10:30-11:15: Formula 3 first race (20 laps / 40 mins)
12:00-13:00: Formula 1 practice (FP3)
13:25-13:55: Renault Clio Cup first race (25 mins + 1 lap)
14:00-14:30: Formula 2 drivers' parade
15:00-16:00: Formula 1 qualifying
16:45-17:50: Formula 2 first race (30 laps / 60 mins)
Sunday
08:40-09:10: Renault Clio Cup second race (25 mins + 1 lap)
09:55-10:40: Formula 3 second race (15 laps / 30 mins)
11:25-12:15: Formula 2 second race (21 laps / 45 mins)
13:30-14:00: F1 Drivers' Track Parade
14:00-14:15: Starting Grid Presentation
15:10-17:10: French Grand Prix (53 laps / 120 mins)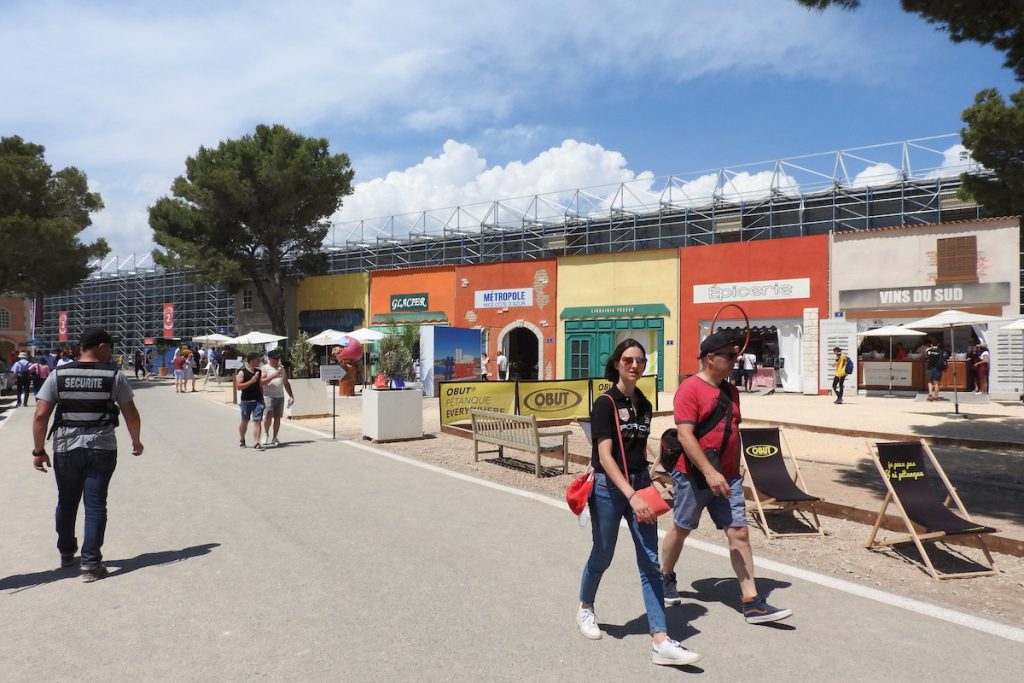 Paul Ricard: Trackside Attractions
F1 Fanzone: head behind the Main Grandstand for the best merchandise, simulators and interactive displays.
Village Sud: replica of a southern French village, next to the F1 Fanzone (open Friday to Sunday, 07:00-21:00)
Xtrem Park: gokarts, mini quds, zipline and other thrill seeking pursuits, next to Le Beausset
"Back to the Future" Village: new zone at the north of the circuit, between the Chicane and Sainte-Baume areas  (open Friday to Sunday, 07:00-21:00). Displays of historic F1 cars and history of the French GP, 4DX cinemas, simulators and mobility displays.
Food, Drink & Amenities at Paul Ricard
There was a decided lack of food and drink outlets at the circuit in 2018, but the situation was improved for 2019. The  fanzone behind the main grandstand showcased the food and wine from local producers, as well as different regions of France. Here's some sample trackside prices from 2019: 0.5 litre beer = €7, 0.25 litre beer = €4, 0.5 litre soft drinks = €4, coffee = €2, water = €2, sandwiches = €8, pasta box with veal = €15. Spectators have reported that the toilets were clean and queues were short.
Been to the French Grand Prix at Circuit Paul Ricard? Leave a comment with your trackside tips!