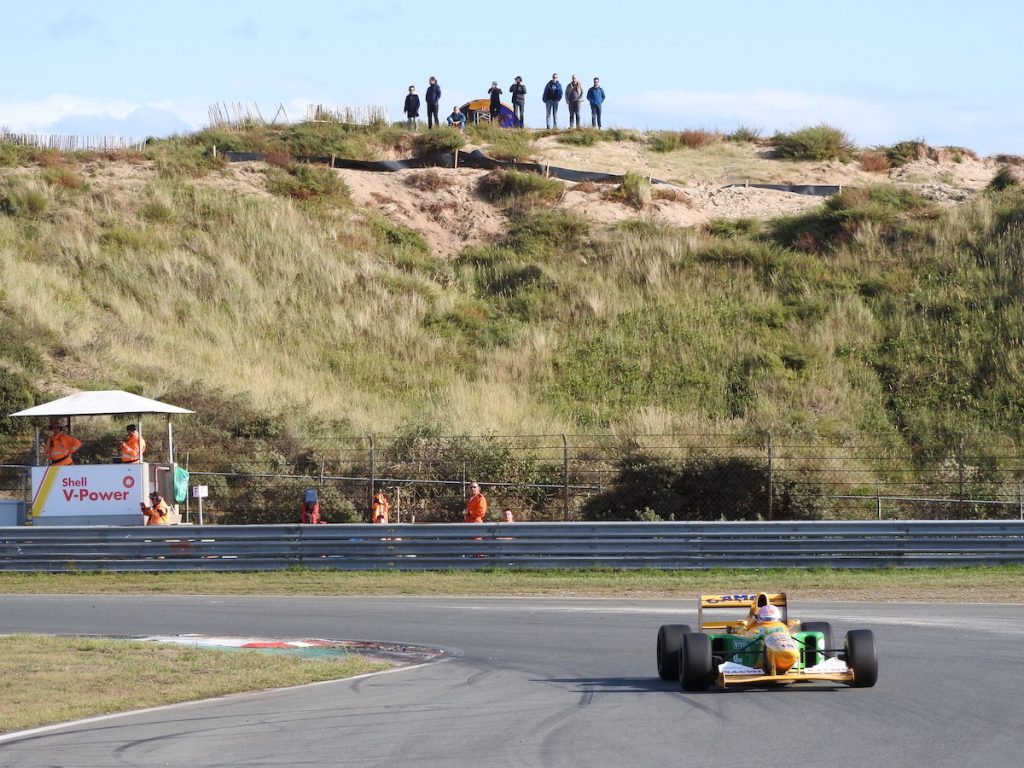 The best grandstands and trackside hospitality at Circuit Zandvoort for the 2021 Dutch Grand Prix on September 3-5.
2021 Dutch Grand Prix Tickets
The majority of the tickets for the return of the Dutch Grand Prix in 2020 were offered by a heavily oversubscribed ballot and sold out quickly. All tickets remain valid for 2021. Three-day tickets for the 2020 Dutch Grand Prix were priced from €185 for General Admission up to €510 for Gold Grandstands. Day tickets for Friday, Saturday and Sunday were also available. View the full price list here. The seating map is below. As the majority of grandstands at Circuit Zandvoort will be new for the Dutch Grand Prix, we will wait until after next year's race before providing detailed advice on the best places to sit at Circuit Zandvoort.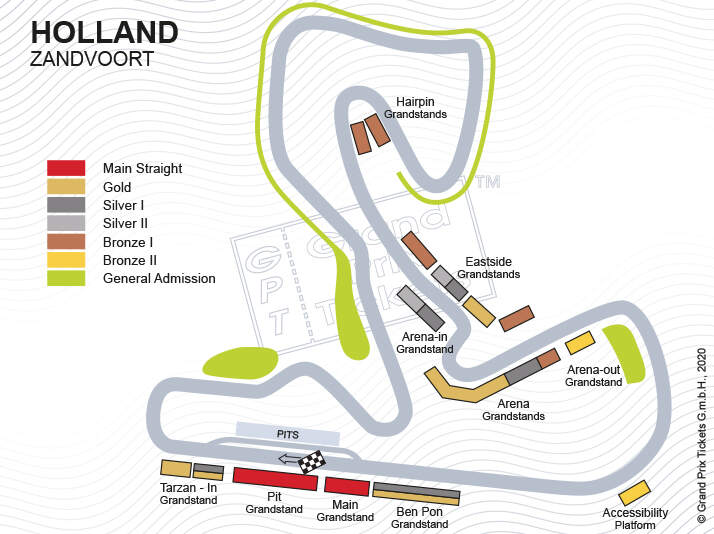 Official Ticket Packages from F1 Experiences
F1 Experiences offers a range of ticket packages for the 2021 Dutch Grand Prix. Two-day access to the Champions Club hospitality suite on the final banked turn at Circuit Zandvoort includes meals and an open bar plus a guided tour of the F1 Paddock and a guest appearance by an F1 legend or current driver. Premier Ticket Packages provide access to the Formula 1 Paddock Club on Friday and a weekend seat in the Pit Grandstand, plus access to activities at the track on Thursday. F1 Experiences also offers access to the high-end Formula 1 Paddock Club at the 2021 Dutch Grand Prix. The cheapest "Fan Experience Packages" include a weekend grandstand seat and access to exclusive trackside activities are currently sold out. 
Learn More about Circuit Zandvoort
We went to Circuit Zandvoort for the Historic Grand Prix in September 2019, before the start of major construction works for the 2020 Dutch Grand Prix. It was cold and raining, but we discovered an old-school F1 circuit with excellent spectating next to a lovely seaside town. Zandvoort will look very when F1 arrives in early May 2020 and question marks remain over the circuit's ability to host more than 100,000 fans on race day, but all will be forgotten if Max Verstappen can take victory at home! Read more about our trip to Zandvoort.