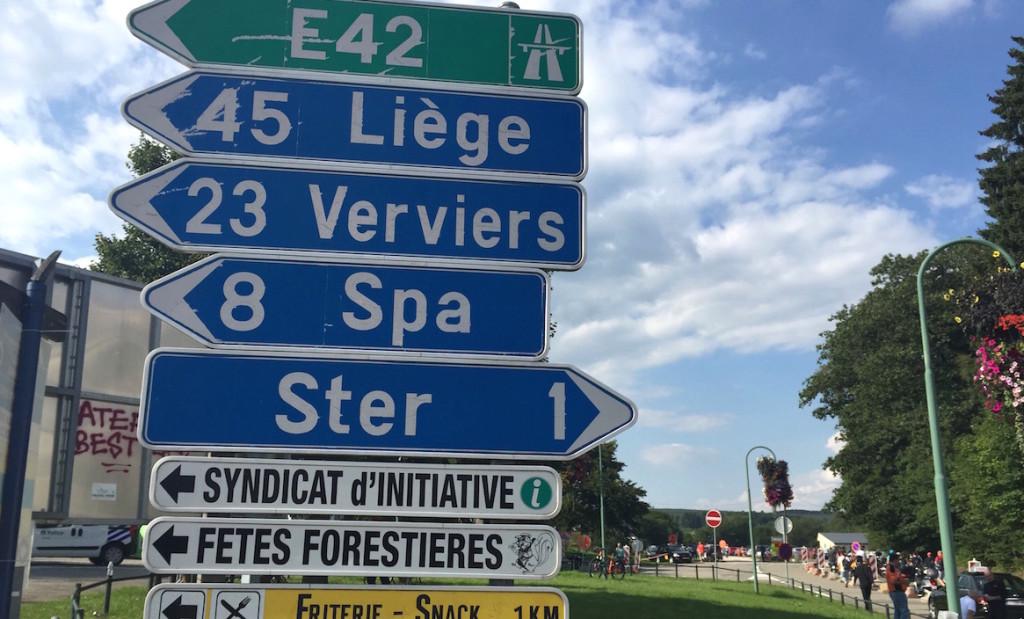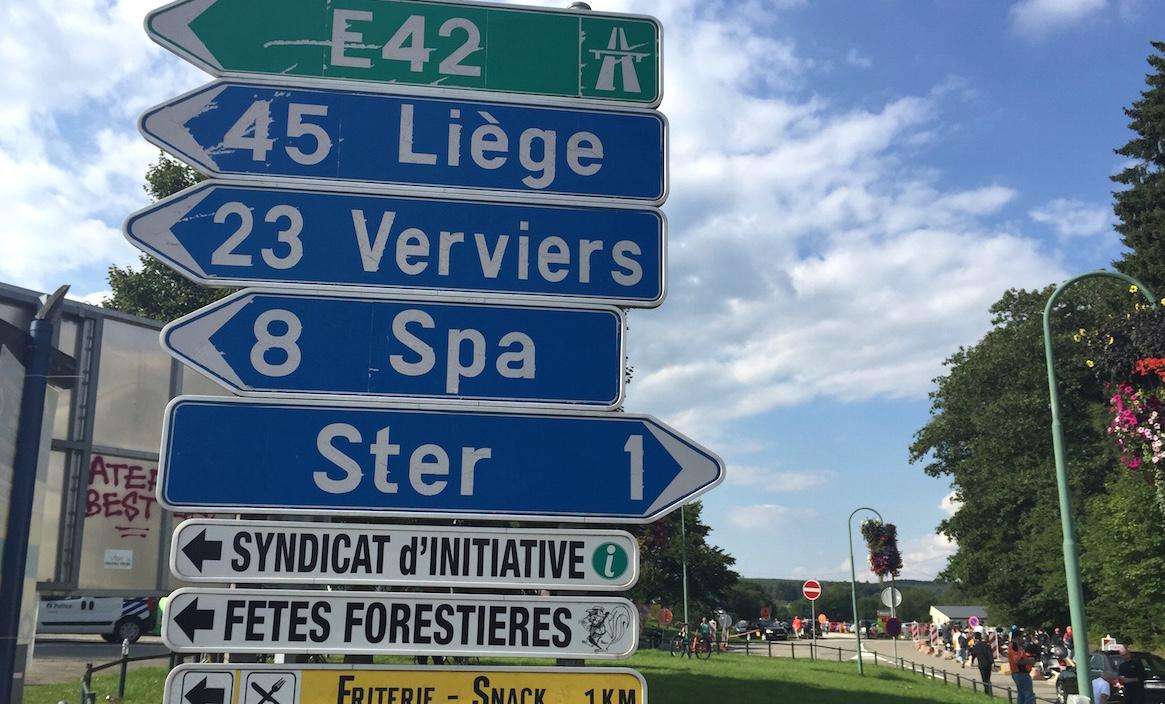 From trackside camping to luxury hotels, here's our pick of the best places to stay for the Belgian Grand Prix at Spa Francorchamps. The next race is on on August 24-26, 2018.
The legendary Spa Francorchamps circuit is located in the rural Ardennes region of eastern Belgium, around 150km from Brussels and close to the German and Dutch borders. Unless you are camping next to the track, we recommend hiring a car and staying a little further afield as there's a scarcity of reasonably priced accommodation close to the track. It's cheaper, more convenient and the traffic isn't too bad once you make it off the small country roads and on to the motorway (though more patience is needed on race day). Larger cities within a reasonable driving distance of Spa are also worth considering for your Grand Prix base, including Liege (Belgium), Aachen (Germany), Maastrich (Netherlands) and Luxembourg.
All images © F1Destinations.com.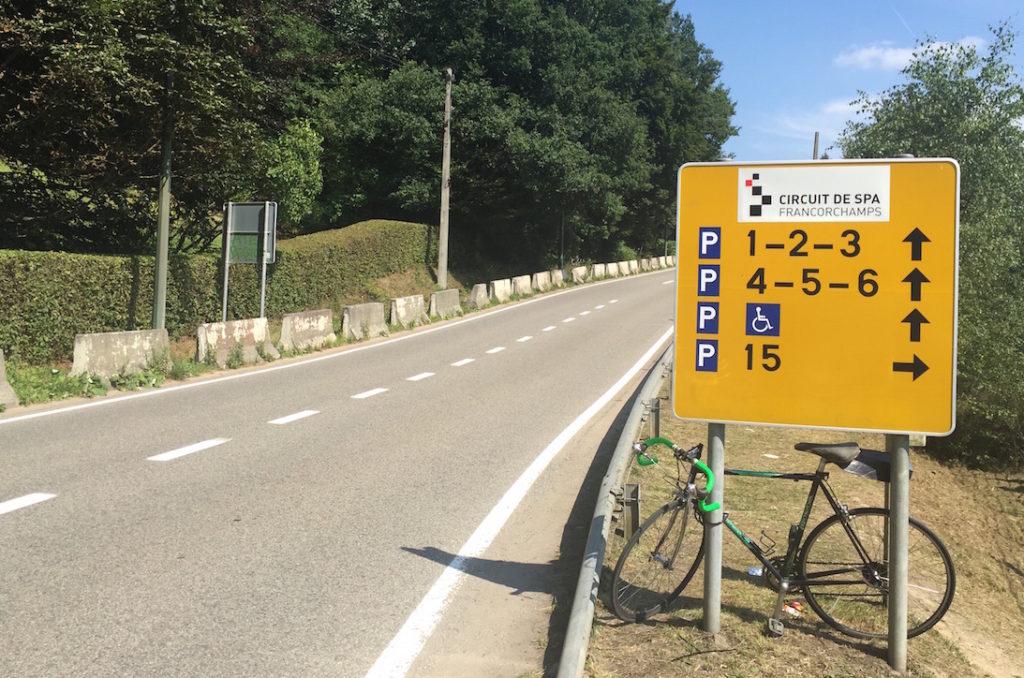 TRACKSIDE CAMPING AT SPA FRANCORCHAMPS
Despite the unpredictable and often wet weather, camping next to the track at Spa remains hugely popular. F1 fans from all over Europe, including a large contingent from the UK, return to Spa year after year. Many will tell you that camping is the only way to get the proper Spa experience. There are three camping zones at Spa organized by the circuit operator:
Green zone: located on the North East corner of the circuit, next to Les Combes and Malmedy
Yellow Zone: 800m to the West of the circuit, but still within easy walking distance
Young Village: located 1.5km from the track (behind Kemmel, see map), this campsite is reserved for young fans with tents only (no motorhomes) and features activities such as nightly DJ sets
The camping areas are temporary, so facilities are fairly basic and whilst there are toilets and showers, no electricity is available. The campsites are also prone to being quite rowdy and drunken at night, so choose an alternative if you value a good night's sleep. The camping pitches measure around 40m2, including space for one car and up to 5 campers. They are priced from around €60 per night or €160 for the whole weekend (from Thursday 8am to Monday at 11am).
Several permanent campsites are also located in the vicinity of the circuit. Elephant, Spa D'or and Eau Rouge are well regarded.
ACCOMMODATION CLOSE TO SPA FRANCORCHAMPS
The F1 teams and their sponsors snap up the best local hotels long before race weekend, leaving a limited number of very expensive rooms. Below, we've chosen some of the best-rated accommodation near Spa, arranged in order of distance from the circuit. It's also worth checking out the accommodation on offer in the following towns and villages: Stavelot (5km away), Malmedy (6 km away) and Spa (13 km away). Should you be visiting on a non-race weekend when prices are more reasonable, we recommend the excellent Hotel de la Source, right next to the track.
Basic chalet (no running water or toilet!) at a well-rated campsite near the circuit
Two-bedroom chalet to sleep 4 from €140 per night
Guest house located in Stavelot, 9km from the circuit
Double room for €180 per night
Three-star hotel in the lovely surroundings of Burg-Reuland, 30km from the track
Double room for €200 per night, including breakfast
Well-rated guesthouse located in Jalhay, 12km from the circuit
Double room for €500 per night, including breakfast
Four-star hotel located in Francorchamps, just 1.8km from the circuit
Double room for €640 per night, including breakfast
Historic farmhouse located in Francorchamps, just 2km from the circuit
Double room for €760 per night, including breakfast
If you are willing to travel a bit further each day, there's some really beautiful mid-sized cities worth considering in this historic region of Europe. We've chosen some cities below that would make an excellent base for your F1 weekend, all of which will have less of the dreaded 'F1 tax' that hotels closer to the circuit impose:
Liege, Belgium > Located 60km northwest of the circuit, Liege is a pretty, historic student town of around 200,000 inhabitants.
Aachen, Germany > Over the border in Germany (around 60km north of Spa), Aachen is another historic mid-sized city with a population of approximately 250,000. It boasts an impressive old town and famous cathedral.
Maastricht, Netherlands > Like Liege, Maastrich is also situated on the Maas river (hence the name), but over the border in the Netherlands and around 70km north of the circuit. Home to 120,000 inhabitants, Maastricht boasts a beautiful old town and is known for its cuisine, good shopping and multicultural atmosphere.
Luxembourg > Pictured above, Luxembourg is approximately 85km south of Spa Francorchamps. One of the smallest sovereign states in Europe, as well as one of the richest nations in the world, it has a population just over 500,000. There's lots to see and do in this historic city.
Where do you recommend staying for the Belgian Grand Prix? Leave a comment below.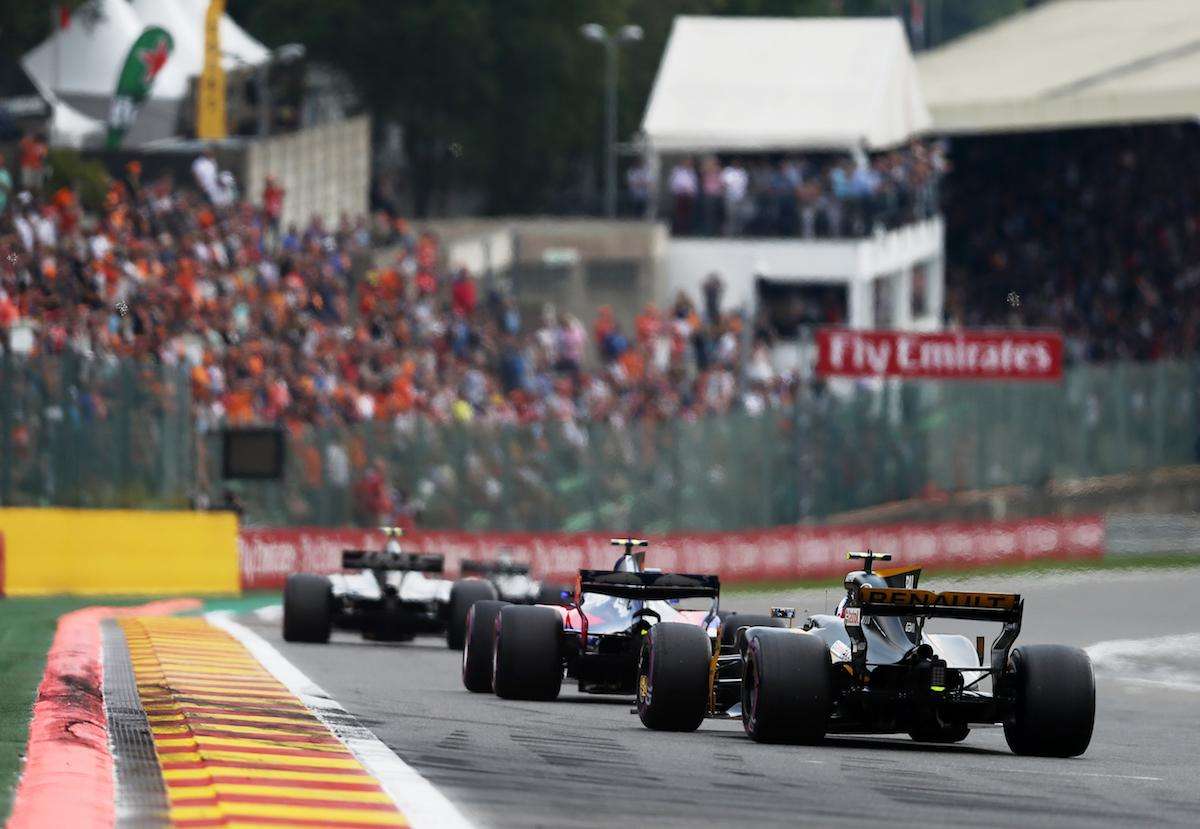 One of F1's most historic tracks, Spa Francorchamps was first used to host Grand Prix racing events as far back as 1925.
Tags: 2017 belgian grand prix, belgian grand prix accomodation, belgian grand prix hotels, belgium grand prix hotels, spa f1 camping, spa francorchamps camping, Spa grand prix accommodation