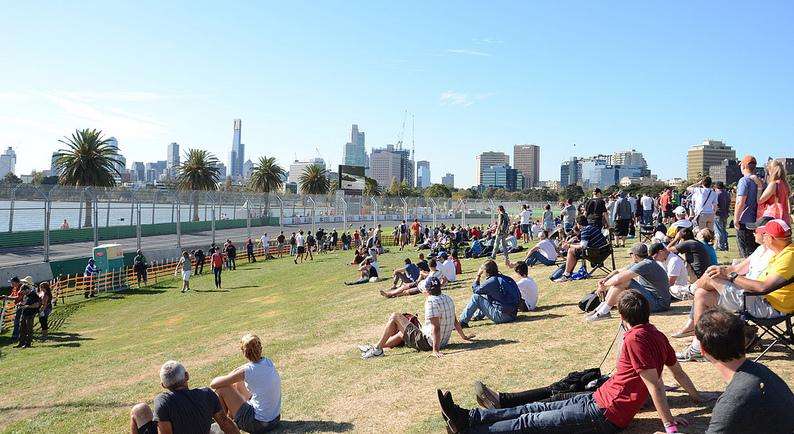 History and background of the Australian Formula 1 Grand Prix in Melbourne. The next race kicks of the 2017 season on March 23-26.
Melbourne first hosted the Australian Grand Prix at the Albert Park circuit in 1996. Previously, from 1985-1995, the race had been held in neighboring Adelaide, and many were sad to see the traditional season-ending street race lose its place on the calendar. Albert Park is a historic venue which held non-championship Australian Grand Prix races as far back as 1953. For the majority of the year, the park is a popular local recreational space with walking trails, picnic areas and sports facilities. The temporary circuit is assembled around six weeks before race weekend and then disassembled again within four weeks. The park surroundings make the location very pleasant for fans with an abundance of grassed areas and trees.
Typical attendances over the weekend in Australia tops 300 000, with a crowd in excess of 100 000 on race day, making it one of the best attended races on the current F1 calendar. There is a friendly atmosphere and the multicultural population of Melbourne provides a great welcome for traveling fans. The Australians do such a good job of organizing the race weekend that representatives from Australia have helped organizers from newer races on the calendar with the planning of their own Grands Prix. The Australian Grand Prix is set to remain on the F1 calendar until at least 2023 after a new 3-year contract was signed in 2015. The race costs taxpayers in the state of Victoria approximately $50m AUD per annum. This high cost has been a source of some controversy for some time, despite the tourism revenue and global promotion the city enjoys from the race .
Australian Grand Prix Facts
Circuit Name
Albert Park Street circuit
Track Length
5.303km (16 turns)
Race Distance
58 laps (307.574 km)
Lap Record
1:24.124, Michael Schumacher (Ferrari), 2004
2016 result
1st Nico Rosberg (Mercedes) 1:48:15.565
2nd Lewis Hamilton (Mercedes) + 8.060s
3rd Sebastian Vettel (Ferrari) + 9.643s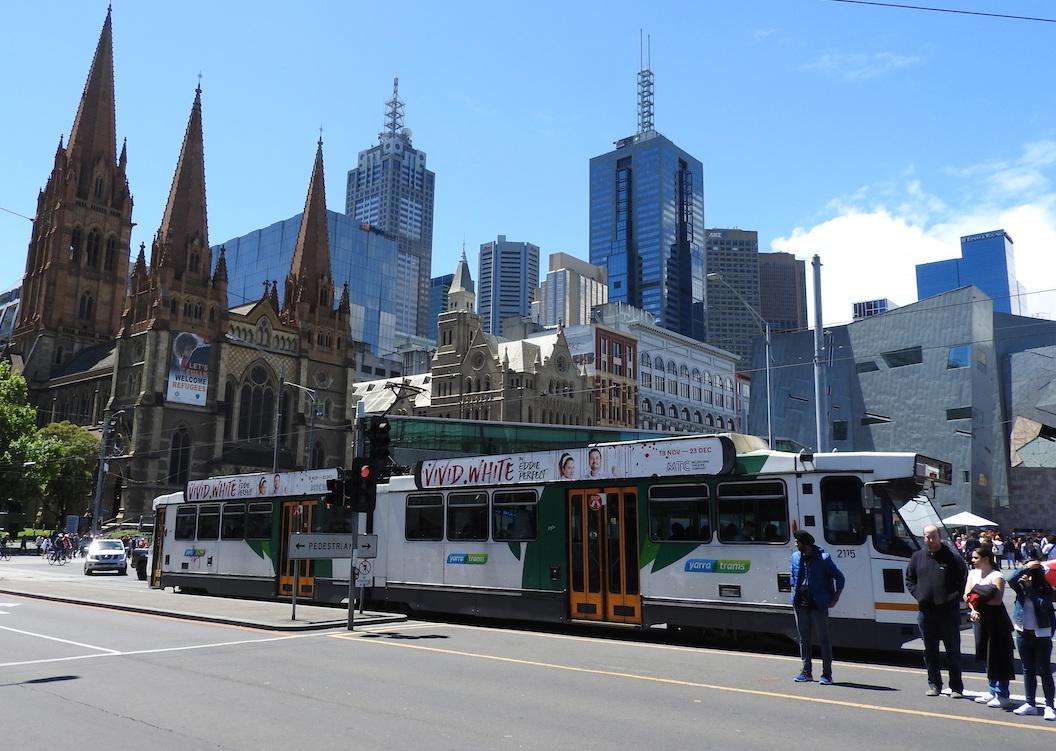 Advice on getting to Melbourne for the Australian Grand Prix & getting around in the city during race weekend, including the best ways to get to the Albert Park street circuit.
Tags: albert park circuit melbourne, albert park f1 circuit, history australian f1 grand prix, history melbourne grand prix, Melbourne F1 race, melbourne grand prix information, travel guide australian f1 grand prix