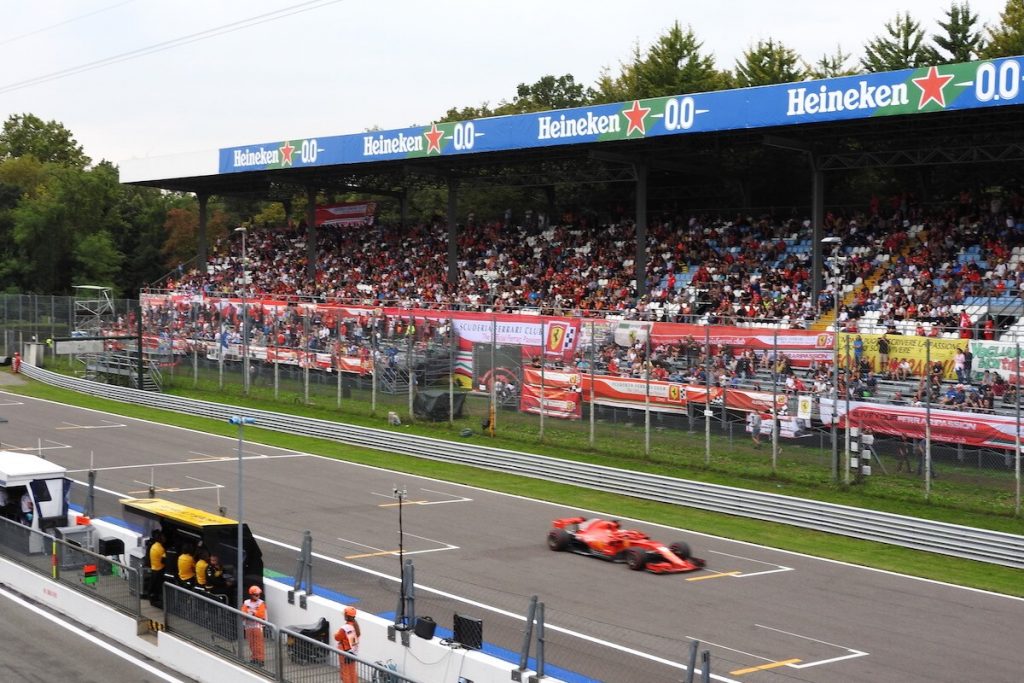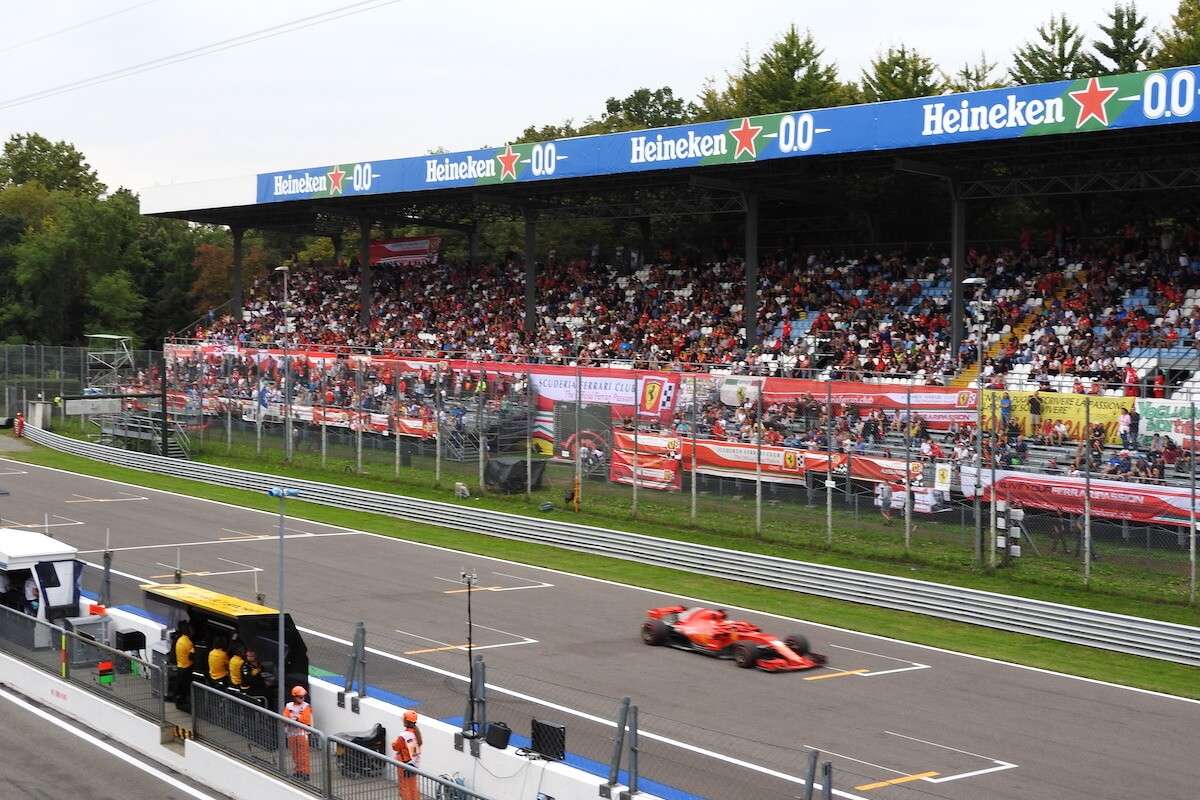 The best ways to get to Monza for the 2021 Italian Grand Prix on September 10-12, Advice on flights, local trains, buses, driving and trackside shuttle buses.
Please Note: This post will be updated with current travel information closer to the 2021 Italian Grand Prix.
It's not hard to get to Milan for the Italian Grand Prix; the city is well connected by air, road and rail with the rest of Europe and beyond. The race itself takes place at Monza Park, around 16km (10 miles) north of Milan's city center. The best way to get to the circuit is by train, from both Milan and nearby cities such as Bergamo. Driving is also worth considering, but the local traffic can get pretty bad on race weekend.
Connect with fellow fans, ask advice and share trips to and from Monza: join our new Facebook Group for fans going to the Italian Grand Prix at Monza.
Linate (LIN) is just 8km to the southeast of the city centre and is mainly used for domestic and short-haul European flights. It is a major hub for the Italian national carrier Alitalia, which serves both domestic and European cities from LIN. Fly into Linate if you can!
Malpensa (MXP), located 40km northwest of Milan's city centre, is the city's largest and busiest airport, serving a range of both flag carrier and discount airlines flying to both short-haul and long-haul destinations. Regular direct flights connect MXP with global hubs in the USA, the Middle-East and Asia. The airport is also a major hub for European low-cost carrier Easyjet.
Bergamo Orio Al Serio (BGY) is located 45km to the east of Milan and provides good access to Monza. It's a major hub for discount airline Ryanair, which flies regularly to Bergamo from 50 European destinations.
Driving to Milan
Italy has a good motorway network, but the tolls can get quite expensive. Different companies operate different sections of motorway, so sometimes you pay a set fee for a particular section, other times a rate per km. As a guide, expect to pay around €8-10 per 100km. The tolls themselves can take a bit of getting used to; remember to take the white lane/s to pay with cash or a credit card. Take a ticket when entering the motorway and pay as you leave. The majority of toll exits are automated, but an English option is available and it's not too difficult to work out. Hiring a car is a great way to see Italy, especially if you've got some extra time to explore.
Trains to Milan
Milan's Central Train Station is a beautiful old building on the Piazza Duca d'Aosta. The Italian train network is well developed and served by Le Frecce high-speed trains. Milan is connected with many large cities in neighboring European countries including France, Spain, Austria and Germany. International high-speed (and night) trains generally need to be booked in advance and offer limited allocations for Eurail pass holders. Here are some popular domestic routes with the approximate journey time via high-speed train: Rome-Milan (3 hours), Florence-Milan (2 hours) and Venice-Milan (2 hours 25 minutes). Learn more on Seat61 or book here.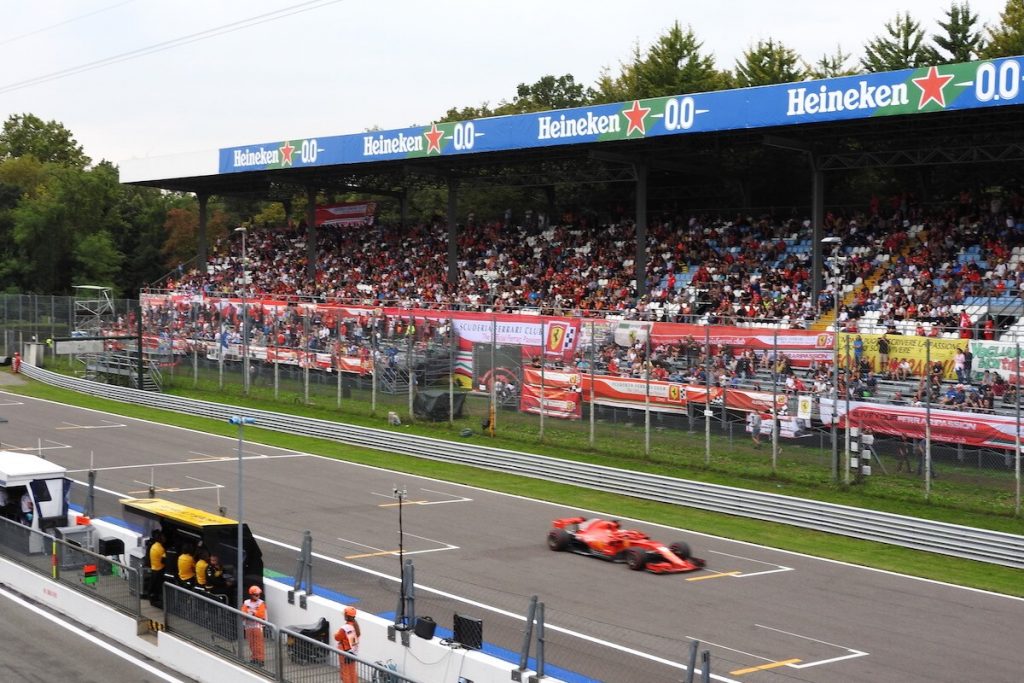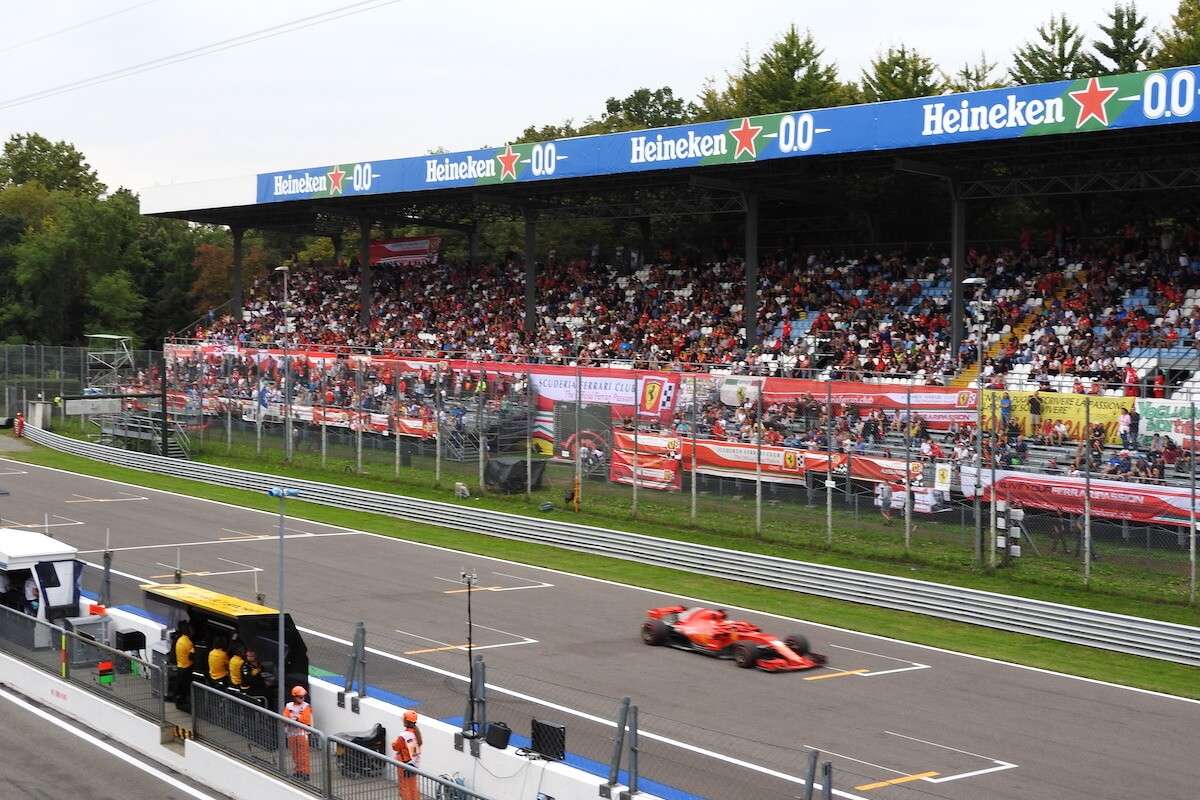 How to get to Monza
The best way to get to Monza on Grand Prix weekend is to take one of the regular trains from the large stations in central Milan to Monza railway station, then a shuttle bus to the circuit. The downside is that this involves a lot of walking; 20-30 minutes from the shuttle drop-off points to the circuit entrances, plus anywhere from 10-40 minutes to get to your seat inside the circuit. A taxi (or Uber) from central Milan should set you back around €40-60, but there's a chance you will get held up in traffic on the small local roads next to the circuit. Driving is another option, though be aware that the local streets around Monza are closed to general traffic on race weekend, and you'll be directed to one of the many car parks around the outside of Monza park.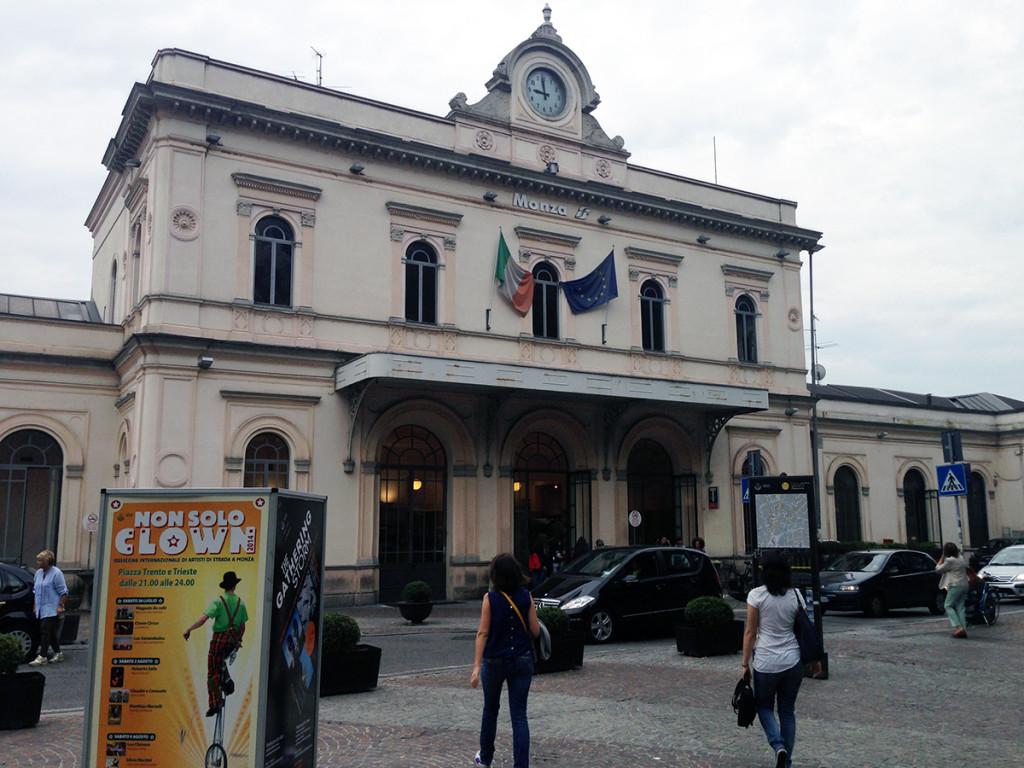 Trains depart from Milano Centrale, Milano Porto Garibaldi and Sesto San Giovanni train stations for Stazione di Monza on each day of the weekend. The trip only takes around 20-30 minutes and trains run fairly frequently, at least every 15 minutes. Tickets cost around €2 each way.
From Milano Central: look for trains headed to Lecco, Tirano or Chiasso.
From Milano Porto Garibaldi: look for trains headed to Lecco, Bergamo, Chiasso, Molteno or Chiavenna.
When you arrive at Monza train station, Black shuttle buses are on hand to take you to the circuit for €5 return per day. You will get dropped off around 20 minutes walk from the eastern Vedano entrance gate to the circuit, close to the Parabolica. The Black Shuttle buses run on Friday (07:30-20:00), Saturday (07:00-20:00) and Sunday (06:30-20:00).
The queues to get the train from the circuit back to Milan on the weekend can be long and disorganized. It can be a good idea to stay at the circuit a little longer and avoid the peak crowds. You should also exercise caution with your belongings, as pickpockets are active and love big crowds. Don't forget to validate your train ticket when you get on, otherwise you will be liable for a small fine.
More information and online bookings for 2019 are here.
Trains to Biassono-Lesmo (Race Day Only)
On race day only, trains depart Milan Centrale station regularly for the Biassono-Lesmo station, which is located at the northeast corner of the circuit, closest to the Lesmo bends. This is a good option if you are sitting at on Seconda Variante (grandstands 9, 10) or Variante Ascari (grandstands 12-20), otherwise it will be a very long walk and you are better off taking a train to Monza station.
Trains depart on Sunday from Milan Centrale (platforms 6-7) every half an hour from 07:00 till 12:30, and the trip takes around 25 minutes. A return journey costs just €4.
Here are the return times from Biassano-Lesmo on race day: 15:40, 15:59, 16:14, 16:29, 16:48, 17:16, 17:46, 18:15. 18:45. (Trains stop at Monza Centro Città and Milan Centrale).
More information on Trenitalia.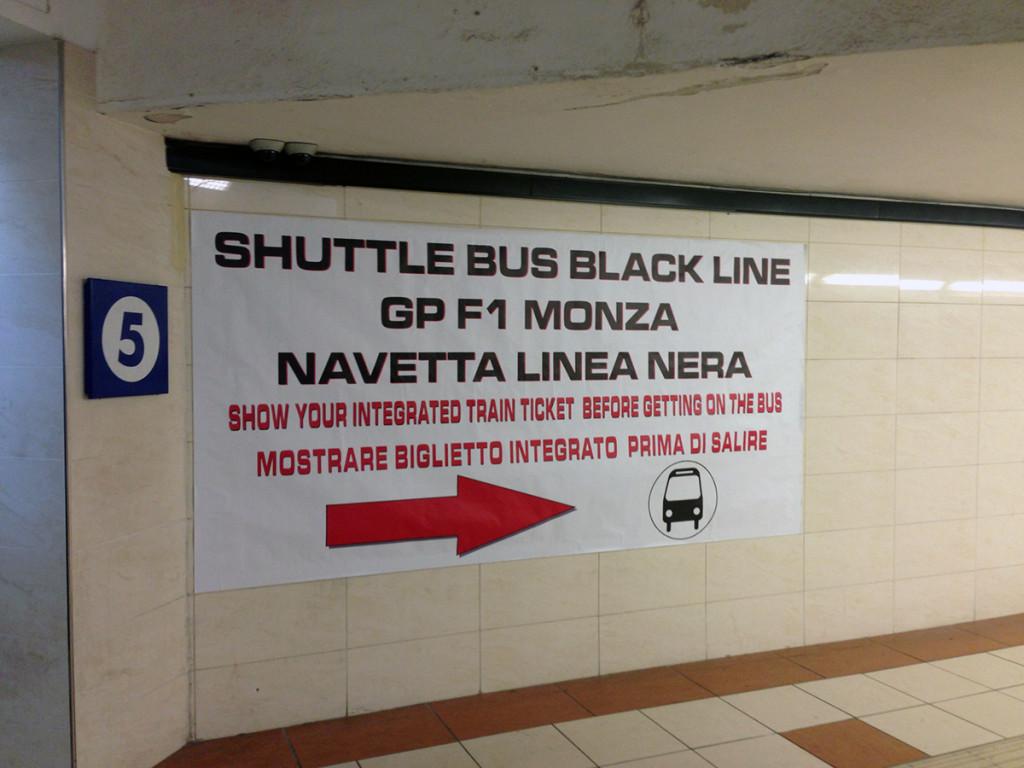 You can also get to the circuit via the Z221 bus from Sesto San Giovanni train station in the north of Milan (next to 

Sesto 1º Maggio

station on metro line 1). Stay on the bus when it passes Monza railway station; it goes further and you can get off closer to the circuit at Biassono (the S. Maria delle Selve entrance gate).
Local buses also go past Monza park. The 204 bus travels from Monza Corso Milano (near Monza Railway Station) and goes to Vedano al Lambro (the Vedano entrance gate) and the 221 bus goes from the same place to the Biassono entrance of the circuit. Bus tickets valid for one hour cost around €2.
Driving & Parking at Monza
It's relatively easy to get to Monza on race weekend via the local network of motorways, but make sure you have a GPS with up-to-date maps. You won't be able to drive on roads close to the circuit itself on race weekend due to traffic restrictions, but there are plenty of parking areas dotted around Monza park. Most carparks cost around €25 per day on race weekend and are serviced by shuttle buses which will take you to the circuit entrance.
Click here for more information about parking at Monza
Click here for the parking map
Click here to buy parking tickets in advance
Milan has an excellent public transport system. The metro has four underground lines and trains run from 6am to midnight. Tickets cost just 1€ per trip or you can buy a ticket valid for one day (€3.50) or two days (€5) which is also valid for trams and buses in the metro area (but not for the trains to the circuit). More information is on the ATM website.
Click Here for detailed information on arriving and departing Milan, including how to get from Milan's three airports (Malpensa, Linata, Orio al Serio) to the city center. Further advice about getting around in Milan can be found here, including the lowdown on taking taxis as well as information about the city's bike sharing scheme.
Been to Monza? Leave a comment with your tips on getting to the circuit!