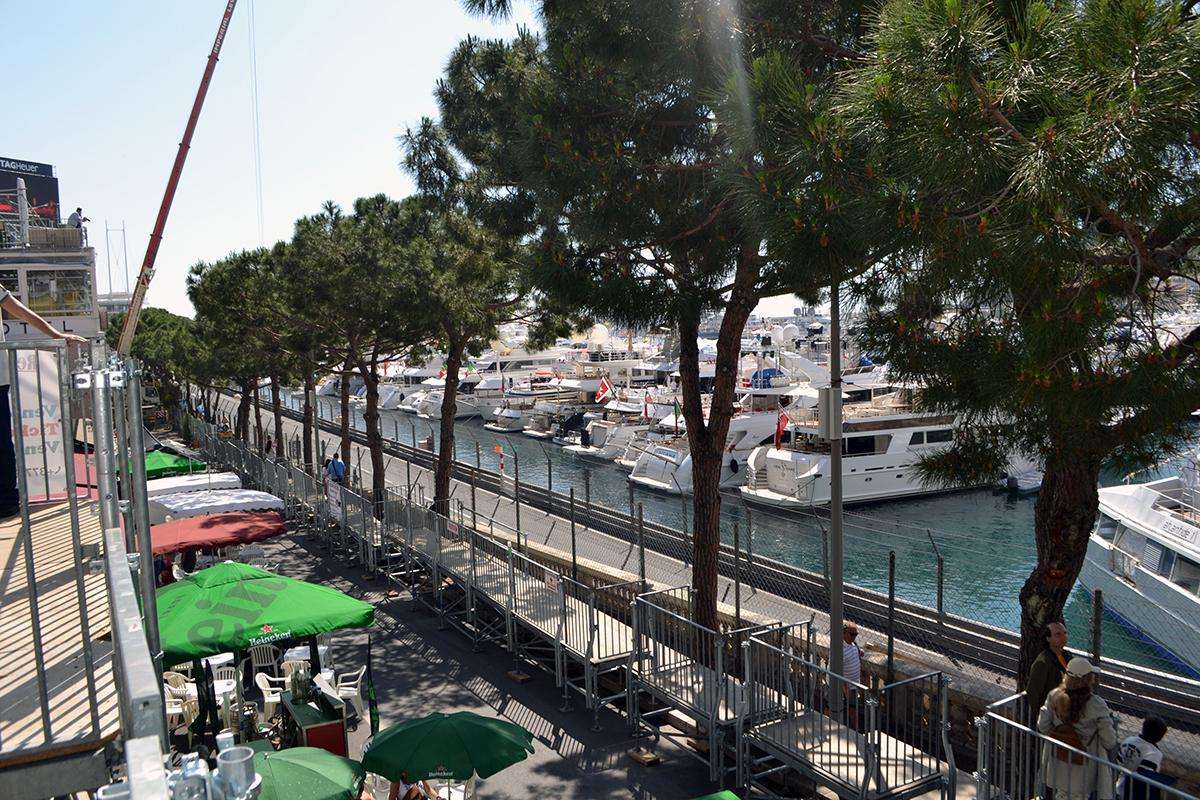 Plan the cost of your trip to the Monaco Grand Prix with our budget planner. The next race is on May 24-27, 2018.
A trip to the Monaco F1 Grand Prix is not only for the rich & famous. It is possible to spend a weekend at F1's most iconic race on a budget, though you will need to stay in nearby Nice and watch your wallet. Let's be honest..to really get the most out of your experience, you'll probably end up spending a lot more at Monaco than at other races on the current calendar! The bad news is that ticket prices rose by around 10-20% last year and have stayed higher in 2018.
Average costs are based on a stay of 3 nights in Monaco with race ticket, accommodation and spending money. Prices do not include air travel (or other travel costs) required to reach Monaco.
About our categories: Budget fans buy the cheapest race tickets (General Admission) and camp by the track or stay in a hostel. Mid-Range fans buy a grandstand ticket and stay in a 3-star hotel, whilst High-End fans buy a VIP or experience package and stay in a 4 or 5 star hotel.
Half the weekend at the Monaco GP?
If your budget is really limited, and you don't fancy the idea of battling for a weekend spot on Rocher Hill, then consider going for just half the weekend. Remember that all the first practice sessions at Monaco happen on the Thursday and grandstand tickets are all reasonably priced, from €75-80. Entry on Friday is free and whilst there is no F1 action, you will get the chance to see a Formula 2 feature race – all grandstands are open on Friday, but the best ones do get filled up. The circuit gets opened in the early afternoon so you can walk the track and take part in the fan's pitlane walk.
Click here
to read about our 'half a weekend' experience at Monaco in 2014.
Leave a comment with your Monaco tips!
Your guide to off-track activities away from the Monaco Grand Prix in Nice and further afield, including ideas for extended holidays on the French Riviera.
Tags: budget for weekend monaco f1, budget monaco grand prix, budget planner monaco f1 grand prix, cost of f1 weekend monaco, how much does monaco grand prix cost, monaco grand prix cost, monaco grand prix weekend cost, price weekend monaco grand prix