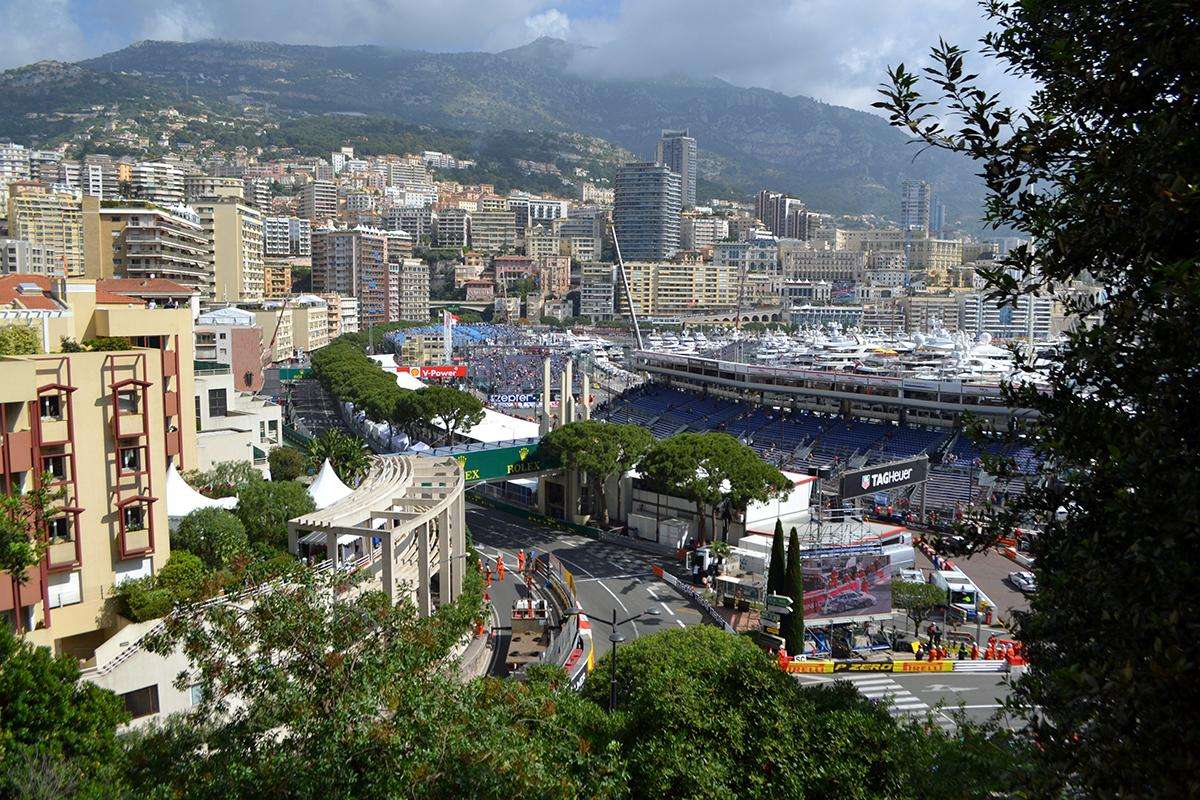 Where to stay for the 2021 Monaco Grand Prix on May 20-23. The best rated accommodation in Monaco, Nice, Menton & further afield.

Support F1Destinations by reserving your accommodation with free cancellation through the Booking.com links on this page. You can also add accommodation to Official Ticket Package from F1 Experiences.
Staying in Monte Carlo itself for the Grand Prix is out of reach for most fans, but nearby Nice is a good compromise. This stunning city has accommodation to suit all budgets and is just a short train ride from Monaco. Speaking of trains, you can also easily reach Monaco from Menton to the east or even over the border in the Italian Riviera (Ventimiglia).  Transport in and out of Monaco over the race weekend is frequent, with cheap options by rail and road.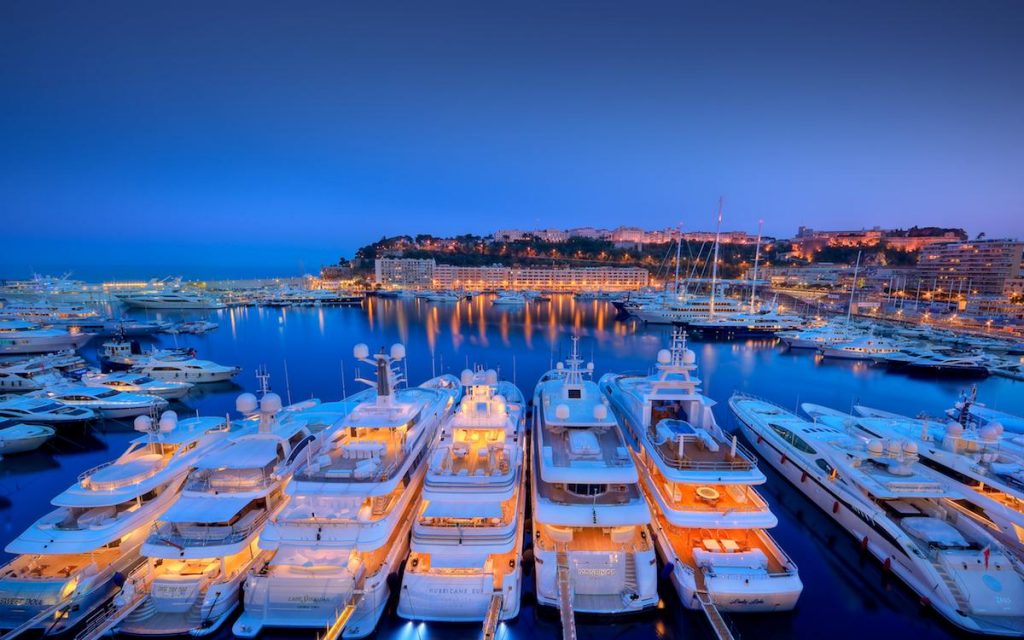 Not strictly in Monaco, but pretty close and with great views of the Med
Private beach, plus indoor and outdoor swimming pools
Large, well appointed rooms
Classic room from €1965 per night
A grand 5-star hotel just steps from the circuit and the casino
Sumptuous rooms with city and harbor views, marble bathrooms
Spa, fitness and outdoor swimming pool
Deluxe Junior Suite is €4100 per night on Grand Prix weekend
Located in the center of the Grand Prix circuit overlooking Monaco harbor, just a six minute walk from Monte Carlo casino.
Each room has a private dressing room and whirlpool bathtub.
Deluxe double with harbour view from €4000 per night
Staying in Nice for the Monaco Grand Prix
The atmosphere in Nice is vibrant on Grand Prix weekend. You won't feel like you're missing out by not being in Monaco, because the die-hard F1 fans stay here! If you have a little more time to spare, we highly recommend Nice as a tourist spot in its own right. With a beautiful old town, stunning beaches and plenty of history and culture, it's worth taking an extra few days to explore the city and surrounds.
Stylis, high-standard hostel in the center of town
2 mins walk from the train station and 15 mins walk from the beach
Dorm beds from €52 per night
100 metres from the beach, some rooms with views of the Musée Des Beaux Arts.
Free Wi-Fi and rooms with flat-screen TVs
Double room from €80 per night
Trusted chain hotel with good ratings
500 meters from the Old Town and 15 minute walk from the beach
Double room from €145 per night
Good central location, just 700 meters from the Promenade des Anglais and the beach
Free wifi, flat screen TV and airconditioning
Doubles from €155 per night
Excellent central location
Cool rooftop terrace with bar
Air-conditioned rooms, flat-screen TVs & free Wi-Fi
Premium double/twin rooms from €355 per night
A grand hotel overlooking the Bay of Angels in Nice
Louis XIII and Art Deco interiors
Deluxe double with sea view and breakfast from €640 per night
Menton, Ventimiglia & Beyond
There are towns small and large dotted along the Mediterranean cost near Monaco, both on the French side and the Italian side. Menton (pictured above) is a pretty village just 10km east of Monaco. A little further away, the first town on the Italian side is Ventimiglia (and Sanremo is not too much further). You will find lots of F1 fans in these towns on Grand Prix weekend, and there are trains and buses to get you to the circuit. Prices are also significantly lower than in Nice. Finally, don't discount camping just because it's the Monaco Grand Prix. You will also find some beautiful campgrounds along the coast with good access to Monaco-bound trains. Read our European F1 Camping Guide for more information.
Where do you stay for the Monaco Grand Prix? Leave a comment!