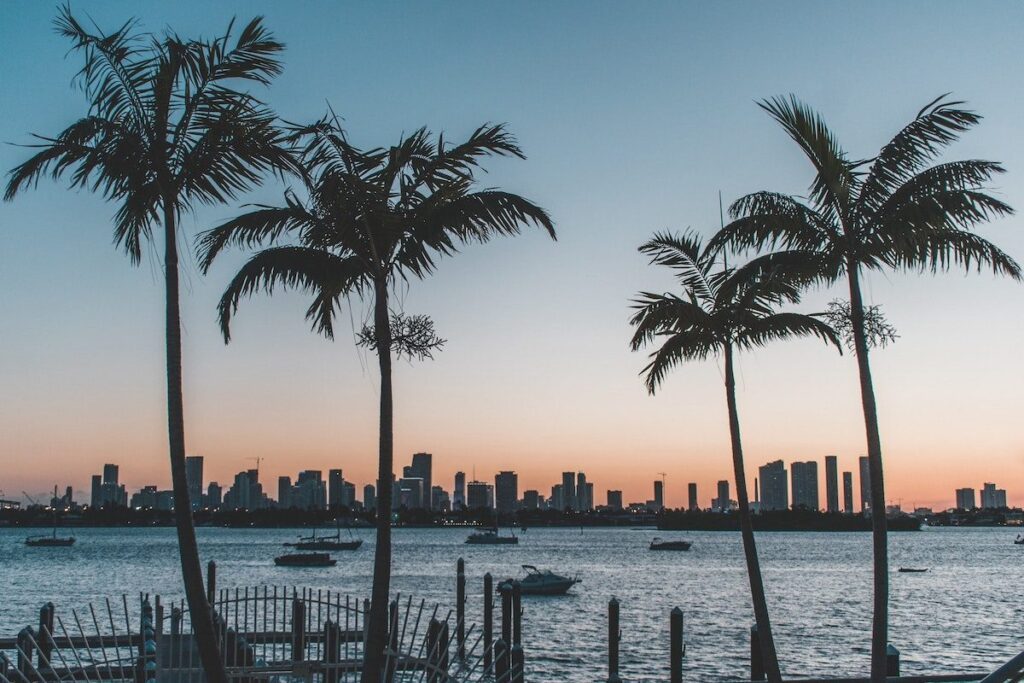 Work out the cost of your trip to Hard Rock Stadium for the 2022 Miami Grand Prix on May 6-8. Estimated prices for F1 tickets, hotel & spending money.
Prices are based on ticket prices from f1miamigp.com and Official Ticket Packages from F1 Experiences. Tickets and packages from official sources are already sold out for the 2022 Miami Grand Prix. If you still wish to attend the race and need to purchase tickets via resale platforms, the price of tickets will be much higher than stated below.

Not all races on the 2022 Formula 1 calendar have started ticket sales, but already it seems clear that the highly-anticipated debut race in Miami will be the most expensive race to attend this year. Pre-release tickets sold out in record time despite very high prices – the cheapest 3-day grandstand seats were priced from $640 USD. At the upper end, 3-day hospitality tickets were priced from $5,000-10,000. Away from the track, Miami is also one of the more expensive tourist destinations in the USA. And with a big event like Formula 1 in town, you'll also be paying more than normal for accommodation and transport.
Average costs above are per person based on a stay of 3 nights in Miami with race tickets, accommodation and spending money. The prices do not include flights (or other travel costs) required to reach Florida.

About our categories: Budget fans buy the cheapest race tickets (General Admission) and camp by the track or stay in a hostel. Mid-Range fans buy a grandstand ticket and stay in a 3-star hotel, whilst High-End fans buy a VIP or experience package and stay in a 4 or 5 star hotel.