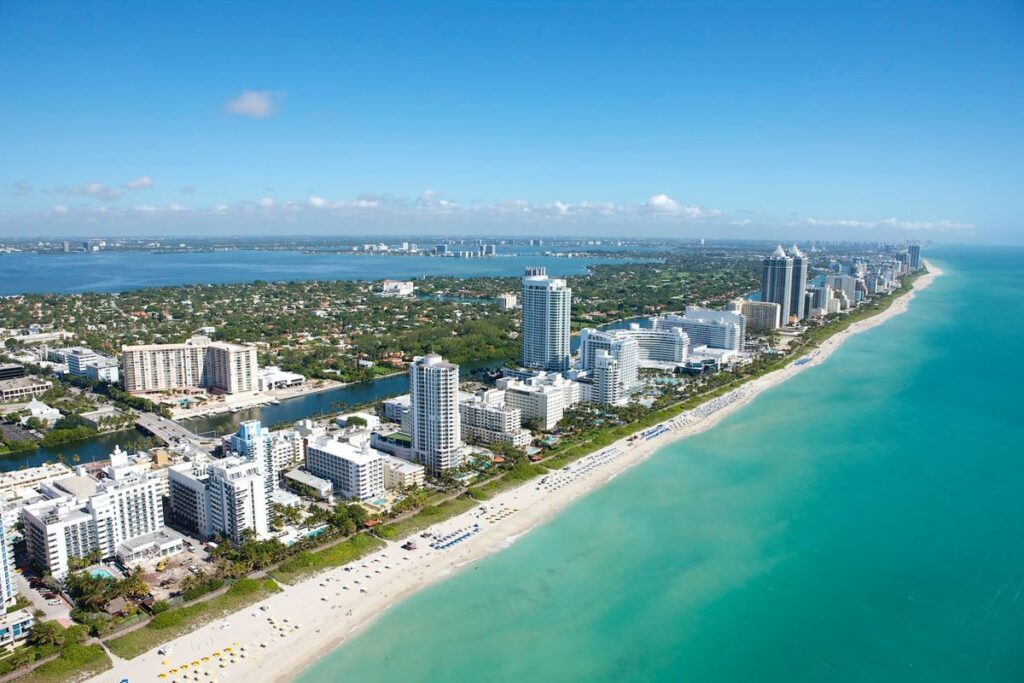 Start planning your trip to Florida for the 2022 Miami Grand Prix on May 6-8. Advice about visas, weather, staying safe and money.
White sandy beaches, great warm weather, delicious cuisine and a vibrant cultural hub – it's not difficult to see why F1 worked hard to secure a Grand Prix in Miami. The inaugural Miami Grand Prix is set to take place 25km (15mi) north of downtown Miami, around the Hard Rock Stadium in the Miami Gardens area of the city.
Miami International Autodrome is located 8km inshore from the Atlantic Ocean coastline. Florida has the longest coastline of any state in the Lower 48, and is the only one to border both the Atlantic Ocean and the Gulf of Mexico. The metropolitan area of Miami is home to over six million inhabitants, making it the most populous urban area in Florida, and the seventh most populous in the United States.
Do I need a travel visa to visit the United States?
Thanks to the U.S. visa waiver system, Australians, Canadians, and most Europeans will not need a visa to visit the country. The full list of countries included in the Visa Waiver Program (VWP) countries can be found on the U.S. State Department website. Your passport will need to be machine-readable, contain an integrated chip, and be valid for at least six months from the date of travel. Don't forget that all visitors to the USA also need to complete an ESTA application before arrival.
Coronavirus entry requiements in the United States
As of January 2022, all travellers to the United States must show documentation of negative COVID-19 test result taken with 24 hours of their flight's departure. This is regardless of whether the passenger is vaccinated or not. If you have recently recovered from the virus, you may instead show documentation of your recovery from coronavirus. As the situation remains fluid, we recommend checking the U.S. State Department website for the latest rules and advice regarding coronavirus protocols.
United States Travel: Need to Know
The U.S. dollar remains strong against most major international currencies, so keep that in mind when calculating the cost of your trip and working out how much spending money you will need. Click here to see how much you will pay for eating, drinking and getting around in Miami. To check exchange rates, visit xe.com.
Health care in the U.S. can get extremely expensive if you have an emergency while uninsured, so it's best to get reliable travel insurance for the duration of your stay.
When the Miami Grand Prix is held in May, Miami operates on Eastern Daylight Time, which is UTC -4 hours.
If you're coming from outside of the U.S. or Canada, you'll need a plug adapter and possibly a power converter, as the U.S. uses 100 – 127 V sockets.
Dial 911 for emergencies (police, fire, ambulance).
Tap water is safe to drink in Miami.
There's a reason why Florida is known as the 'Sunshine State'. The Miami Grand Prix is held in early May, on the cusp between the area's warm and dry season (November-April) and the hot and wet season (May-October). On average, there are nine days of rain in Miami in the month of May.
Average temperatures in Miami in May are 26°C (79°F). Daytime temperatures range between 23°C (74°F) and 28°C (82°F).
With the Miami Grand Prix taking place in May, you'll avoid the sometimes debilitating heat of Florida's summer months. You'll also avoid hurricane season, which falls just after the Grand Prix, between June and November. The city has not been struck by a major hurricane since 1992.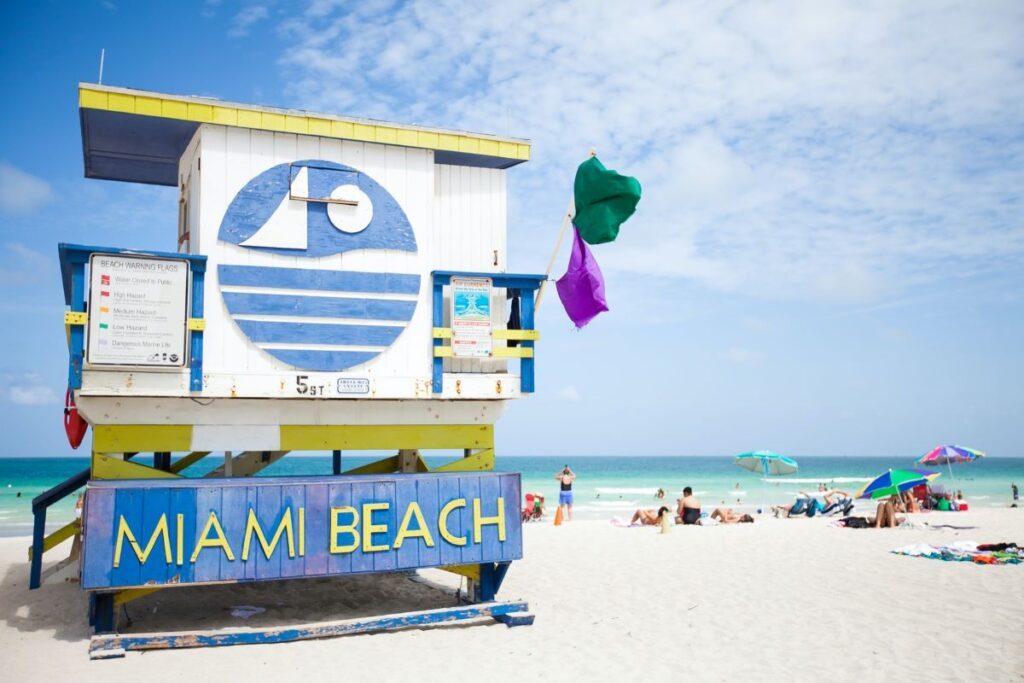 Generally, Miami is a friendly city. As with travelling anywhere, it's recommended that you be vigilant during your trip. Beware of pickpockets near tourist landmarks and if you take a trip to the beach, don't leave your belongings unattended. Overtown and Liberty City have the highest violent crime rates in the city, so avoid these areas if possible – especially at night.
Miami is a diverse city. It's estimated that over 80 languages are spoken here in total. English is the official language of Miami, but Spanish is spoken by around 60% of the population due to large immigration of people from Spanish-speaking regions. While you'll get by without knowing any Spanish, it may be worth dusting off your Spanish phrase book ahead of your trip!
Have you visited Miami? Leave a comment below with your travel tips.