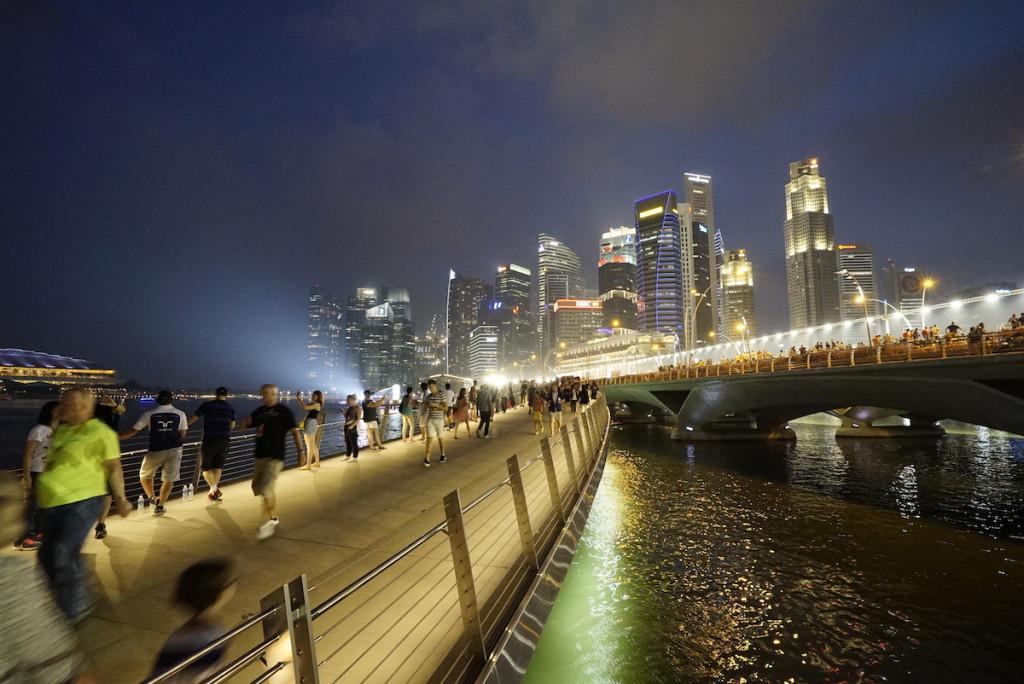 Marj Bonifacio shares her ultimate A to Z guide on going to the F1 night race in Singapore.
Check out Marj's blog and follow her on Twitter. Images supplied by Singapore GP.

So you want to experience the Singapore Grand Prix? Congratulations! You've made a very wise decision. However, no F1 fan (whether you are a GP newbie or not) should embark on a journey unprepared. I would like to share some tips and tricks I've accumulated during my four trips to the race. Read on if you're serious about maximizing your F1 Night Race experience. Ready, steady, GO!
Ask
If you know of any fellow fans (real-life or virtual) who've been to the night race, drop them a line and ask for their help. F1 fans and Singaporeans (natives and residents alike) are helpful people, so if you need help, don't be afraid to ask!
Airport
Singapore's Changi Airport is one of the world's best airports; it's well designed, extremely clean, organized, and full of cool amenities (like a pool, butterfly garden and cinema, just to name a few!). It takes around 30-40 minutes to get to the city from the airport, and transportation choices abound, so there is virtually no hassle waiting for you once you touch down in Singapore.
Apps
The F1 Night Race has its very own FREE app (for Android and Apple IOS), designed to enhance and improve your GP experience. Do yourself a favor and download it for your race weekend. Personally, I also like the FREE app called Singapore Maps by Streetdirectory (on Android and Apple IOS), because it helps you navigate the city and provides up-to-date information on traffic and public transportation, including the cost of fares.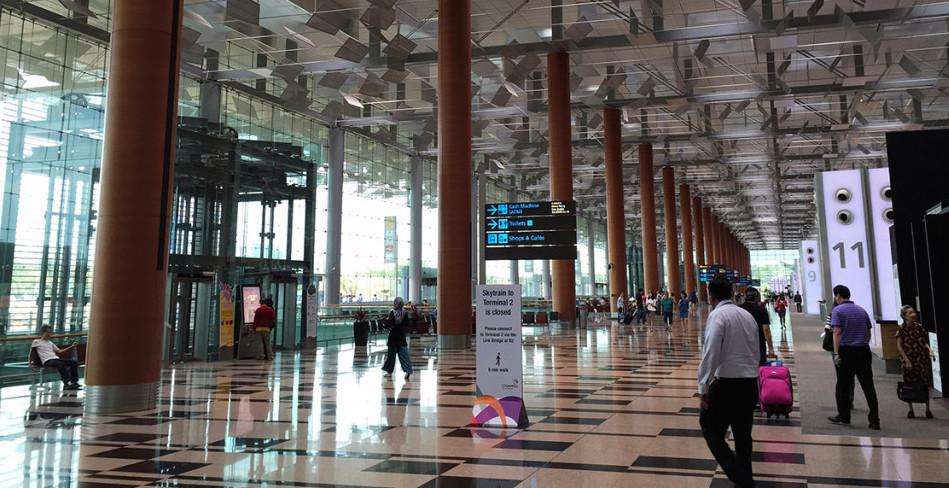 Baggage
Pack light for your night at the track. Just bring the essentials like your ticket, camera, mobile phone, hotel key, wallet, and the like. You're going to be doing lots of walking so it's not a good idea to bring along a heavy bag. Please make sure to read the tiny brochure included with your race ticket (or take a free circuit map outside the track) and read up in advance on what you can and cannot bring inside the track. Be ready for a mandatory baggage search before you enter the circuit.
Banners
You are allowed to bring banners and/or flags in support of their teams and drivers, but these cannot be tied or mounted on railings or any physical structure.
Behavior
No one is going to tell you off for making some noise, so go ahead and express your support for your favorite driver or team! However, don't get over-excited and make your fellow race fans uncomfortable. Certain parts of the track get extremely crowded at times, mainly the passageways from one zone to another and the bridge ways/exit points, so be patient and polite to your fellow F1 fans and always respect the queues!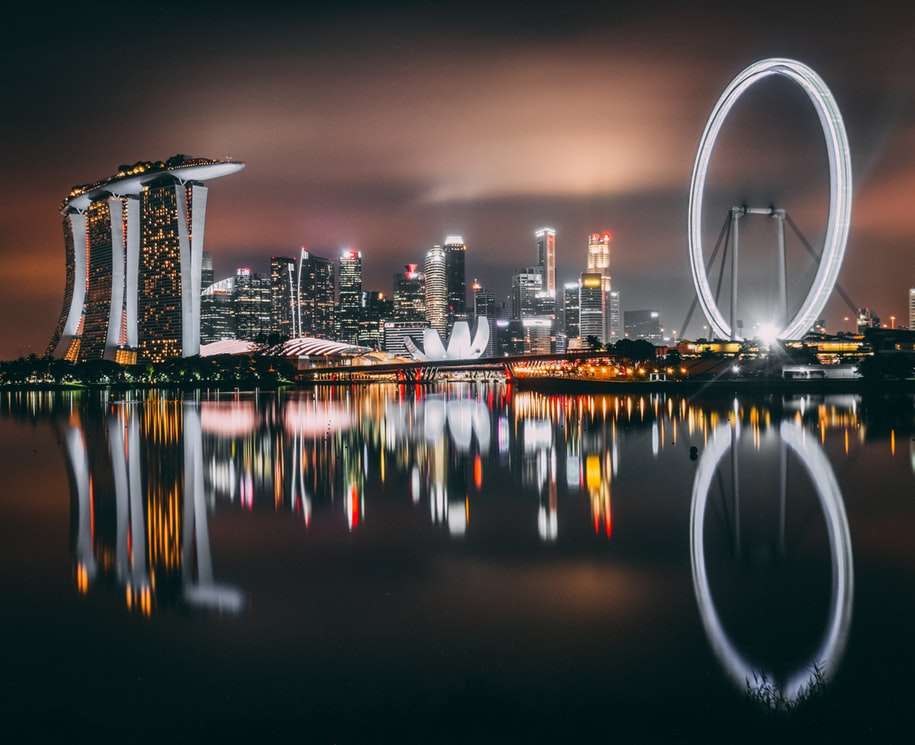 Clothing
Dress appropriately. It's hot and humid in the afternoon, and after the sun sets, it can even turn a little chilly, especially in areas close to the bay. Comfort is key, especially with your choice of footwear, as you will be walking on different surfaces and terrain and possibly standing for several hours. Wear light and breathable shirts. Bring an extra one if you sweat a lot.
Contests
Want to win goodies or get the chance to meet your favorite drivers in person? Then diligently check the drivers' and teams' social media accounts as well as their official websites for news regarding contests and promos. You can also check out the accounts of major sponsors.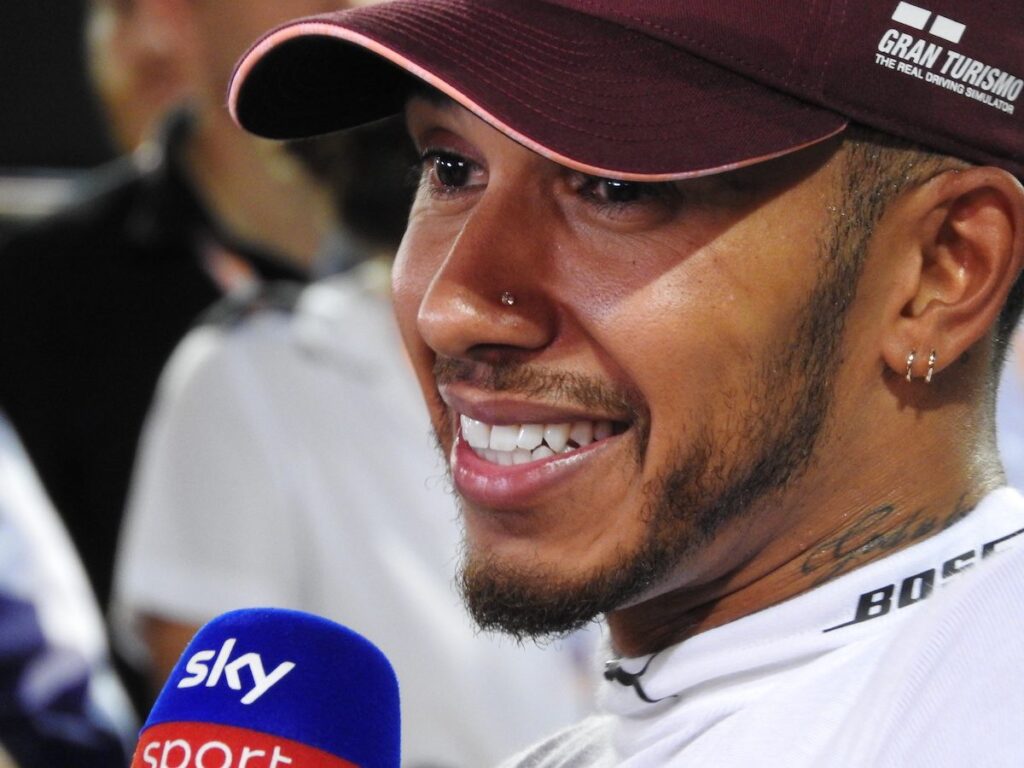 Drivers' Autograph Session
This operates quite differently to other GPs. You either have to have purchased a more expensive ticket or get lucky in a promo draw to attend this super-exclusive event. If you have already purchased tickets, check your email regularly for details of the competition to win tickets for this event—submit your ticket transaction number, cross your fingers and hope that you win one of the much-coveted passes.
Driver-Spotting
If you don't get lucky in the competition, not all hope is lost. You can still see your favorite driver/s in person using one of the following methods!
Note the times and locations of the Driver's Autograph sessions. Go to said locations and try to catch them when they arrive or leave  
F1 teams usually book the same hotels every year, so use your best sleuthing skills to find out who is staying where, then stake them out to see the drivers as they're about to leave or enter the hotel. Be sure to be respectful and stay on the good side of the hotel personnel.
If your ticket gives you access, wait outside the Paddock/VIP entrance at the track and try to catch the drivers as they enter or leave the circuit. Again, be respectful and don't provoke the ire of security personnel.
Keep your eyes peeled! I once chanced upon Nico Hulkenberg in a taxi queue outside a shopping mall! The city isn't that big so if you know where to look, you're bound to find members of the F1 circus!
Drivers' Parade
This occurs at 18:30 on race day; the drivers are given their own vintage car to ride around the track. If you position yourself in one of the sparsely-populated areas (like some viewing platforms in Zones 2 and 3) during the parade, you can get really close to the barriers, and if you're brave enough, you can shout your favorite driver's name as they pass and get them to acknowledge you.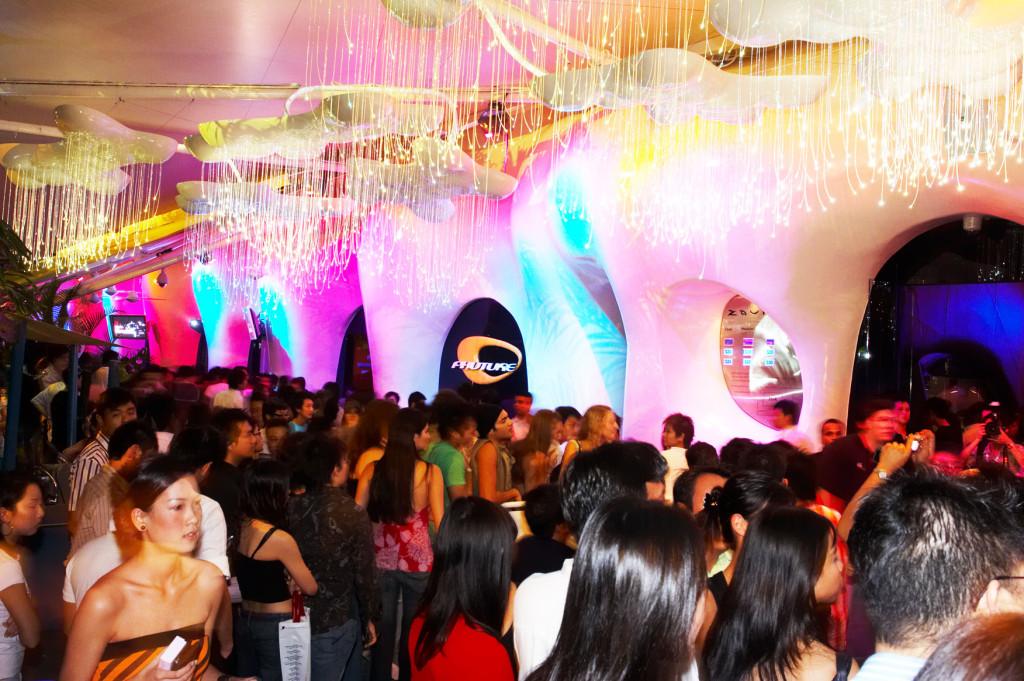 Earplugs
The V6 engines now may not be as loud as the V8 engines, but you still need them. Don't even attempt to be cool or macho because your eardrums will still be assaulted by the roar of the engines. I always bring my own pair, but you can always pick them up at convenience stores for a couple of SG dollars or buy the "Survival Kit" at the track, which includes a pair of earplugs and a plastic poncho.
Entertainment
There's no shortage of entertainment options around the circuit park. Check out the Fan Village; you can spend hours shopping, amusing yourself, or meeting like-minded petrol heads.
Fireworks
Keep your eyes peeled for the firework show at the end of the race. They're always spectacular and a memorable way to cap off the race and to signal the start of the all-night Sunday partying!
Flights
Book early! Monitor the websites of your favourite airlines, sign up for e-newsletters or download apps like Skyscanner to get the best deals on flights to Singapore. Based on personal experience, if you're returning home on Monday after the race, don't book a flight earlier than 08:00 local time. Trust me, speed-packing with barely an hour's worth of sleep just to catch a very early flight the next morning is no fun! (Learn more in Getting There – Ed)
Food & Drink
You'll pay more inside the track. My advice is to buy your water outside (each person is allowed to bring up to 600mL of bottled water inside the track) if you want to save on cash. As for food, if your ticket allows it, you can head over to the Singapore Flyer and try the different restaurants and food stalls there. If you're a Zone 4 ticket holder, exit through the gates nearest the malls to find a more affordable food selection. Food and beverage bought from outside are not allowed inside the track.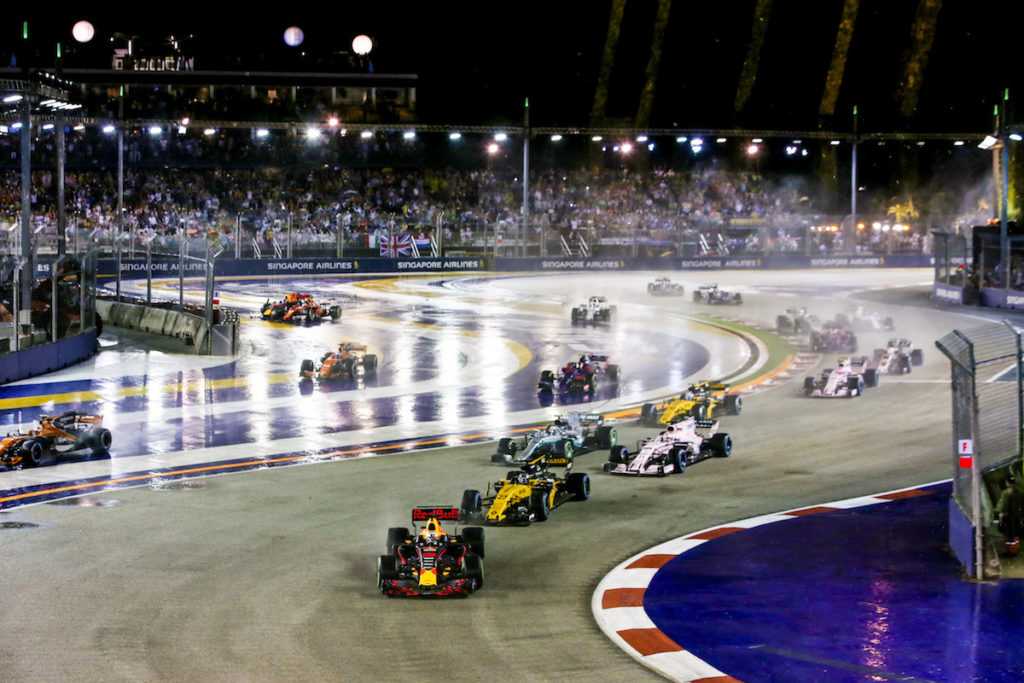 Free Practice Sessions
The practice sessions on Friday and Saturday are a great time to move around the track to try to find the best vantage points, and also to practice and improve your photo- and video-taking skills.
Gates
I'm a creature of habit, and to be honest, I've only ever used three entrance gates (Gates 2, 3 and 7) in my 4 years of attending the race. I've used Gate 2 to exit the track after waiting to meet the drivers and Gate 3 to check out the track early in the afternoon after claiming my tickets. Gate 7 has always been my preferred entry/exit point, mainly because you go through several shopping malls to get there after you get off the City Hall train station. Gate locations can change, though, so study the circuit map and choose your entry/exit points in advance, to save time and effort.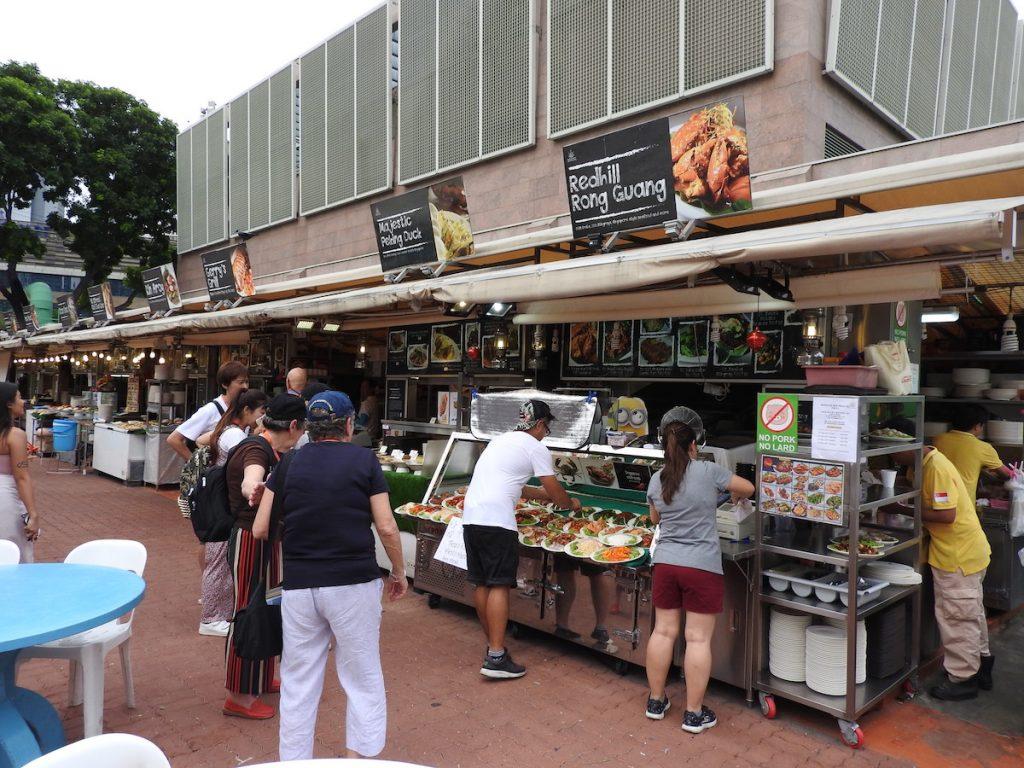 Hawker's Centers
Singapore is a foodie's paradise, and if you want to experience the rich culinary offerings of the Lion City, then definitely go to one of the numerous hawker's centers around the city and eat, drink and be merry! Lots of them stay open until the wee hours of the morning, so you'll have plenty of time to get your cravings satisfied.
Hotels & Hostels
Accommodation operators in the city allegedly report close to 90+% occupancy rates during race weekend, so book early to lock in your preferred place to stay and get better rates. Remember that the closer the hotel is to the track, the more expensive their rates will be. Don't forget that Singapore is a pretty compact city and you can stay further from the track if you want to save a few dollars; with Singapore's very efficient transport system, you won't spend more than an hour to get to the track.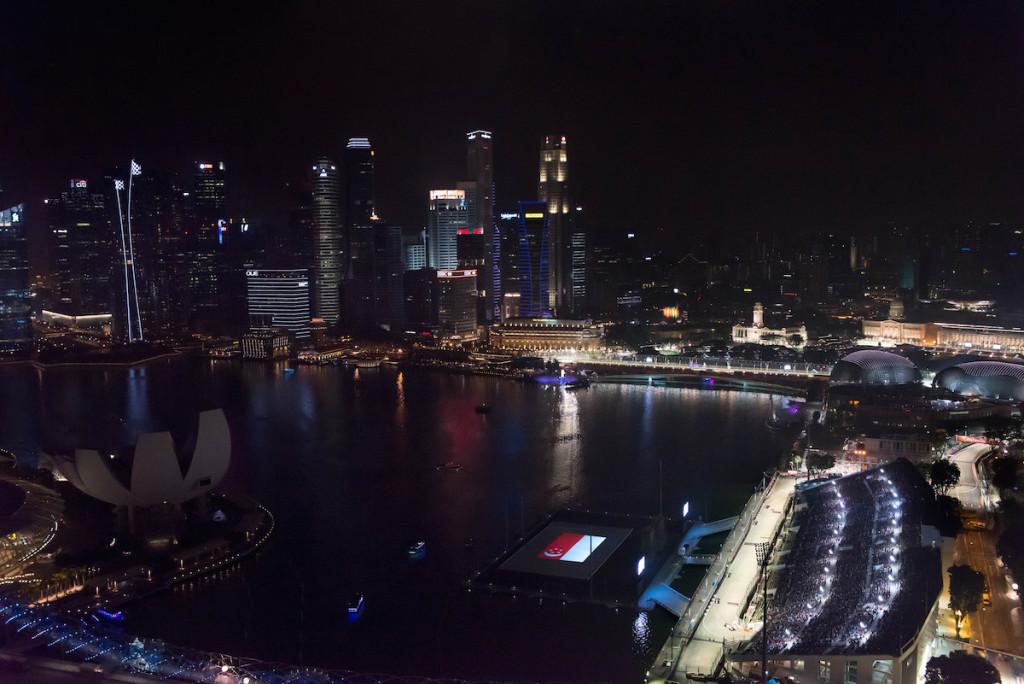 Internet
There's no open/free wi-fi access inside the track, so if you're on a foreign service provider and don't want to be shocked by overseas roaming charges, then buy yourself a prepaid SIM card from a local service provider (find them at the airport, in convenience stores, or in selected mobile phone shops).
Kimi Raikkonen
The Finnish Ferrari driver, also known as the Iceman. He is known to be one of the most-difficult drivers to track down during the race weekend. If you do manage to find out which hotel he is billeted in (hint: it's usually the same one every year), then your best chance to see him up close or to get his autograph is to patiently wait outside his hotel and catch him when he goes out to go to (or returns from) the track.
Little India
One of the more famous tourist spots in Singapore. It's also where the country's only 24-hour shopping mall, Mustafa Centre, is located.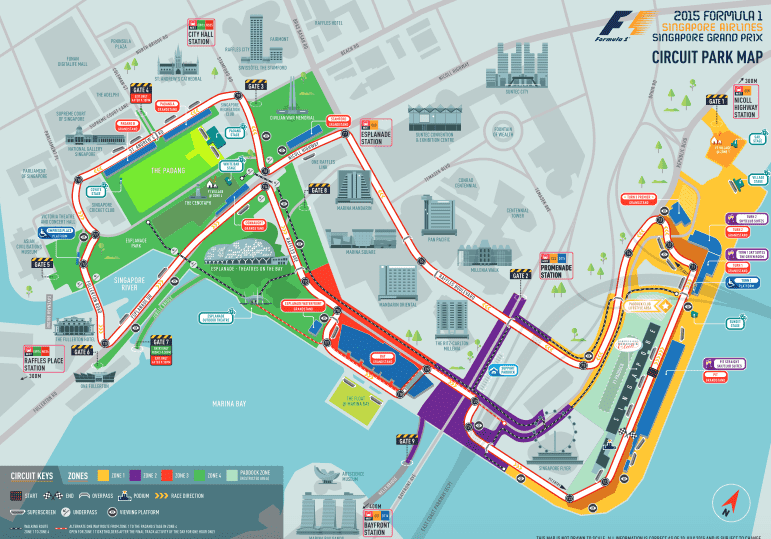 Map
Ushers inside and outside the track hand out maps throughout the race weekend. Get a couple or more, so you can always refer to it, use it to fan yourself, and even use it as emergency seating when you want to rest your legs.
Merchandise
You'll be spoiled for choice when it comes to racing-related merchandise, not just during the GP weekend but pre- and post- GP weekend as well. Official merchandise shops can be found along Orchard Road (see picture) as well as in several areas inside the track. There's also numerous pop-up stores inside and outside major shopping malls. Prepare yourself, though—official merchandise is most certainly not cheap.
Musical Acts
These are usually announced and confirmed 2-3 months before the GP and nearly always include lots of big-name acts. This year, you can see Pharrell Williams, Maroon 5, Bon Jovi and more!
Orchard Road
Singapore's famous shopping district. If you're a shopaholic, then you'll definitely love it. However, even if you're not a fan of shopping, this place absolutely comes alive during the GP week, so it's definitely worth checking out because it will be teeming with loads of interesting exhibits and activities!
Padang Stage
Located in Zone 4, this is where the major musical acts play on the Friday, Saturday and Sunday of the race weekend. It's a bit of a walk from Zone 1, so if you want to get a good place to watch the musical acts, you'd better be prepared to have your running shoes on.
Petrol Ed
He's like The Stig, only he's Singaporean and yes, he's the F1 Night Race's beloved "mascot". Try to find him around the circuit and take your photos with him; you might stand a chance to win some cool prizes!
Photography
Tripods and monopods are not allowed in the grandstands, only in the general walkabout zones.  Taking photos of the cars at night requires some practice, so good luck!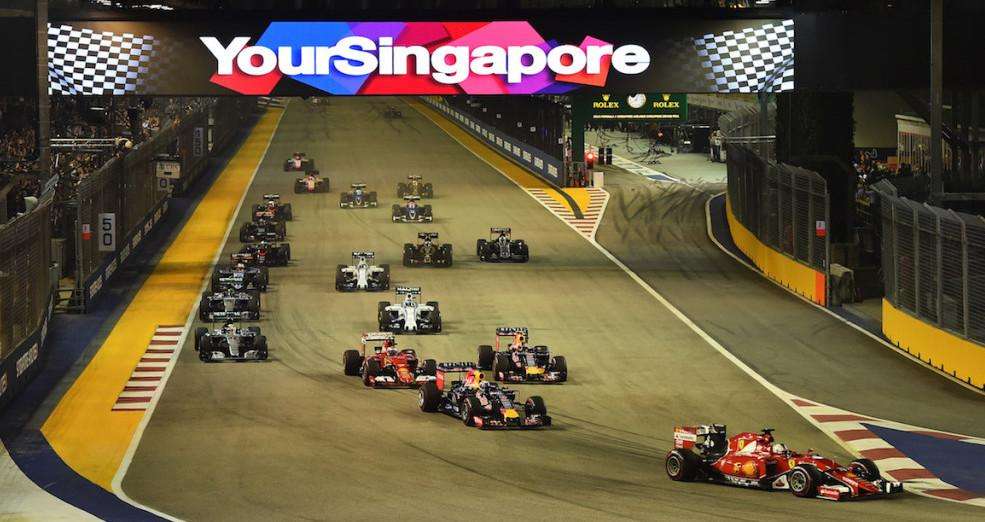 Podium Ceremony
If you're a Pit Grandstand ticket holder, then you should get a decent view of the post-race podium ceremony. If you have Premier Walkabout Tickets, then get yourself to the area nearest the Start/Finish straight several laps before the end of the race. After the chequered flag is waved and all of the cars have been brought to parc ferme, the marshals open a gate and allow the fans to "invade" the track and watch the podium ceremonies up close. It really is worth the trek (and barrier-climbing experience); the atmosphere is incredible!
Post Race
Think the action stops after the chequered flag? Wrong! The party's just beginning! Do the track walk, search for tire marbles and/or crash debris, take as many photos as you can, then head over to the Fan Village to watch the concerts, ogle the cars at the vintage car display, try out the simulators or even get a motorsport-related tattoo (temporary, of course)! There's absolutely loads to do and check out so just…start walking!
PR Events: They are usually held on the Wednesday or Thursday of the GP week, all after 12:00 local time. If you want to see the drivers up close then diligently check the schedules for their PR events (see Social Media for helpful links).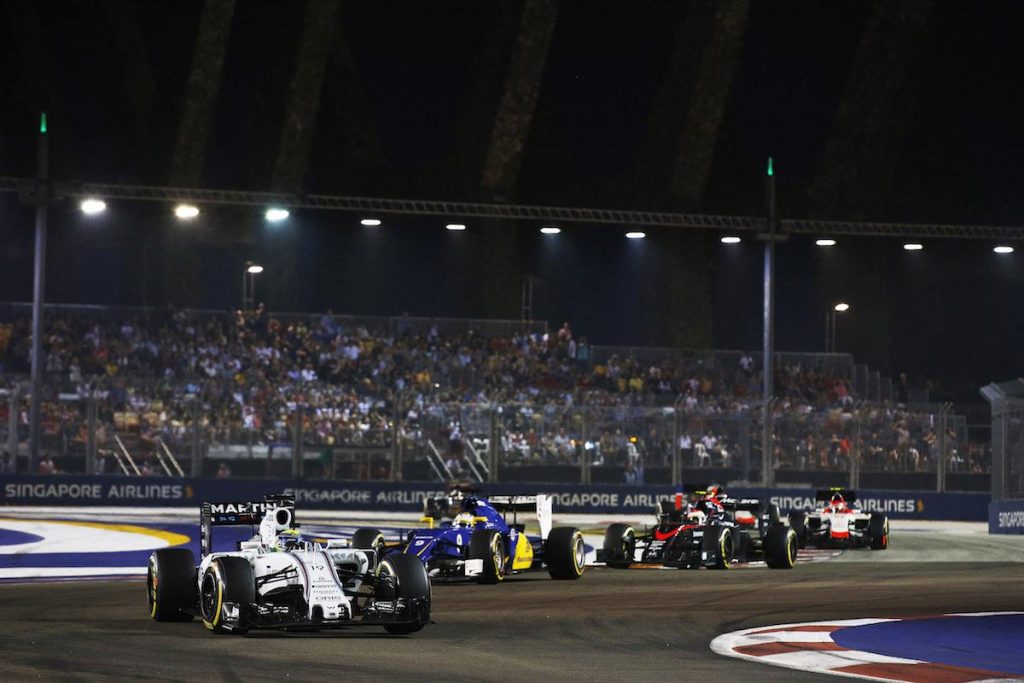 Qualifying
This starts at 21:00 local time on the Saturday and lasts an hour. Usually, it takes a while for the stands and viewing platforms to fill up because a lot of people leave the track after FP3 to head to the nearby malls to have dinner. Just don't be late in getting back and miss the action!
Restrooms
There are a sufficient number of (mainly) portable toilets around the track, but it's always a good idea to get into the habit of using them before the race/qualifying/practice sessions. For the picky ones: if you're in Zone 4, find the exits nearest the shopping malls. If you're in Zone 2, head over to the Singapore Flyer and use the restrooms there.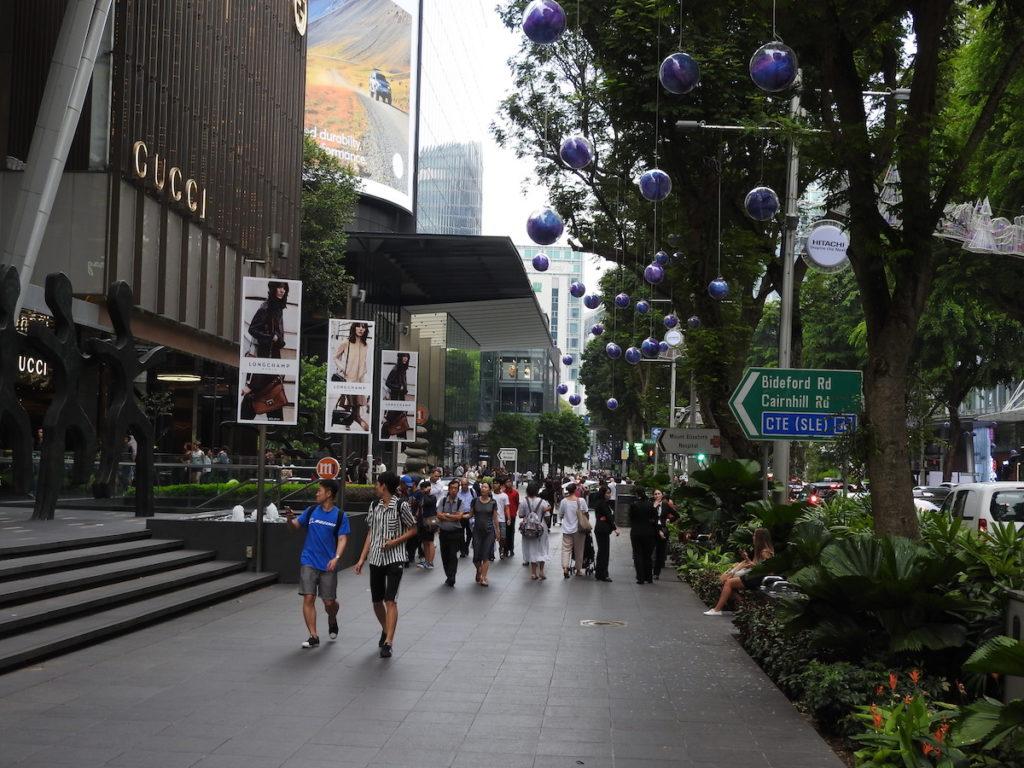 Shopping
Singapore is an absolute shopper's paradise! Head over to the famous Orchard Road and you'll know exactly what I mean. If you want more shopping choices, you can go to Bugis or even Sim Lim Square (for all your tech-related needs). If you want a comprehensive guide to all the shopping places, then grab a "shopping specific" map at the airport or at one of the Visitor's Centers around the city.
Singapore Flyer
Want to have a different perspective of the race track? Then check out the Singapore Flyer (pictured above) and get a different view of the GP and the city! Premier Walkabout, Zone 1 and Zone 2 Ticket Holders get to enjoy a ride for a minimal fee throughout the race weekend, so if you want a temporary (air conditioned) refuge, this is the experience for you.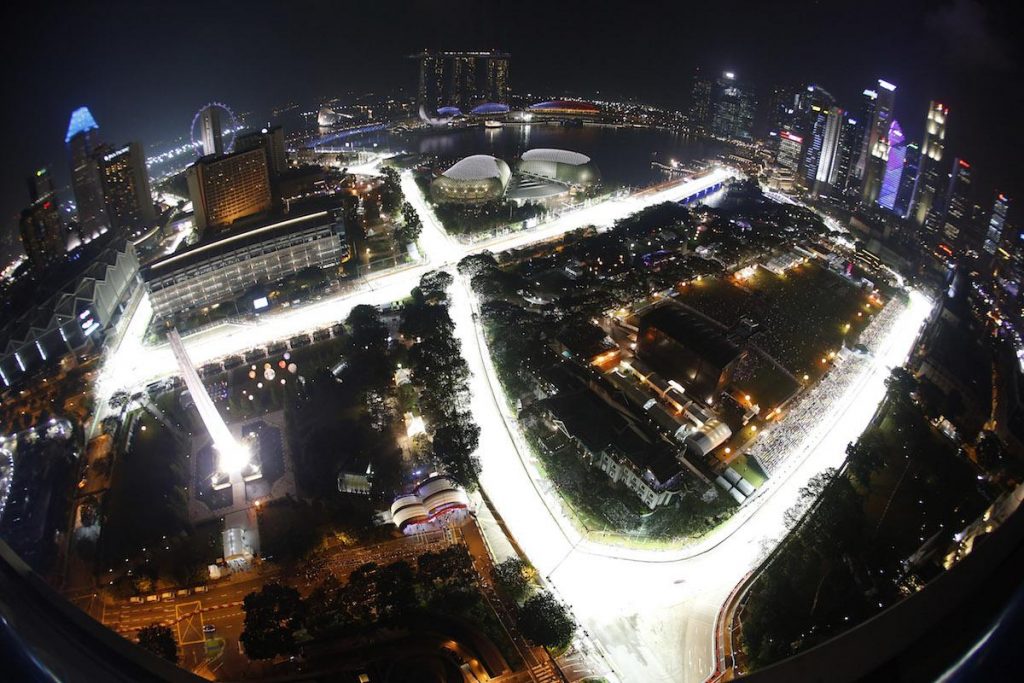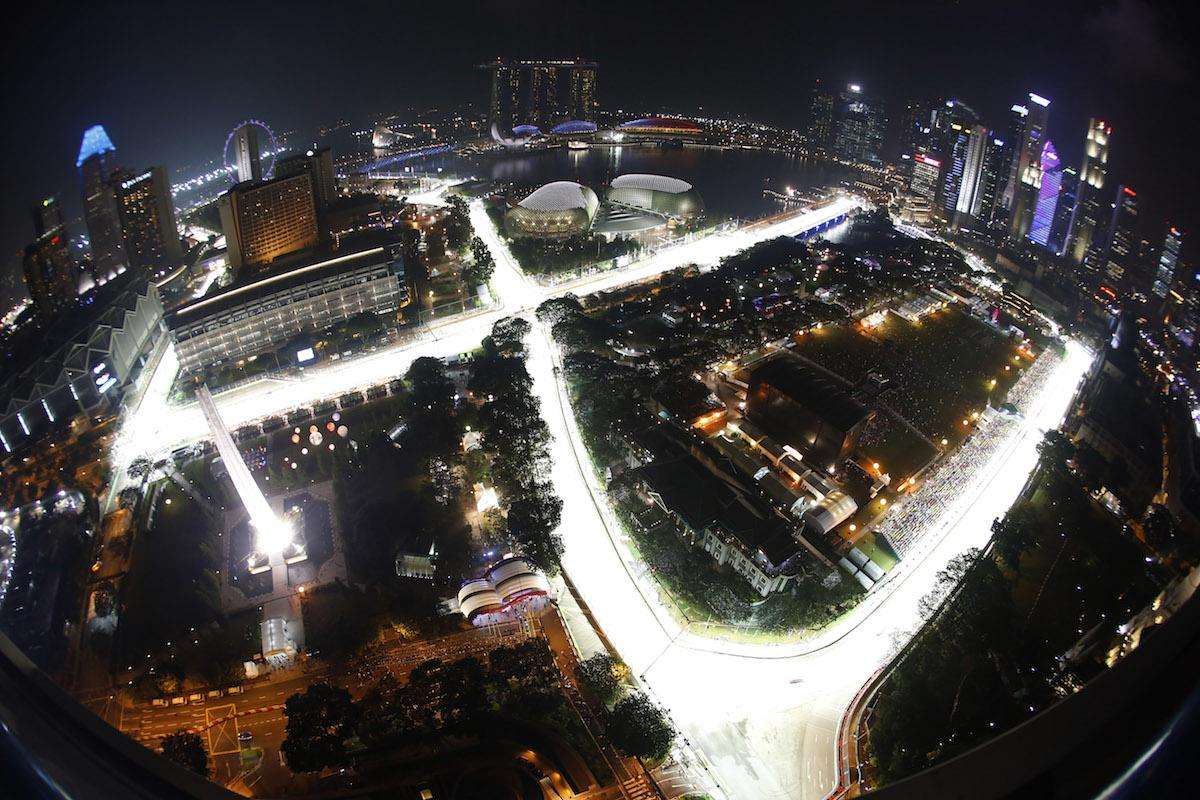 Support Races
The Porsche Carrera Cup is the main support racing on the track over the Grand Prix weekend, and it makes for some exciting racing. Even if you arrive at the track early, you'll rarely see an empty/silent track. (More details in Trackside – Ed)
Souvenir Programme
These are sold at several areas around the circuit park, and are a great momento to take home with you. Also useful  in case you bump into a driver and need something for him to autograph.
Survival Kit
Here's what I think you should take along to the track each day:
Race ticket, money and a credit card (although not too much, for the temptation to shop may prove too strong to resist!)
Circuit map (can also double as a fan)
Water
Mobile phone and power bank
Digital camera (+backup batteries/SD cards)
Sharpie and notebook (just in case you see/encounter someone famous!)
Small, folding umbrella (or plastic poncho, in case of rain)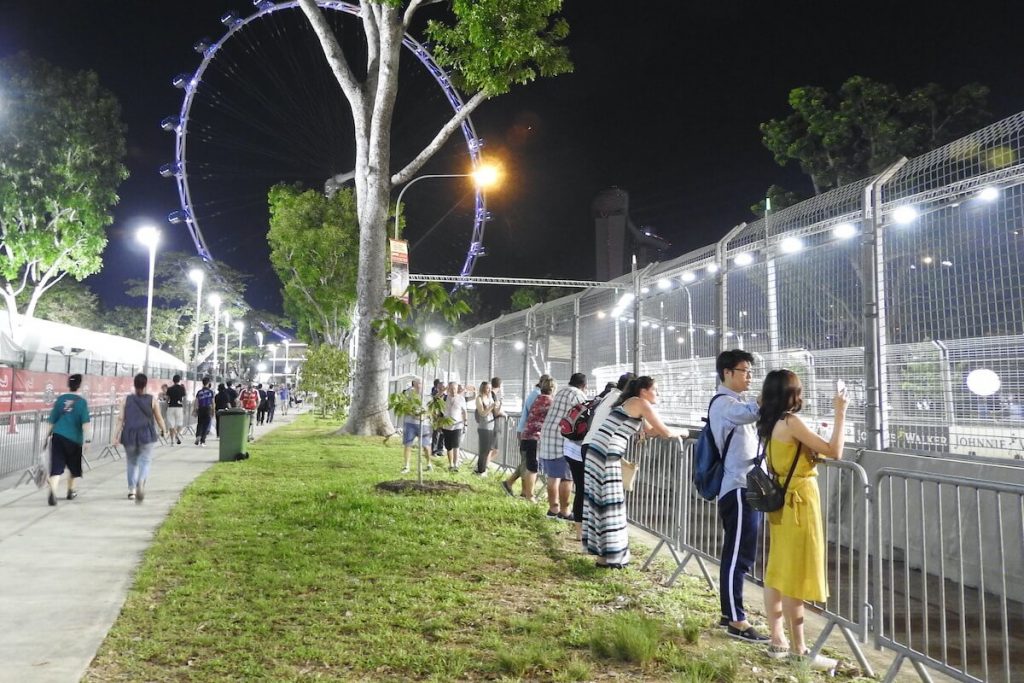 Tiger Balm
One of the most famous Singaporean products. It can soothe and take away all the body aches and pains you are bound to experience on a race weekend, so it's one of my must-buys in Singapore! It's available at various convenience stores and chemists/pharmacies.
Time zone
Another thing that's interesting about the Night Race is that although it's in Asia and on GMT+8, many of the teams and media stay on European time, so it is not unusual for them to start the day past noon local time and end the day way past 02:00. So adjust your body clock accordingly if you plan on keeping up with the F1 Circus! (Learn more in Travel Basics – Ed)
Track walk
The circuit is open to the public until Wednesday of the GP week if you want to do your own track walk. Usually, the teams do their track walks on a Thursday, when the circuit is already closed to the public, but there are some instances when drivers and some F1 personalities do their track walks early and/or film on the track for some promotional bits on a Wednesday, so keep your eyes peeled if you do decide to try your luck.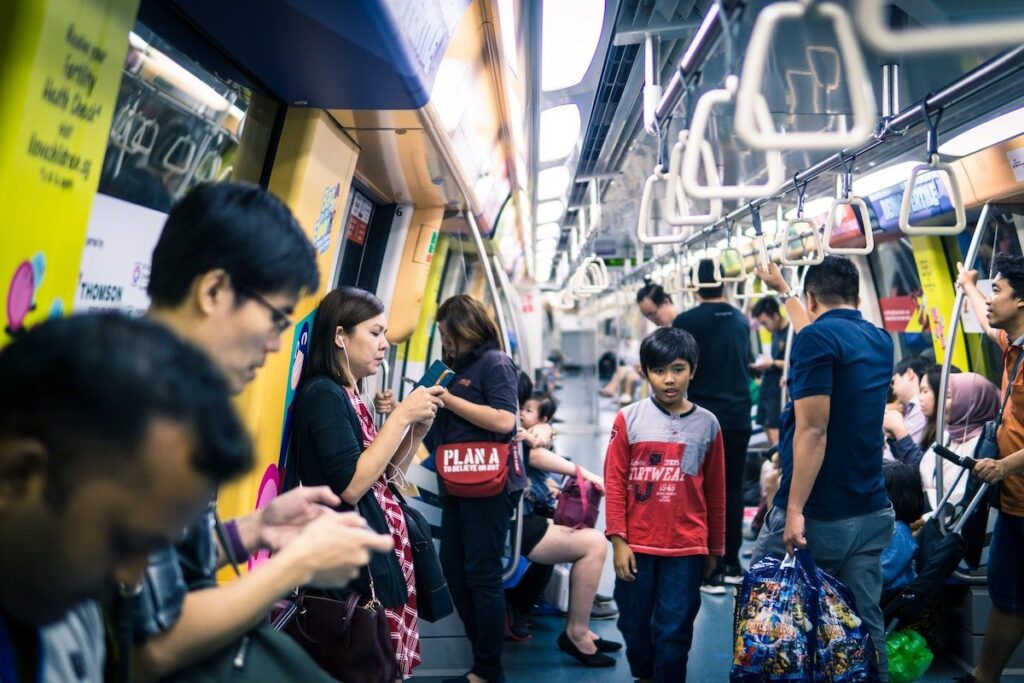 Transportation
The Singapore MRT is the most popular way of getting around the city—and with good reason. It's fast and reliable (most of the time). There's rarely a place within Singapore that is not within walking distance of an MRT station. A word of warning, though; it can get a little crowded during the GP weekend, so get to the track early. The operating hours of the MRT are extended to 01:00 during GP weekend, so you can still enjoy a few drinks after the on-track action has finished and get home easily.
It's a good idea to purchase the Singapore Tourist Pass, which entitles you to unlimited train and bus rides. It comes in 1-,2- and 3- day versions, all of which are an excellent deal.  If you're a regular Singapore visitor or if you foresee yourself returning to Singapore sometime soon, then you might want to purchase an EZ-Link card instead, as it can also be used to pay for purchases in certain convenience stores and can be topped up as needed.
Taxis can be a bit expensive, but the drivers are honest and straightforward. Buses are also a good option. Don't forget that there are quite a few road closures on GP weekend, so expect some traffic congestion throughout the city.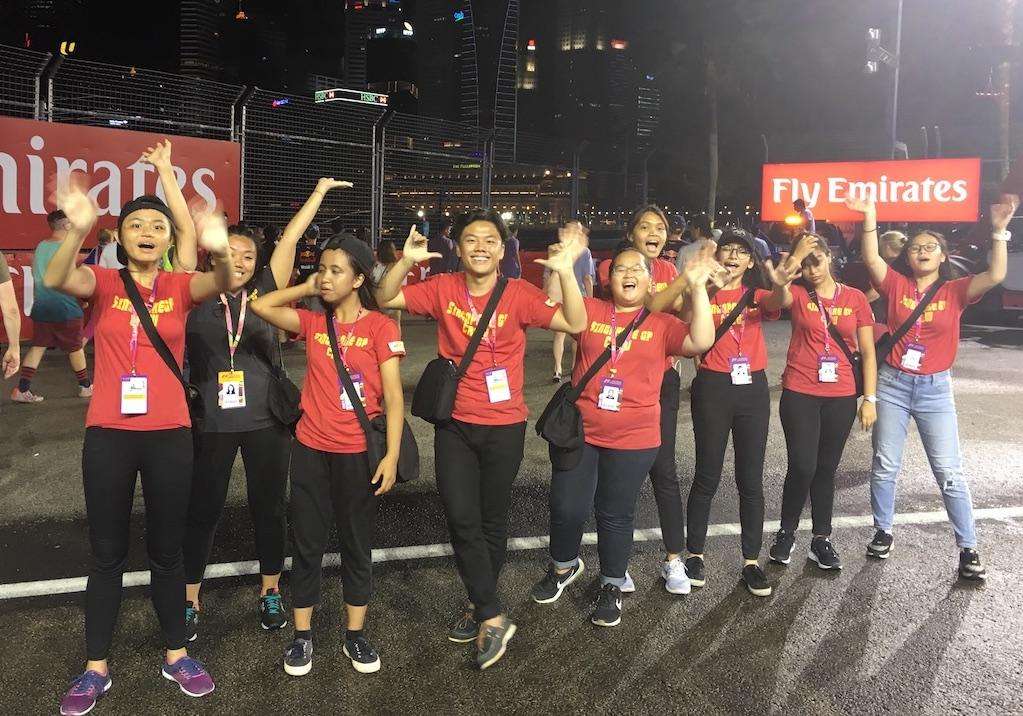 Umbrellas
It is usually not recommended to bring big umbrellas inside the track, but small, folding umbrellas are allowed just in case the heat gets too much or there's a sudden drizzle.
Ushers
There will be loads of them scattered in and out of the track during the race weekend, to provide everyone with assistance whenever necessary. Don't hesitate to approach them whenever you have questions or even if you just need to have a photo taken. They are all friendly and will be happy to help you!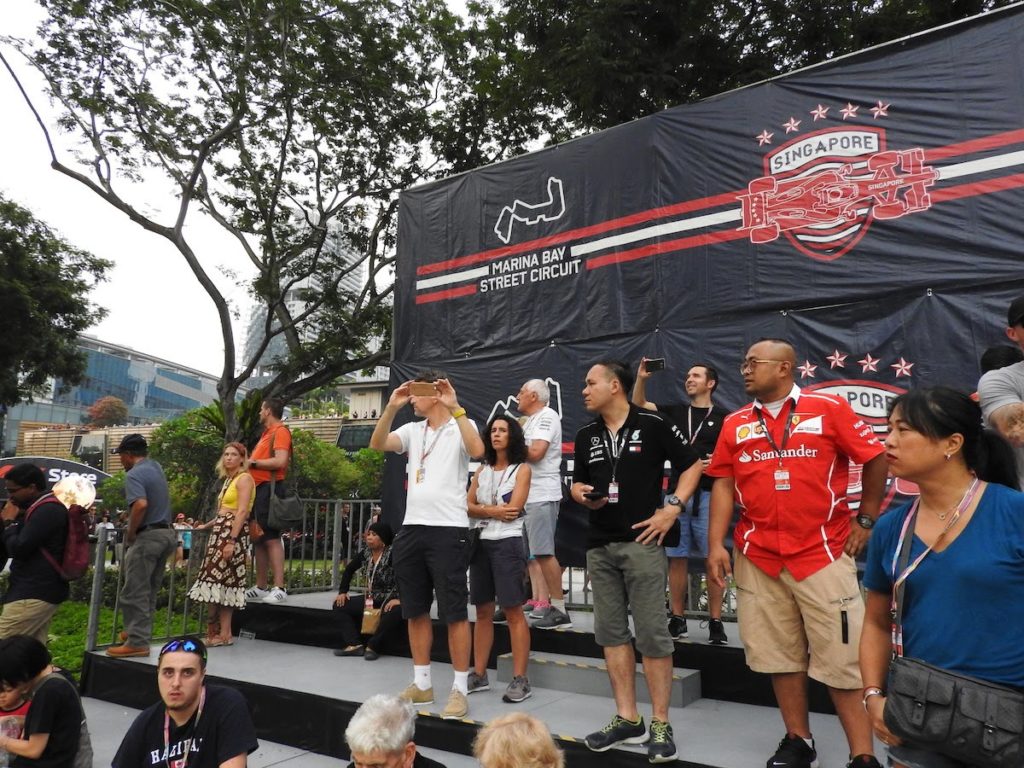 Viewing Platforms
Just because you've purchased a Zone 4 or Premier Walkabout Ticket does not mean that you'll have to suffer standing up and craning your neck for a good view for hours on end. There are numerous viewing platforms that are available within all Zones of the track, and some of them are multi-level platforms, so you'll still have fantastic views of the cars and track even if you do decide to sit down for a bit to rest your legs. Ticket holders of other areas may also use the viewing platforms that are accessible in their Zones, to get alternative views and possibly more interesting photos and videos. (Image above courtesy Mithunonthe.net)
Visitor Center
I've always made sure to stop by the Visitor Center on Orchard Road for several reasons: they usually give out race-related freebies such as fans, postcards and mini-chequered flags; they have free internet stations which you can use for a maximum of 15 minutes;  they have a wide range of maps and detailed guides for whatever you are interested in (e.g. shopping, sightseeing, historical walks, etc.); they also offer free use of massage chairs! Perfect after hitting Orchard Road.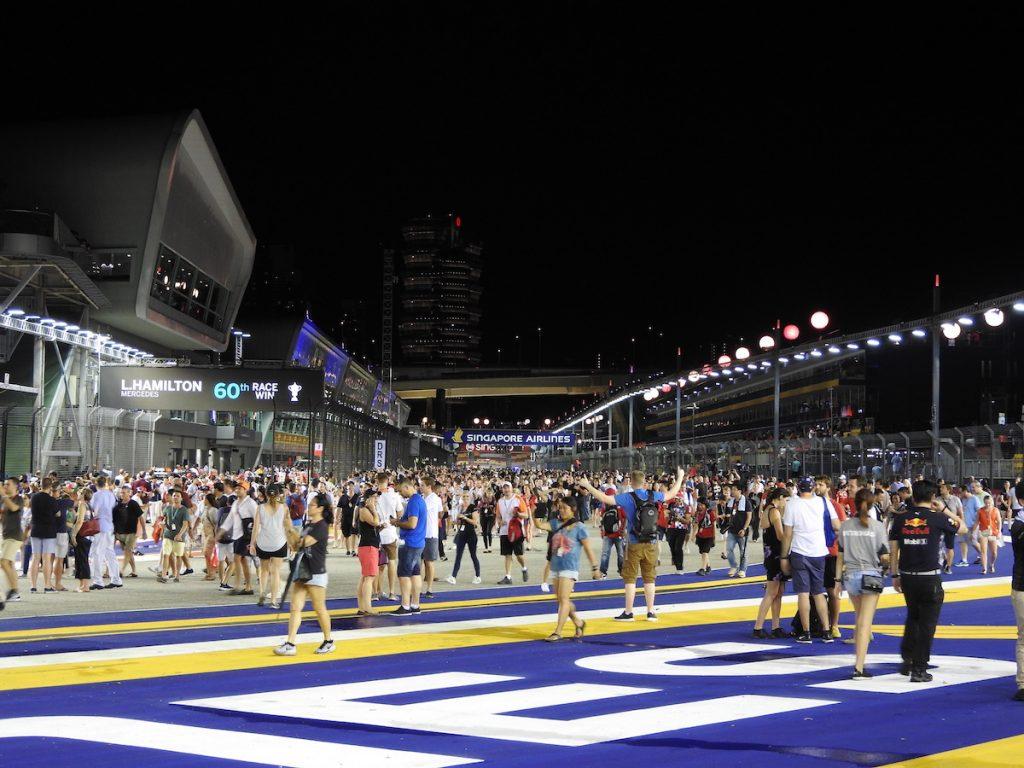 Walking
You will be doing a lot of walking. Not just inside the circuit but outside the circuit as well. So be prepared. Don't fret, though, as Singapore is a very walkable and very safe country.
Weather
As with most tropical countries, Singapore is hot and humid, but you can also expect some rain showers at that time of the year. Every year, weather forecasts predict rain at some point in the race weekend, but thankfully, I have not experienced the "wet dog look" as a spectator just yet. As previously mentioned under Clothing, dress appropriately, don't forget to put on your sun cream, and remember to constantly hydrate yourself!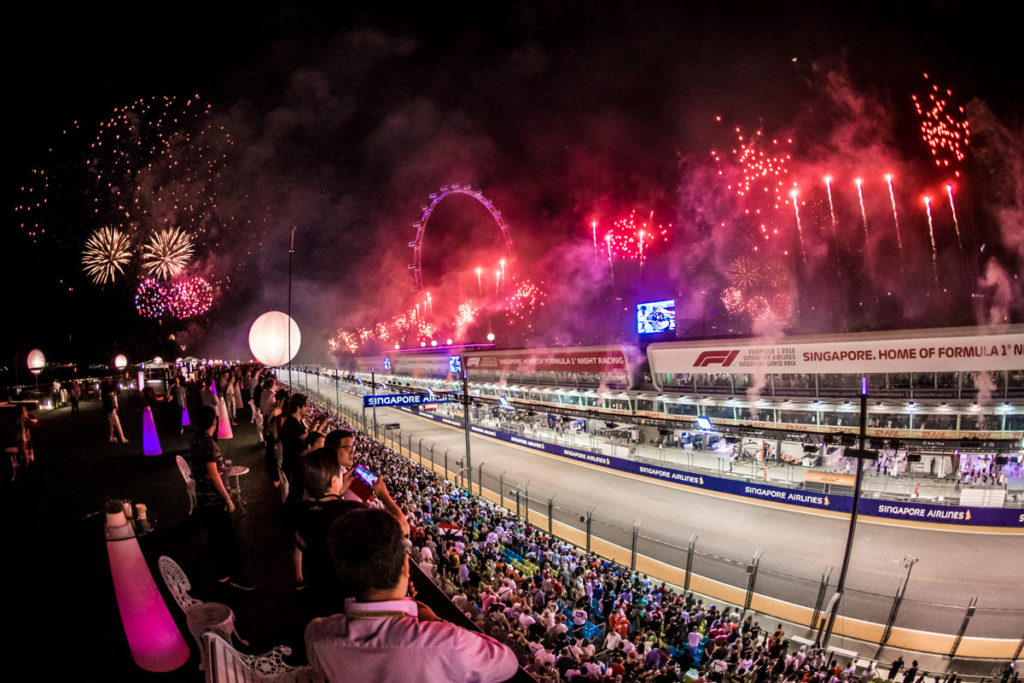 X-Factor

The track hasn't always delivered some exciting and nail-biting races throughout the years, but believe me when I say that the magic and atmosphere of the night race is way better experienced in person and is not always transmitted through the television. The GP weekend has a certain magic that won't leave you disappointed, I assure you!
YOLO
A good attitude to adopt while attending this GP. Do it, try it, live it!
Zones
The track is divided into 4 zones, each with their own food & beverage and entertainment offerings. Study the circuit map carefully and make the most of the zone/s your ticket allows you to explore.
There you have it. I hope that this humble, labor-of-love guide was able to answer some of your questions regarding the Singapore F1 Night Race. See you there soon!