Useful travel information to help you start planning your holiday to the F1 night race in Singapore. This year's race takes place on September 16-18, 2016.
Main image above kindly supplied by Singapore GP.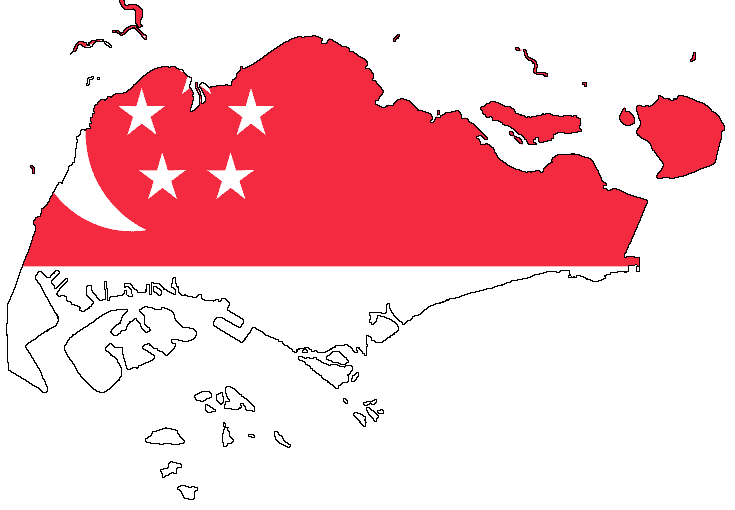 Visa Requirements
The majority of visitors to Singapore (including those from the EU, USA and Australia) do not need to organise a visa in advance, provided you are a tourist visiting for less than a month and have at least six month's validity on your passport. You'll also be expected to have an onward ticket to leave Singapore and proof of funds for your stay, but this is unlikely to be checked. For more information, including the list of countries whose citizens DO need to apply in advance for a Singapore visa, click here.
City Overview
Singapore is one of only three surviving city states in the world (the others are Monaco and Vatican City). Measuring just 716 square kilometres, Singapore is comprised of a large island where most of its 5.4m inhabitants live, and sixty smaller islands. Despite having one of the highest population densities in the world, Singapore is a green city with lots of parks and open spaces. The city state is one of the world's leading commercial hubs and a major trading centre. It's also one of the wealthiest countries in the world and regularly ranks as having one of  the highest costs of living in the world.
Money Matters
The Singapore dollar is a strong, stable and well-traded international currency. There are numerous ATMs in Singapore and credit cards are widely accepted. Moneychangers generally offer competitive exchange rates but be sure to look for the "Licensed Money Changer" sign. Most hotels and restaurants impose a 10% service fee on their bills, so tipping is not necessary. In other situations (e.g. taxis), a tip will be welcome but is not expected.
Safety
Singapore is known for being one of the safest, cleanest cities in the world. Foreigners are more likely to fall foul of the strict local laws than become a victim of crime themselves. If you are caught littering, spitting gum or smoking in an unauthorised public area, the fine will set you back up to $500 SGD. On a more serious note, penalties for drug offences and violent crimes are severe and the death penalty is still in force in Singapore. The crime rate may be low in Singapore, but that doesn't mean you should be complacent. Be sure to always keep your belongings close to you, particularly on public transport and in crowded spaces where pickpockets can strike.
Climate
Singapore has a hot and humid tropical climate. If you have never been to southeast Asia, get ready for a shock, particularly from the high humidity, which averages around 80% in September. The average daytime temperature high in September is 31 °C (89 °F) and the low is around 25 °C (77 °F). Tropical downpours are not uncommon in September, though they are more likely to occur during the day than at night when the trackside action is on. With its location next to the bay, it can actually get a little chilly trackside after the sun goes down, so while its a good idea to wear light and airy clothing, it's worth bringing an extra long-sleeve top. If you are prone to sweating a lot, take along a spare top for a quick change during the day/night.
Language
Singapore has four official languages – English, Malay, Mandarin and Tamil. Whilst the majority of Singaporeans are of Asian origin (75% Chinese), English is the language of business, government and schools. As a result, visitors to Singapore won't have any problems with getting around (all signs are in English) or dealing with locals, the vast majority of whom speak good English (with a Singaporean accent!)
Health
The health service in Singapore is world class. Most large hotels will have a doctor on call, just ask reception. Pharmacies can be found in most shopping centres and are generally open from 9am to 6pm.  As always, ensure you have adequate travel insurance in place for the duration of your stay in Singapore.
Need to Know
Singapore uses the same three-prong electricity sockets as the UK. If you are travelling from elsewhere, you will need to ensure you bring along the correct adaptor to charge your electrical items
The timezone in Singapore is GMT +8 hours.
Be aware that Singaporeans drive on the left. Exercise caution when crossing the road!
The tap water in Singapore is safe for human consumption.
Useful telephone numbers in Singapore: Police 999, Emergency/Ambulance/Fire 995
Your trackside guide to the Red Bull Ring for the Austrian Formula 1 Grand Prix. The next race is on July 7-9, 2017.
Tags: climate singapore grand prix, essential travel information singapore grand prix, health singapore grand prix, money singapore grand prix, need to know visiting singapore grand prix, safety singapore grand prix, travel basics singapore f1 grand prix, travel planning singapore grand prix, visa requirements singapore grand prix, weather in singapore for grand prix