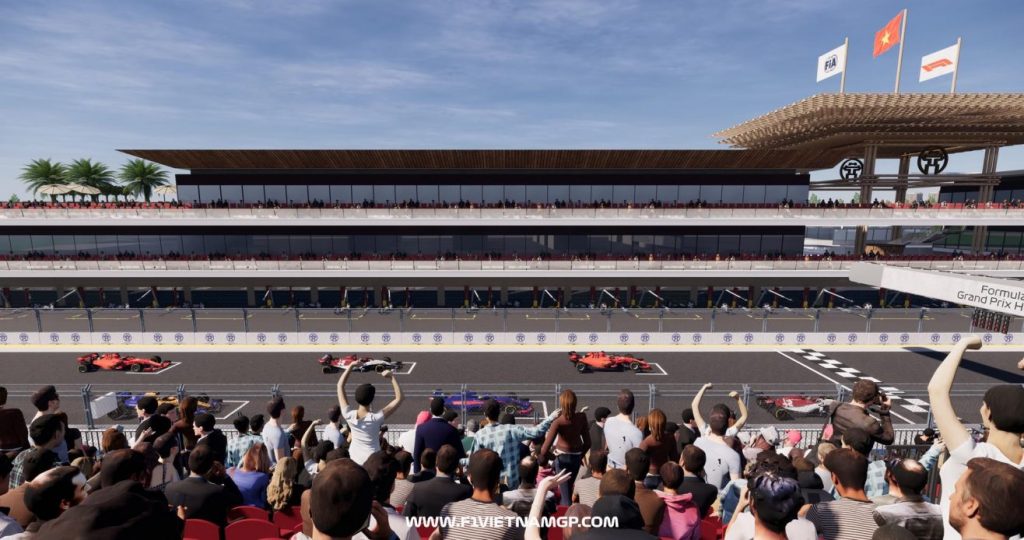 Your guide to buying tickets for the 2021 Vietnam Grand Prix in Hanoi on April 23-25, including the best grandstands and hospitality suites.
Please Note: The 2021 Vietnam Grand Prix has not yet been officially added to the 2021 Formula 1 calendar. This post will be updated when the race is confirmed and ticket sales begin.

The new Hanoi Street Circuit is located in the Nam Từ Liêm district of Hanoi. Measuring 5.565km and featuring 22 turns, the circuit is characterized by several long straights and hairpin turns – the latter should provide some of the best vantage points. Tickets are priced from a reasonable $75 USD for 3-day General Admission tickets through to $390 USD for Premium Grandstands. Although it's a brand new circuit, you do get what you pay for and the higher priced grandstands are likely to have much better views than the cheaper grandstands and General Admission areas.
Vietnam Grand Prix tickets: Need to Know
Single-day tickets are available in general admission and all grandstands on Friday, Saturday and Sunday.  Prices start from $30 for Friday tickets to General Admission through to $312 for Sunday tickets to Premium Grandstands (Starting Grid, Turn 1, Turn 2-3-4).
Children with a height under 1m will be given free entrance tickets when accompanied by relatives who buy at least two unreserved Grandstand tickets. Not applicable to any other ticket types or classes.
Tickets are transferable.
2021 Vietnam Grand Prix Ticket Categories
General Admission Tickets: the cheapest tickets provide circuit entry, but no reserved seat. With no natural elevation, the views are not expected to be great. You'll probably be looking at catch fencing as the cars pass you at speed on the straight. On the positive side, the organizers have indicated that big screen TVs will be available in all spectator areas, and you'll also be able to check out the F1 Fanzone and get access to trackside concerts and entertainment.
Grandstand Tickets: three types of grandstand tickets are available in Vietnam. The cheapest 10.5 grandstand offers unreserved seating, there are two mid-range "standard" grandstands at Turns 7-8 and 12, and three "premium" grandstands located on the start-finish straight, Turn 1 and Turns 2-3-4.  Of these, the grandstand wrapping around Turns 2-3-4 looks to be the pick of the bunch.
Hospitality Tickets: in addition to the Formula 1 Paddock Club, several mid-range hospitality options are offered in Hanoi, including the Diamond Suite at the top of the grandstand on Turns 2-3-4 and three locations for F1 Experiences Champions Club.