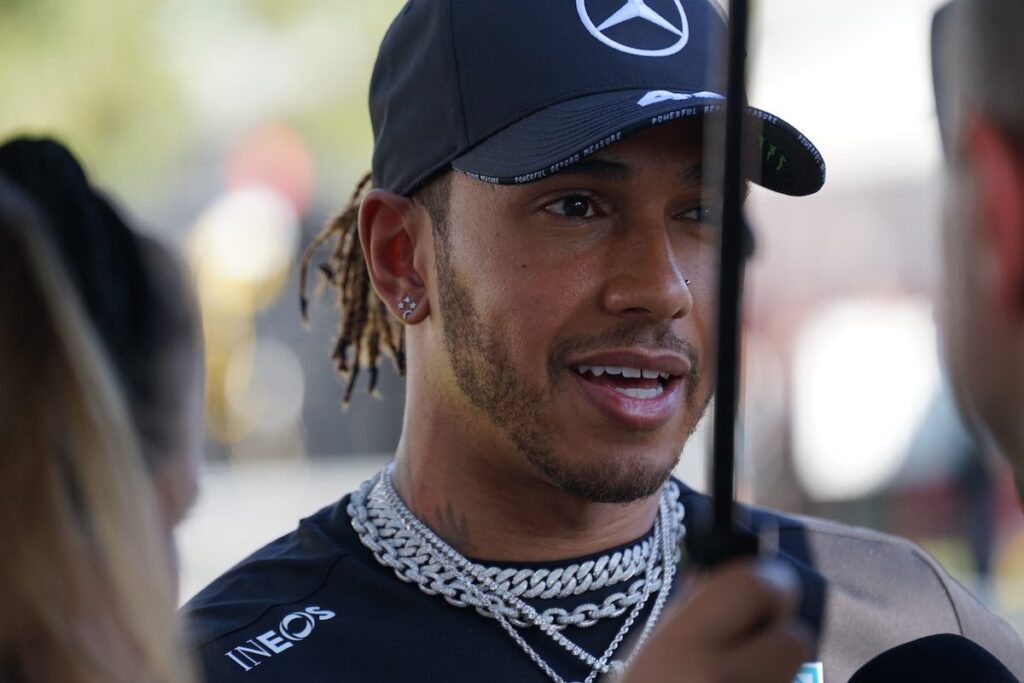 Lewis Hamilton recently became the youngest Formula 1 champion to receive a knighthood in the Queen's New Year Honours List. Who else from the world of Formula 1 has been recognized?

Károly Méhes

investigates.
The only driver to have won a title in a car bearing his name, Jack Brabham became the first Formula 1 knight in 1978. "I was only ever interested in beating Ferrari, not joining them," said Brabham of his career. And he did. By the time 'Black Jack' received an invitation to Buckingham Palace, the 3-time champion already 52 years old and retired. An interesting anecdote after the ceremony was that Brabham's car broke down in the Buckingham Palace car park. The starter motor was dead. Sir Jack dispensed with his top hat and tails, rolled up his shirt sleeves and got busy under the bonnet, with a politely impatient palace police officer leaning over his shoulder asking, "Will you be long sir?"
The next Formula 1 knight was Stirling Moss, who died last year. The most successful driver to never win the title, 16-time winner Moss was knighted by the Prince of Wales in 2000. "I have met the Prince before, and I received an OBE from the Queen in 1959 but I was still nervous today," the legendary driver said at the time. The Prince asked him if he was still racing. "I told him that I was, and he asked if my wife worried about me. I told him that she quite often comes with me!"
Only one year later, another F1 legend was named on the New Year Honours List. Jackie Stewart also received his knighthood from Prince Charles. The Royal, who had recently hurt his left eye while pruning a tree, joked that the Scotsman was very brave to let him touch his shoulder with a sword at the investiture. Stewart has long been a close friend of the Royal family. Fun fact. Stewart was voted sportsman of the year in 1971, the same year that Princess Anne was voted sportswoman of the year for her show jumping exploits.
Twenty years later, Lewis Hamilton has just become the fourth Formula 1 driver to become a knight, aged 35 and with seven world titles to his name. "Lewis is a true giant of our sport and his influence is huge both in and out of a car," said new Formula 1 CEO Stefano Domenicali. "What he has achieved is phenomenal with still more to come. All of us at F1 congratulate him on this well-deserved recognition of his achievements and look forward to seeing more of his brilliance in 2021." Mercedes team principal Toto Wolff backed up the Italian with his own tribute. "Lewis is one of the very greatest racing drivers of all time and the most successful British sportsperson of his era. The news that he is to receive a knighthood shows that he is now receiving the recognition he has earned during a career of unparalleled success in motorsport. The UK can be very proud to have a champion and ambassador of the calibre of Sir Lewis Hamilton."
Finally, we shouldn't forget that aside from the four drivers already mentioned, two other giants of Formula 1 have also been awarded knighthoods. Having already been made a CBE in 1986, Frank Williams was knighted in the 1999 New Year Honours List. At the time, Williams said: "I am surprised and very happy that I have received such an important honour. I am truly delighted that the team's achievements in Grand Prix racing have been recognised in this way". Frank Williams is also one of only a handful of non-Frenchmen to have been made a Chevalier of France's Legion d'honneur, accorded for his work with Renault engines. The co-founder of the Williams team and chief designer of the team's title winning cars, Patrick Head, was also knighted in 2015.