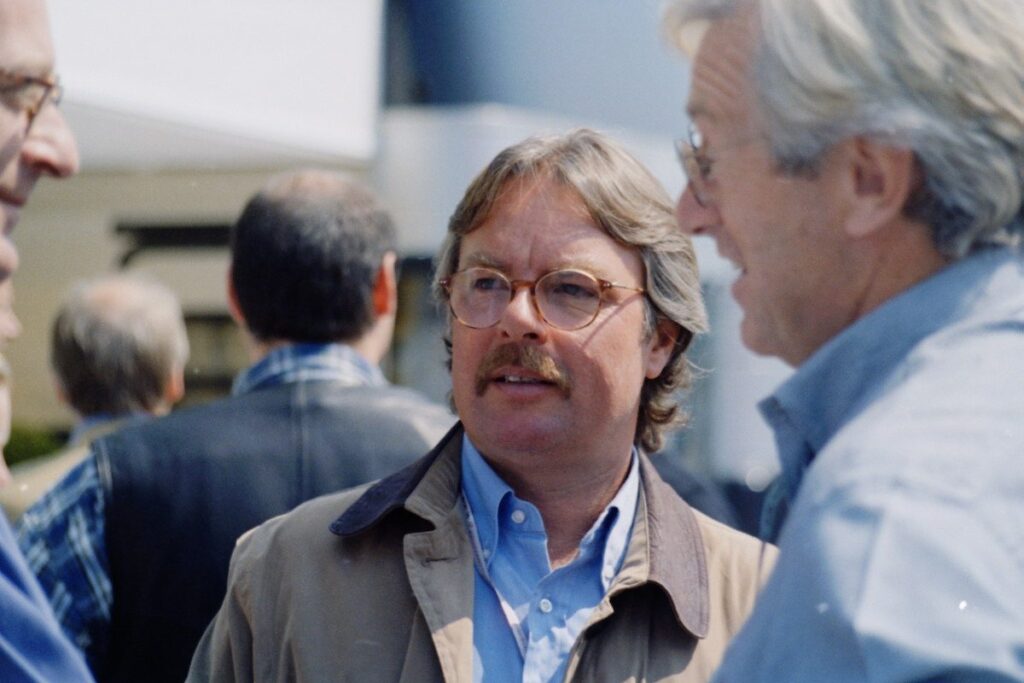 Known as much for their hard partying ways outside the cockpit as their heroics on the track, James Hunt and Keke Rosberg may not have achieved much in terms of wins, poles or fastest laps. But two of Formula 1's luckiest champions certainly left their mark. Károly Méhes compares the careers of the legendary drivers.
Before joining an established team, Hunt had just one F1 victory to his name. He'd won the 1975 Dutch Grand Prix with the privateer outfit run by Lord Hesketh, where he'd been driving since 1973. Similarly, Rosberg got the attention of the Paddock with victory for the underdog Theodore team at the 1978 International Trophy. The race may not have had Grand Prix status, but all the current teams were there, apart from Ferrari.
Despite his sensational win at Zandvoort, Hunt found himself in a difficult situation at the end of the 1975 season when Hesketh pulled out of Formula 1; the sport was simply too expensive, even for a Lord! Faced with the prospect of unemployment, Hunt received unlikely support from Emerson Fittipaldi. The double World Champion had decided to quit McLaren and join the Brazilian national team formed by his brother. Fittipaldi recommended Hunt and McLaren boss Teddy Mayer agreed to sign the wild Brit. Hunt grabbed his chance, qualifying his McLaren M23 on pole in his first race with the team in Brazil. The future looked bright but there was a fierce rival on the grid. Niki Lauda, Ferrari's reigning champion.
Rosberg's ascent to a top team was remarkably similar. The Finn raced at the back of the grid for Theodore, ATS, Wolf and Fittipaldi from 1978-81. (Out of a drive in 1979, Rosberg actually replaced Hunt at Wolf midway the season when the Brit retired.) Rosberg's chance with a topflight team didn't come until the end of 1981, when Williams' first champion, Alan Jones, called it a day unexpectedly. Frank Williams chose Rosberg to partner the veteran, Carlos Reutemann, for the 1982 season. Two races into the new season and the Argentinian had decided he'd had enough and promptly quit, elevating Rosberg to Number 1 driver status alongside new recruit Derek Daly.
Hunt's career would peak in 1976, his first with a top team. He proved fast and aggressive, and more than a match for Niki Lauda's Ferrari on his day. But his McLaren was also more fragile than the Ferrari, and Hunt also made his fair share of mistakes. Lauda led Hunt in the championship by 33 points to 6 at one stage – an even larger advantage in the days when a win was only awarded 9 points. Lauda was well on track to defending his title until the German Grand Prix on August 1. Lauda crashed heavily at the old Nürburgring and was lucky to escape with his life. He'd be out for the next 42 days…
Rosberg's rise to team leader at Williams in 1982 coincided with the first wave of the turbo era. Yet Williams were still running a normally aspirated Cosworth, down some 150hp on the turbo-powered Ferrari, Renault and Brabham teams. At least the Williams was reliable, and Rosberg was a regular point scorer. In comparison, the season turned into a nightmare for the leading turbo runners. Ferrari lost Gilles Villeneuve to a tragic accident in Belgium, Didier Pironi's career was over after a practice crash in Germany and new recruit Patrick Tambay had debilitating back pain. The Renaults were super quick but terrible unreliable. Eleven drivers stood on the top step of the podium in 1982 and no one had more than two wins. Rosberg only took one win at the Swiss GP…
Returning to 1976 and with Lauda in hospital recovering from serious burns, Hunt seized his opportunity. Lauda returned at Monza, but he was by no means his old self. Still, his lead was large enough to keep the championship open until the last race in the shadow of Mount Fuji in Japan. The story of the first Japanese Grand Prix is the stuff of legends. In torrential rain, Lauda gave up on the second lap. Hunt suffered a puncture but recovered to finish third and take the drivers' title by one point. Hunt drank a reported 29 cans of beer on the flight home from Japan to London. After becoming World Champion, Hunt competed for another two and a half seasons, claiming three wins in 1977 before slipping down to the midfield and finally quitting.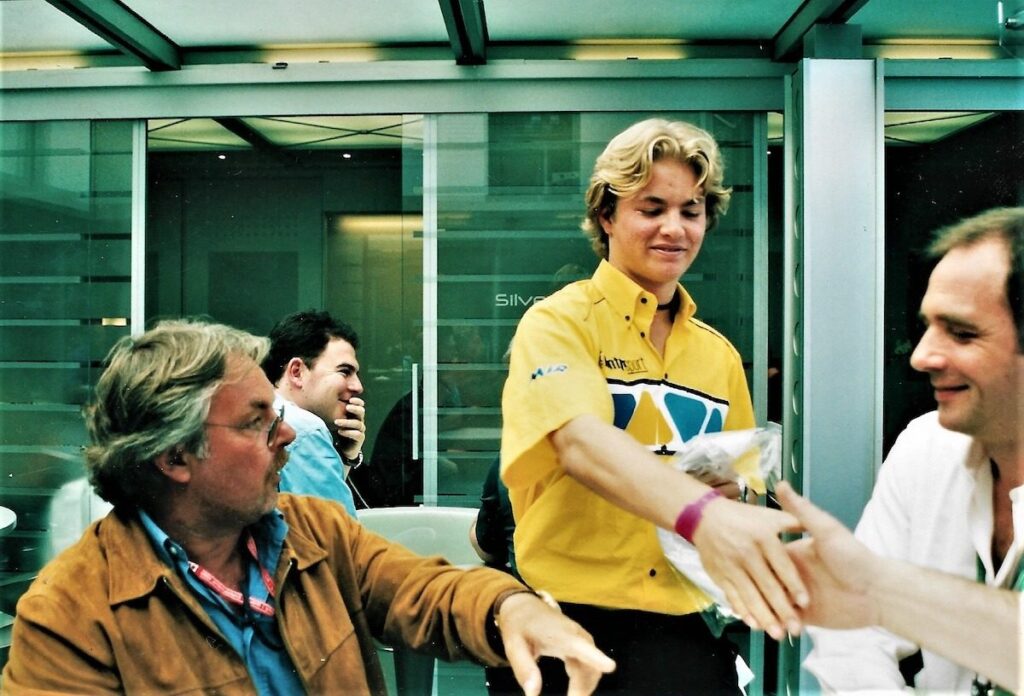 Rosberg clinched his own title six years later in the parking lot of the Caesers Palace Hotel in Las Vegas. The Finn had famously declared before the race that he would drink a bottle of vodka, whether he won the title or not! He finished fifth that day and only claimed 44 points during the whole season, but it was enough to win the title by 5 points from Pironi and Watson. Rosberg drove until the end of 1986, averaging one win per season. He won twice in 1985 but had no success in 1986, despite driving alongside that year's champion, Alain Prost. Aside from his first win at Dijon, Rosberg achieved all his Formula 1 victories on street circuits in Monaco, Dallas, Detroit and Adelaide.
Hunt became a BBC commentator alongside Murray Walker before his premature death in 1993, aged just 46. Keke was a frequent guest in the Paddock as his son climbed the motorsport ladder but maintained a lower profile during Nico's most successful years with Mercedes. He was there at Yas Marina to see his son win the title in 2016.