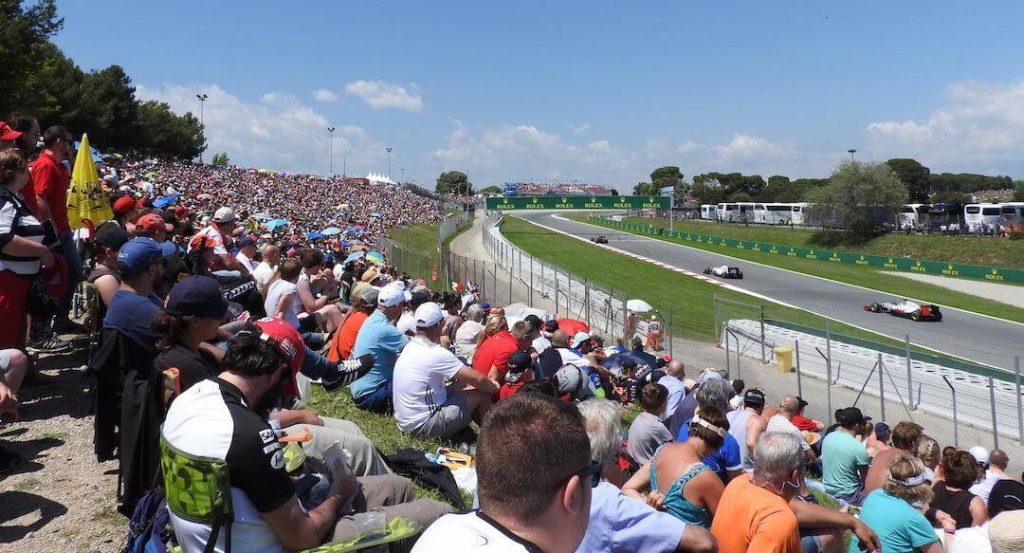 History, facts and background of the Spanish Formula 1 Grand Prix at the Circuit de Catalunya, outside Barcelona.
The Spanish Grand Prix, first contested over 100 years ago, is one of the oldest motor races in the world. Since 1967, it has retained a spot on the Formula 1 calendar at a variety of venues including Jarama, Jerez and since 1991, the Circuit de Barcelona-Catalunya outside Barcelona. Circuit de Barcelona-Catalunya is also regularly used for testing sessions in the F1 off-season. The current race contract is in place until 2019.
Multiple Winners
The Spanish F1 Grand Prix was a favourite of Michael Schumacher, who won the race six times in the late 1990s and early 2000s. Other multiple winners include Jackie Stewart, Mika Hakkinen, Nigel Mansell and Alain Prost, each with three wins apiece and from the current crop of F1 drivers, Kimi Raikkonen and local hero Fernando Alonso with two wins each. In 2012, the Spanish race produced an upset when Pastor Maldonado took pole position and went on to win Williams' first race in eight years. The last ten Spanish Grands Prix have been won by different drivers.
Did you know?
Max Verstappen became the youngest winner in F1 history (18 years 228 days) by winning the 2016 Spanish Grand Prix
Circuit de Catalunya Barcelona also hosts a round of the MotoGP championship. Known as the Catalan Grand Prix, the race was won four times between 2010-2015 by Spaniard Jorge Lorenzo
A second Spanish round in Valencia (known as the European Grand Prix) was held for five years between 2008-2012
Circuit de Barcelona-Catalunya Facts
Circuit Name (type)
Circuit de Barcelona-Catalunya (permanent)
Race first held
1991
Track Length
4.655km
Number of Turns
16
Race Distance
66 laps (307.104km)
Lap Record
1:21.670, Kimi Raikkonen (Ferrari, 2008)
2016 Results
1st Max Verstappen (Red Bull) 1:41:40.017
2nd Kimi Raikkonen (Ferrari) +0.616s
3rd Sebastian Vettel (Ferrari) +5.581s
Spectator Capacity
140 700
Your guide to buying tickets and watching the action at Circuit de Catalunya-Barcelona for the Spanish Formula 1 Grand Prix
Tags: circuit de barcelona catalunya, circuit de catalunya facts, spanish f1 grand prix facts, spanish grand prix history, travel guide spanish f1 grand prix