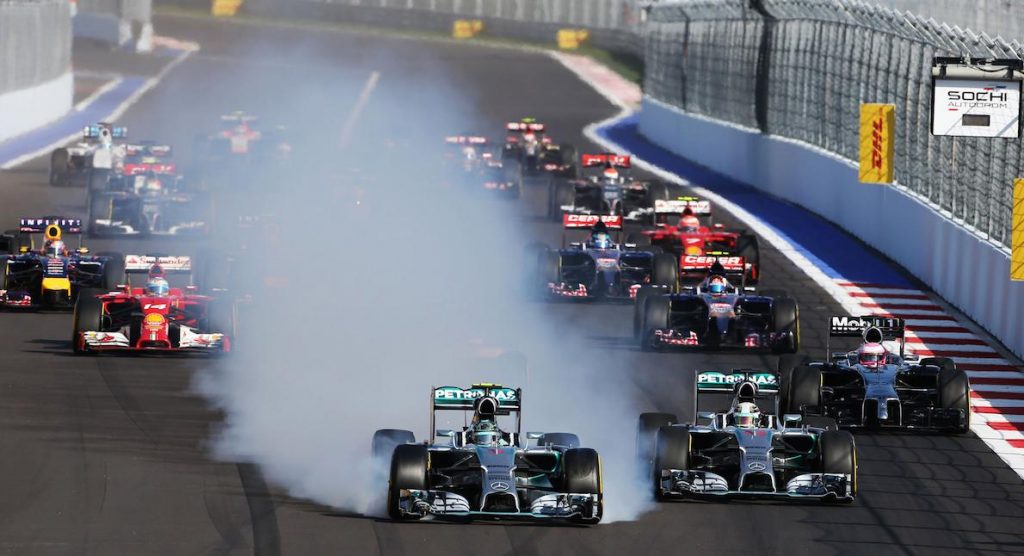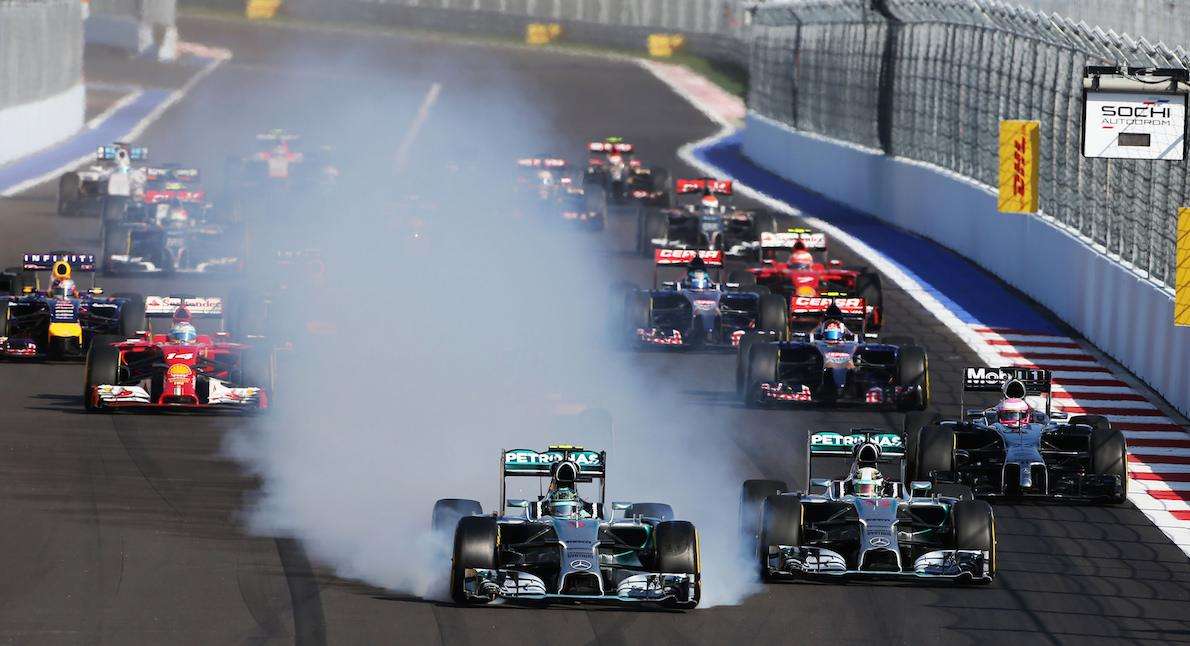 Learn about the history of the Russian Grand Prix, which has been held at the Sochi Autodrom since 2014. The fifth edition of the race is on September 28-30, 2018.
It's hard to believe that the upcoming Russian Grand Prix will be the fifth running of the event in the seaside city of Sochi, The race somehow still feels new still, even though it was over 30 years in the planning. Bernie Ecclestone had talks with Soviet leader Brezhnev about bringing F1 to the Russian capital after the 1980 Summer Olympics in Moscow. It would take another Russian Olympics – this time of the winter variety – to make the race a reality at the purpose-built Sochi Autodrom on October 12, 2014. The first race was held just eight months after Sochi staged the Winter Olympics and in the same Olympic Park precinct that hosted the indoor sports and opening/closing ceremonies.
The initial seven-year contract for the race was bankrolled by the national government, with strong support from Vladimir Putin. Last year, the promoter signed a 5-year contract extension which will see the race held until at least 2025. Sadly, the Hermann Tilke-designed Sochi Autodrom has not been popular among fans or drivers due to the lack of overtaking opportunities and subsequent processional races held to date. It was recently reported that the Sochi owners are evaluating changes to the track for 2019 and beyond to boost overtaking opportunities, with the smooth track surface a particular area of focus.
RUSSIAN GRAND PRIX: DID YOU KNOW?
Mercedes has won all four Russian Grands Prix to date. Lewis Hamilton has two wins, whilst and Nico Rosberg have each won once.
Russian driver Daniil Kvyat has taken part in all four races to date, with a best finish of 5th in 2015.
At 5.848km long, the Sochi circuit is the third longest on the current F1 calendar behind Spa Francorchamps and Silverstone. Around 30% of the circuit is used as public roads when racing is not taking place.
Sochi is one of eight cities to have hosted the Olympics and a Formula 1 Grand Prix; the others are Melbourne, Montreal, Barcelona and Mexico City (all current F1 cities), plus historic venues in Berlin (AVUS), Los Angeles (Long Beach), and Rio de Janeiro (Jacarepaqua).
Circuit Name
Sochi Autodrom
Race first held
2014
Track Length
5.848km (19 turns)
Race Distance
53 laps (309.732km)
Lap Record
1:39.094, Nico Rosberg (Mercedes, 2016)
2017 Results
1st Valtteri Bottas (Mercedes) 1:28:08.743
2nd Sebastian Vettel (Ferrari) +0.617
3rd Kimi Räikkönen (Ferrari) +11.000s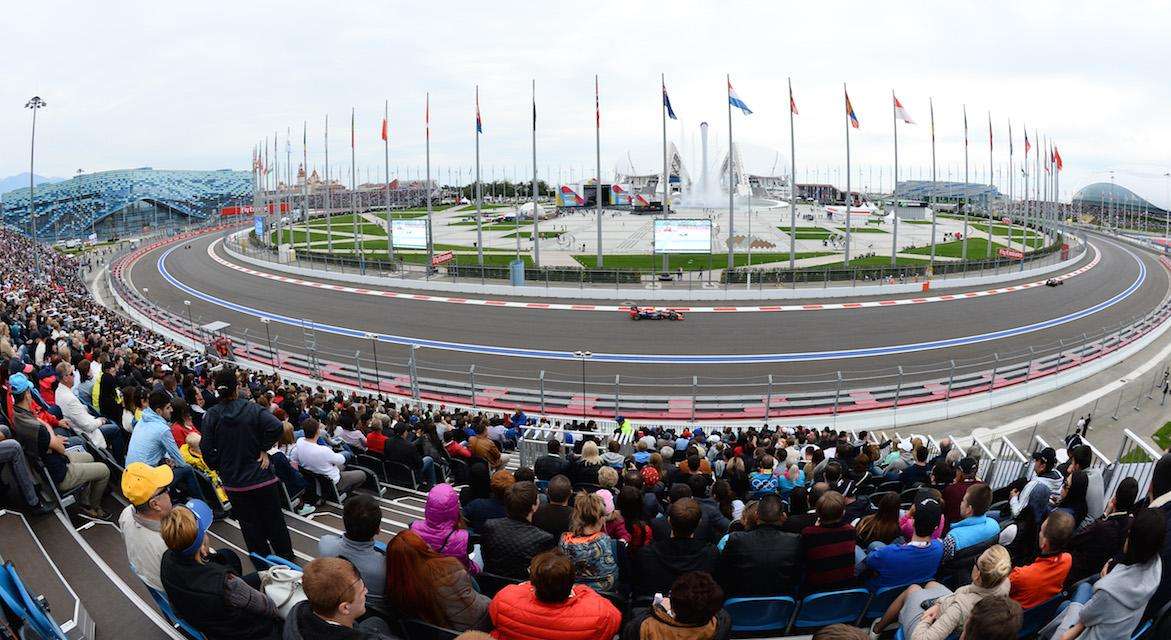 Test your knowledge of the Sochi Autodrom and the Russian Grand Prix.
Tags: did you know russian grand prix, facts russian grand prix, history russian grand prix, russian f1 race, russian grand prix, sochi autodrom, sochi f1 circuit