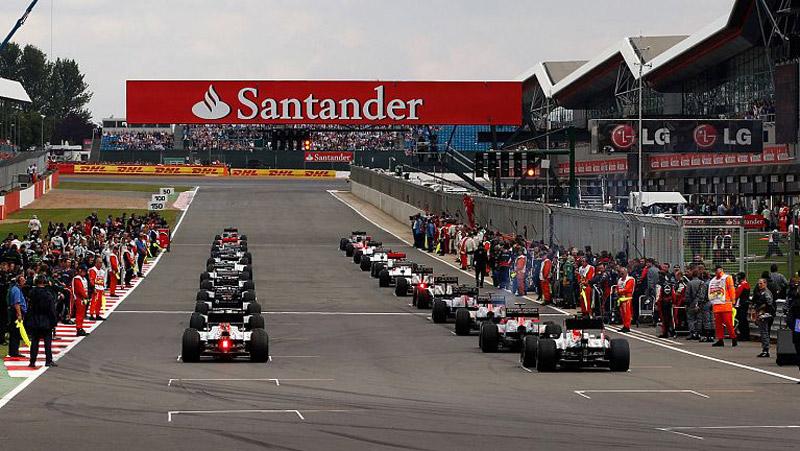 Silverstone, known as the "home of British motorsport," was part of the original World Championship in 1950 and has hosted the British Grand Prix more than 50 times. Silverstone will host the British Grand Prix for what could be the final time on 11-14 July, 2019.

Built on the site of a World War II airfield, Silverstone first hosted the British Grand Prix in 1948, a race which attracted a reported 100 000 spectators. Two years later in 1950, Silverstone was chosen as the venue for the first race on the inaugural Formula 1 World Championship and the track is one of only four Grands Prix from the first year of the World Championship to remain a part of today's F1 calendar (the others being Monaco, Spa and Monza). The layout of Silverstone has undergone significant changes over the years, mostly in a bid to reduce speed and increase safety.
After almost losing the rights to the British Grand Prix to rival Donington Park circuit in the late 2000s, the owners of Silverstone (the British Racing Drivers' Club, or BRDC) signed a new 17-year deal in 2010 which should have guaranteed Silverstone's place on the Formula 1 calendar until at least 2027. Unfortunately, the contract includes an 'escalator clause' that increases the hosting fee payable to the Formula 1 group each year, and the circuit has struggled to make a profit despite attracting the second highest attendances on the current calendar (almost 350,000 on race weekend in 2017.) A few days before the 2017 British GP, the BRDC activated a break clause in their contract with Formula 1. Unless Silverstone's owners can negotiate a better deal with Formula 1, the 2019 British Grand Prix will be the last.
Circuit Name
Silverstone
Race first held
1950
Track Length
5.891km (18 turns)
Race Distance
52 laps (306.291km)
Lap Record
1:30.621, Lewis Hamiton (Mercedes), 2017
2018 Result
1st Sebastian Vettel (Ferrari) 1:27:29.784
2nd Lewis Hamilton (Mercedes) +2.264s
3rd Kimi Raikkonen (Ferrari) +3.652s
The best things to do away from Silverstone this year. The British Grand Prix takes place on July 16-19, 2020.
Tags: 2019 british grand prix, british formula 1 grand prix, british grand prix, british grand prix at silverstone, home of british motorsport, silverstone circuit, silverstone circuit facts, silverstone circuit information, silverstone f1 track, silverstone grand prix circuit