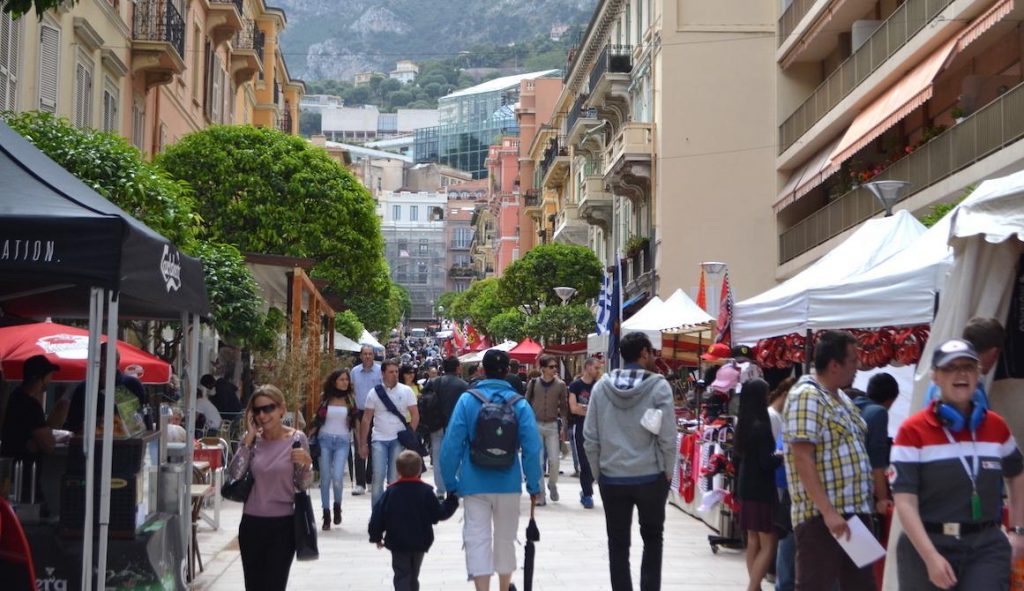 Your guide to off-track activities in Monaco, Nice and further afield, including ideas for extended holidays on the French Riviera. The 2021 Monaco Grand Prix takes place on May 20-23.
Make sure you devote some time to check out the sights of Monaco, especially after dark. Friday is a good time to do this, as the on-track action finishes in the early afternoon and the track is opened around 14:00. You can walk around the whole track if you like, with a walk around the two mile circuit taking up to two hours, depending on how much of the scenery you want to soak up and how many times you stop for photo opportunities! More information on what to do at the track can be found in our Trackside guide.
Best things to see & do in Monaco
The iconic Casino de Monte Carlo is a must visit. Open for gambling from 2pm; don't forget to bring your passport and to pack something smart to wear if you are visiting in the evening. Jackets are recommended for men, and no trainers are allowed. (Guided tours in the morning do not take place on race weekend).
La Rascasse is a lively club that's not as bankrupting as Jimmy'z, Black Legend or Moods (expect to pay at least €30 a drink if you find yourself in one of these bars.) With the party spilling out onto the racetrack itself on the Friday and Saturday nights, this is a fun place to grab a beer before heading off for some dinner and shuteye – or maybe a few more affordable beers – back in Nice.
No weekend in Monaco would be complete if you didn't make the trip up the hill to check out the Prince's Palace area of the principality, with exceptional views of the surrounding area. You can also take a tour of the state apartments. Other places to see in Monaco are detailed in the official Visit Monaco site.
Visiting Prince Rainier III's car collection
Prince Rainier III began collecting cars in the 1950s, and his now large and impressive collection is housed in its own museum, located on the Terrasses de Fontvieille, five minutes away from the railway station. The collection has been open to the public since 1993, and features over 100 cars, including Ferraris, Maseratis, Lamborghinis and Alfa Romeos. The museum also has cars which have competed in the iconic Monte Carlo Rally and the F1 Monaco Grand Prix. The museum is open every day from 10am to 5:30pm. Entry for adults is €8, and for children under 16 is €4. You can find more information about the collection here.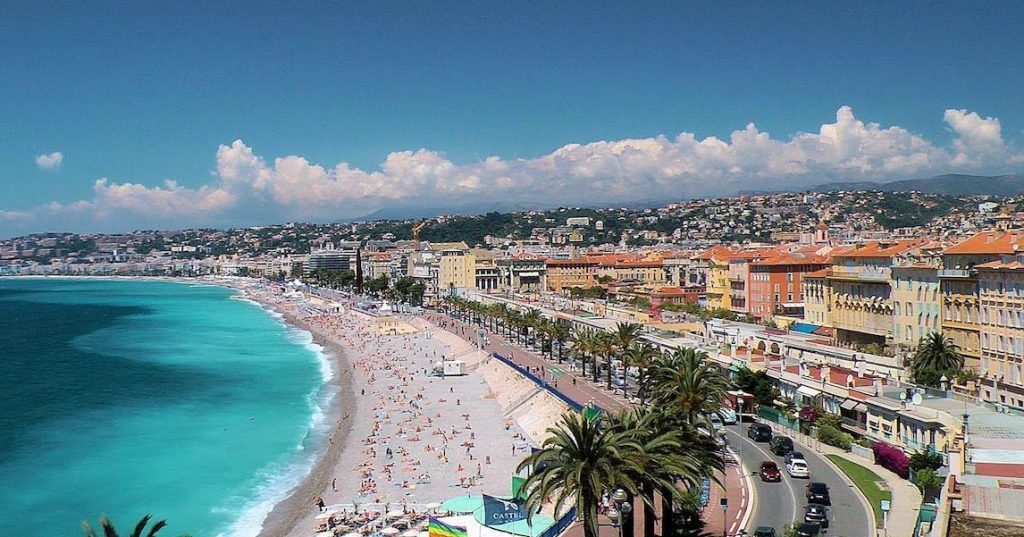 Things to do in Nice
Start with the Old Town; not the cheapest place to stay, but well worth a visit if you have time to spare in Nice. The Vieille Ville is all tiny winding streets and red tiled roofs, colourful architecture, food markets and cosy little cafes where you can sit and watch the world go by. Also great for an evening out, the Old Town has a host of superb restaurants.
Culture vultures will be more than satisfied with what Nice has to offer. From the impressive collection of modern masterpieces at Musée d'Art Moderne et d'Art Contemporain to the colorful impressionist works found at Galerie Jean Renoir and Musée Matisse, the artistic leaning in the galleries and museums of Nice is very much towards the modern. Musée National Message Biblique Marc Chagall is another must-see if you have a few spare days in Nice – a collection mainly focused around Chagall's religious pieces. And in direct contrast to the modern art on show in Nice's galleries is the profusion of churches and cathedrals worth checking out. Cathédrale Saint Nicolas is one of the best-known examples of Russian Orthodox building outside Russia itself, and Chapelle de la Miséricorde is a Baroque masterpiece – as is the tiny Eglise de l'Annonciation.
Nice Castle Hill
Grab your suncream and a bottle of water, and head up Castle Hill for breathtaking views over the city and beyond. It's a bit of a trek, but with plenty of benches en route, plus waterfalls, war memorials and a café for a well-earned rest at the top, it's well worth it. There's also a lift at the eastern end of the beach that will take you halfway up.
Nice Private Beaches
The end of May is a gorgeous time to be on the French Riviera. Nice's town beaches are shingly, but it's worth devoting at least one afternoon to a bit of cocktail-sipping and reading on the beach. Many have lockers and neat matting to guide you out for your dip in the sea, and the poshest of the lot is Plage Beau Rivage. For watersports, try Blue Beach.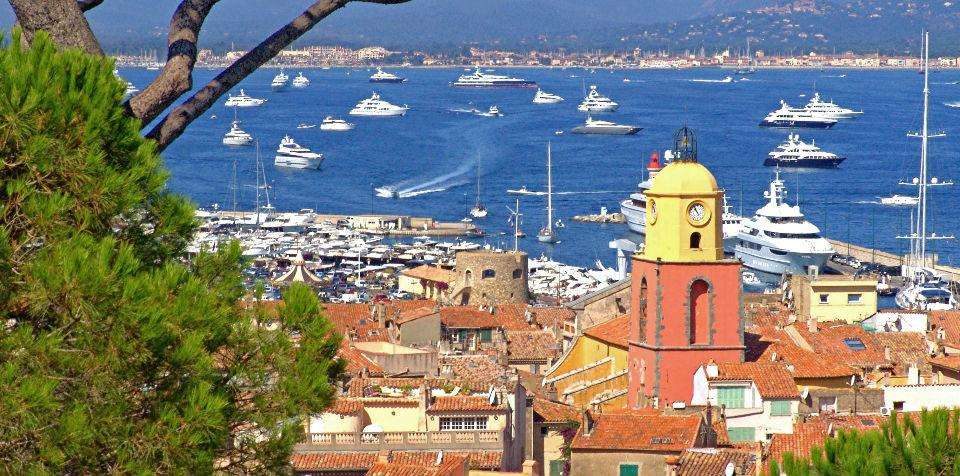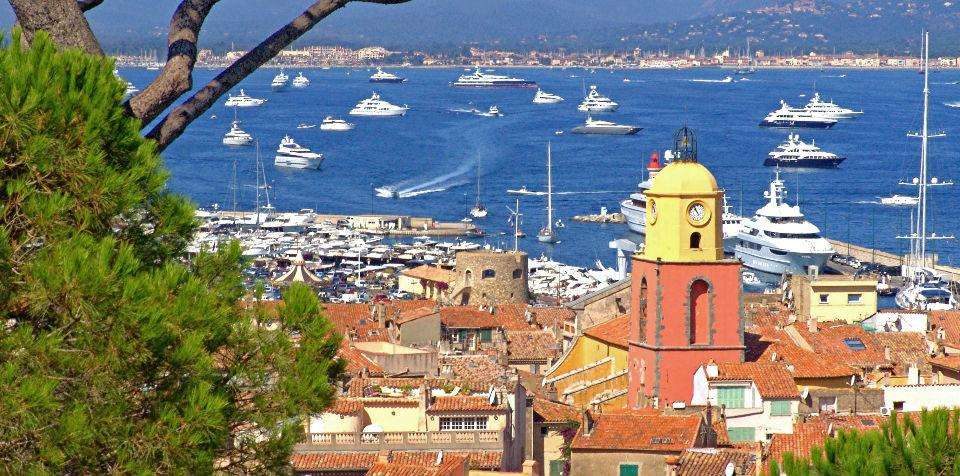 French Riviera holidays
Your grandstand tickets are booked and you're coming to the Monaco Grand Prix, so why not extend your trip a little and make it part of a proper summer holiday? Whether you simply stay on in Nice for a day or two at either end, or if you fancy renting an apartment in neighbouring Antibes, St Tropez or St Maxime, there are plenty of options for making the most of your trip. For something really special, there's always the opportunity to fly out to Barcelona for the Spanish Grand Prix (two weeks before Monaco), spend a leisurely ten days making your way up the coast to the French Riviera, before checking out the Monaco Grand Prix and flying home out of Nice. It's a short flight or a half day by road, with trains via pretty Marseille. Here's a run-down of our favorite places to stay near Monaco.
Saint Raphael
A great place for campers and families who like a big choice in beaches – though with plenty of hotels and rental apartments too – Saint Raphael is a stunning port town just 60km from Nice. Full of Belle Epoque architecture as well as some colourful Byzantine influence too, it's a simply stunning place to spend a few days with the mountains as a backdrop.
Cape D'Antibes
Stunning beaches, palm-fringed promenades and long balmy evenings await you in glamorous Antibes. It's also a great spot for art lovers and art collectors, with several impressive galleries and museums for both appreciating and purchasing art and sculpture. Pablo Picasso lived here and was deeply inspired by the striking colours of Antibes.
St Paul-de-Vence
A walled medieval village overlooking the Riviera, this well known artists' retreat is stunningly unspoilt – a real Provencal gem that's also picture-postcard pretty. Think mazes of cobbled streets and wide, lush gardens. St Paul-de-Vence is found 12km inland from the Cote d'Azur and well worth a stopover of a day or two.
Sanremo
A hop over the border in north western Italy, Sanremo is a chic harbour town with some wonderful shopping, good beaches, plenty of ice cream parlors and a big casino. Its train station links with all the major cities along the French Riviera, and is only 50 minutes from Monaco via the coastal motorway. Worth also considering as your base for the Monaco GP.
What are your recommendations for Monaco and the French Riviera? Leave a comment!