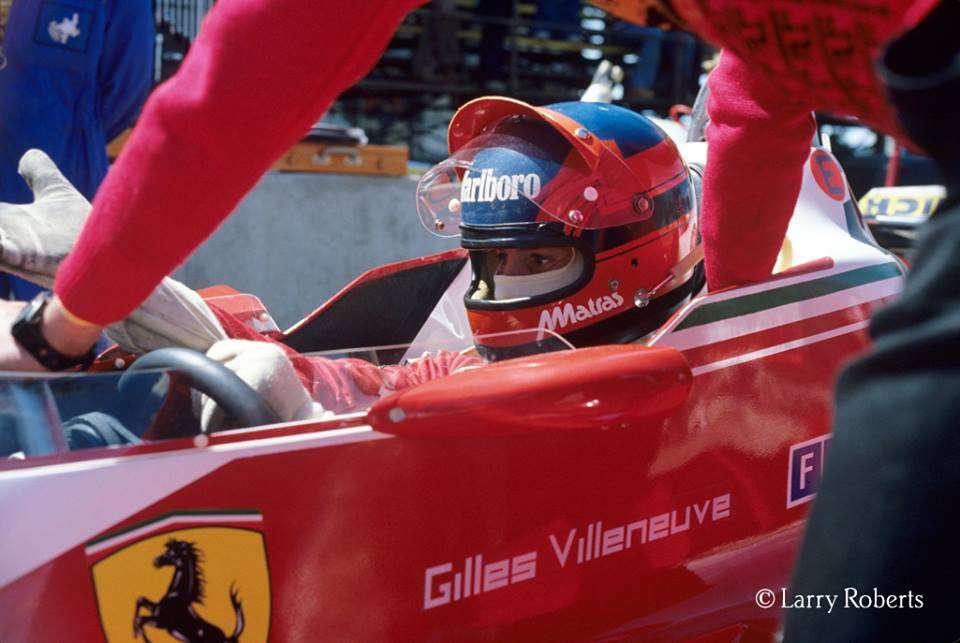 In our first historic trip report, Larry Roberts tells us about his maiden F1 experience working as a photographer at the 1978 US Grand Prix West on the streets of Long Beach, California.
All images © Larry Roberts. This article has been republished by Petrolicious: I Was There In 1978 When Formula 1 Thundered Around Long Beach
Sure, I had done 'press pass' photo shoots at other races before. But my first Formula One race at Long Beach in 1978 was of an entirely different magnitude. It was like jumping from Friday night Texas high school football to the Super Bowl! I had never really even been to Long Beach. I was working for a small motor racing magazine in West Los Angeles at the time and even though Long Beach had acquired the Queen Mary and the Spruce Goose, I hadn't traveled south on the 405 Freeway to check it out.
Not exactly Monaco West
The city was mostly an aging 'navy town' with older multi-story buildings. Downtown redevelopment was mostly evident in the Convention Center, which served as the garage and paddock for the Formula One cars. Some of the older 'hotels' were boarding houses, and there were a lot of cafés, bars, strip clubs and porn theaters – not exactly "Monaco West." But when dressed up for the race, Long Beach did have a special charm, with the harbor off to the west, palm trees, and the circuit itself, laid out by Dan Gurney.
In the pits
On Friday morning, the cars were towed out of the Convention Center up to the pit lane on Ocean Avenue. That was the moment it became real as I laid my eyes on those beautiful machines from McLaren, Lotus, Ligier, Brabham and Ferrari. Then I saw Mario Andretti, Jody Scheckter, Niki Lauda, James Hunt and Emerson Fittipaldi. The initial shock of heroes come to life caught me out at first. I was behind the Brabham pit wall when Lauda walked over and began pulling on his gloves, balaclava and helmet. I fired away with my widest-angle lens, no more than a couple of feet from him. As I moved on to another scene, I realized I had been so mesmerized that I hadn't opened up the aperture on the lens, and all of the shots would be too underexposed. Lesson learned.
A Beatle and a three-time world champion
I had to scout more than just the pit lane. Getting out on the track meant hiking sidewalks and crossing parking lots, now lined with chain-link fencing and bleachers. Ocean Avenue was elevated above the majority of the racing surface, and the connecting Pine and Linden streets were almost like San Francisco in their steepness. Working my way around, looking for locations to shoot the race, I ended up on the 'island' inside the first hairpin corner, which led onto the long Shoreline Drive straight. I began to shoot some panning shots of the cars in the braking zone. I ran out of film in one of my cameras, so I turned around to get into my gear bag for a fresh roll and standing right behind me were George Harrison and Jackie Stewart. I could have made a fool of myself, but kept my cool.
"The sounds of the F1 engines echoed between those old buildings, loud and beautiful."
The new kid in town
It was evident that the draw of racing on the streets of Long Beach was pulling in large crowds. There was even good numbers in the stands for the practice and qualifying sessions on Friday and Saturday. By the time race day rolled around, there was a buzz building about the 'new kid in town'. Ferrari's number 2 driver Gilles Villeneuve was fast making a name for himself as fearless and fast.
Getting the perfect shot
I positioned myself for the start at a location where I could catch the cars blasting off the Shoreline Drive start line, run just a few feet and be ready for the 'perfect shot' as the leaders came around the Indy Left turn, with full grandstands, campers lined up on the inside of the corner, and a Goodyear blimp in a photogenic blue sky filled with billowy white clouds.
Like a kid at Disneyland
The whole weekend was an unforgettable experience. For the record, Villeneuve led the race early but his Ferrari teammate Carlos Reutemann went on to win the race. I had the special assignment of covering the podium presentations. I was showered with a little Champagne, but got the shots, including Mario Andretti's second place trophy toppling off of the small platform. I still remember walking away feeling tired and satisfied, and wishing I could work Formula One full time!
Check out Larry Roberts Motorsports Photography on Facebook, where you can see more of Larry's images and also purchase prints. Got your own story to tell? Get in touch! We are always interested in trip reports, especially if you can also provide some good quality photos. Click here to read our 2016 US Grand Prix travel guide.