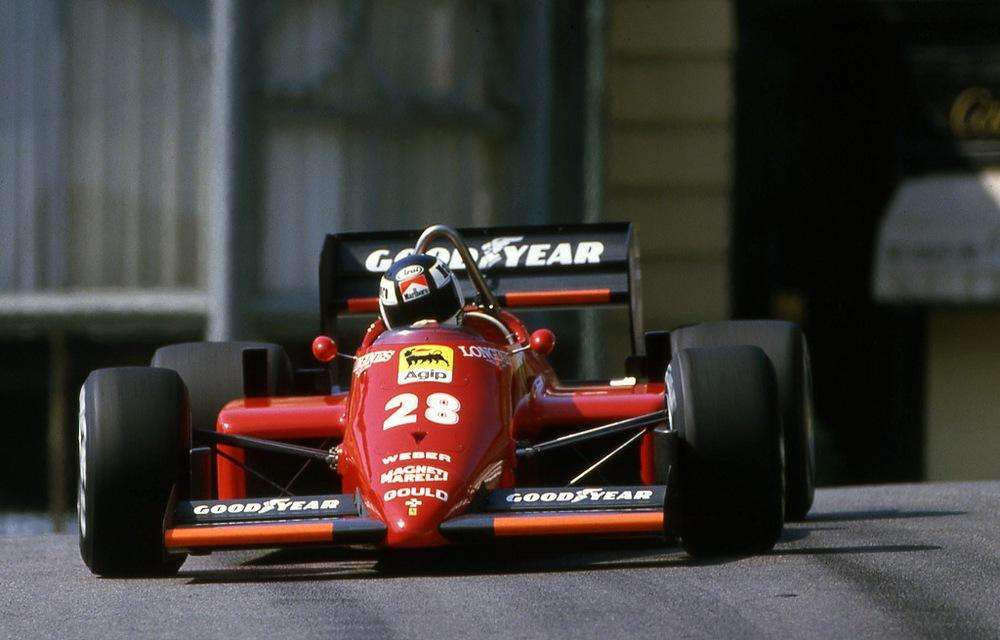 Ahead of his return for the 2016 Adelaide Motorsport Festival on November 19-20, we asked ex-F1 driver Stefan Johannson to tell us about his memories of the Australian Grand Prix in the city during the late 1980s.
Johannson answered the call from Adelaide Motorsport Festival organizer Tim Possingham, who has paired three Adelaide-era F1s with their original drivers for the Adelaide Motorsport Festival this year. Pierluigi Martini will also be driving the Minardi that he qualified third with at the 1989 Australian Grand Prix and Ivan Capelli will get behind the wheel of an Adrian Newey-designed Leyton House March from the same year.
Originally from Sweden, 60-year old Johannson has been living in LA for 13 years and remains actively involved in motorsport. He manages the racing career of Scott Dixon (who joined Johansson's Indy Lights team back in the late '90s and has gone on to win four Indy car titles) and is also the Sporting Director for Scuderia Corsa, the leading Ferrari team in North America. "We won the Sebring 12 hours, Le Mans 24 hours and the GTC category in IMSA this year, so it's been a pretty good season," he says.
Johannson made 79 F1 starts between 1980-1991, scoring 12 podiums for Ferrari, McLaren and Onyx. He drove in the Australian Grand Prix five times (1985-1989), with a best finish of third for Ferrari in 1986. At this year's Victoria Park Sprint, he will drive the same Ferrari 156/85 that he took to fifth place in the inaugural 1985 Australian Grand Prix.
What do you remember about the Australian Grand Prix in Adelaide?
It was my favorite race on the calendar without a doubt. I think everyone who raced at that time loved coming to Adelaide. The city really welcomed us and the enthusiasm from the local community and the fans was just amazing. The best memories were really just how nice and friendly all the people were. There were a few great restaurants we used to go to but I can't remember the names any more!
How do you feel about being reunited with the Ferrari 156/85? When was the last time you were behind the wheel of an F1 car?
It will be quite an emotional experience to drive the Ferrari 156/85 again. I will try to take it all in and enjoy the experience the best I can. I haven't driven an F1 car in anger since the early '90s. I've been behind the wheel of F1 cars here and there in recent years, but never really lent on them hard as you would in a race situation.
Your best result in Adelaide was third for Ferrari in 1986. This was the race in which Nigel Mansell had a tire blowout on the Brabham straight, costing him the World Championship. What do you remember about this race?
It ended up being a good race for us. We had some struggles in practice [Johannson qualified only twelfth] but got it together when it mattered. I remember seeing Nigel's car hurtling down the escape road.
After finishing on the podium just three races earlier (third in Portugal), you failed to pre-qualify your Onyx for 1989's waterlogged Australian Grand Prix. How hard was prequalifying in those days?
It was brutal! Every race was like going into a war at 8am for 30 minutes! Pretty much all the cars that had to pre-qualify were really good and often ended up in the top half of qualifying proper, so it was extremely hard to get in the top four. Any little mishap or traffic was enough to put you out of the top four, which is what happened to me on the last lap in Adelaide in 1989 when I caught traffic before going in to the last turn. Very frustrating.
You have been quoted as saying that Adelaide was "truly was the best event in the best era of Formula One." Can you elaborate?
I can't wait to return to Adelaide again. It has such good memories for me. I don't want to sound nostalgic, because I think every era has it's own good and bad, but I think the turbo cars of the '80s were some of the best we've ever seen in F1. Brutal power and very little grip made them very exciting to drive.
Stefan Johansson will be appearing on track in the Ferrari 156/85 at the Victoria Park Sprint on November 19-20 and will also drive a Ferrari 488 Spider in several stages of the Classic Adelaide Rally. Single day adult tickets for the Victoria Park Sprint are priced at $30 per day ($50 for both days). Tickets for children under 14 are just $5. Visit Adelaide Motorsport Festival for more information.