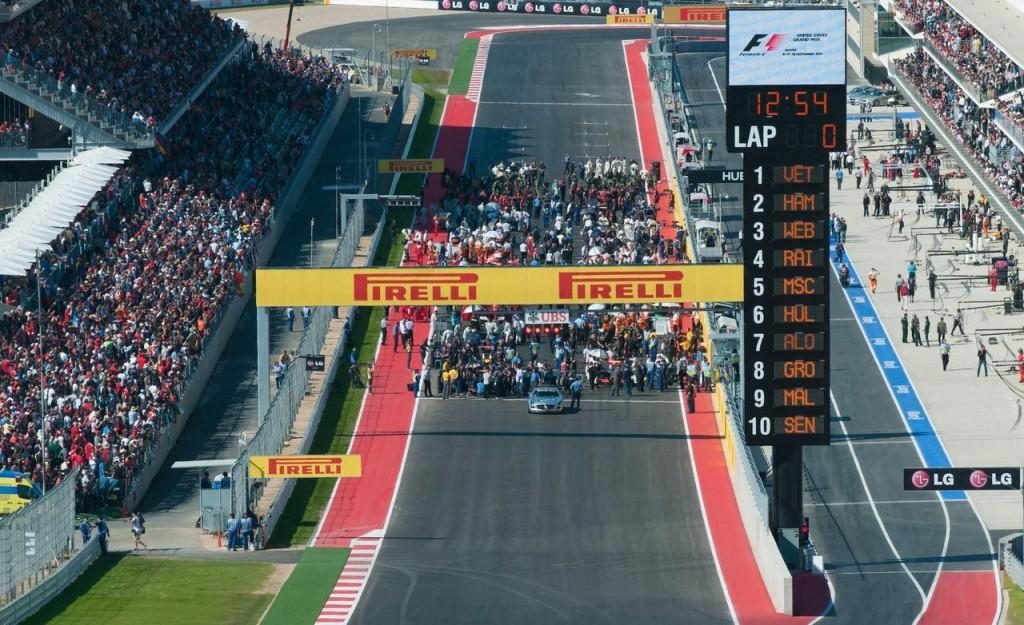 Formula 1 has announced a contract extension with Circuit of The Americas, securing the future of the United States Grand Prix in Austin until at least 2026.
Circuit of The Americas will continue to host the United States Grand Prix for the next five seasons following a contract extension with Formula 1. The circuit's contract to host the event came to an end in 2021 and, while there was little doubt that the United States Grand Prix would be on the 2022 calendar, the contract extension is welcome news.
Circuit of The Americas has hosted the United States Grand Prix in almost every season since 2012. The 2020 race was cancelled due to the coronavirus pandemic. 265,00 fans attended the inaugural race at the circuit in 2012, with that figure having grown over the past ten years. A record-breaking 400,000 fans attended the 2021 United States Grand Prix weekend.
Speaking about the new deal, F1 CEO Stefano Domenicali praised the promoters "dedication and enthusiasm" as the sport continues to grow in America:
"We are thrilled to be announcing the extension with the Circuit of the Americas ahead of the exciting new 2022 season. I want to thank the promoter for their ongoing dedication and enthusiasm for Formula 1 where together we are continuing to grow the excitement around our sport in the US following the huge success of Netflix, the work of ESPN, and the incredible season we had in 2021. Austin is a great city, and the track is a favourite for all the drivers, and we cannot wait to be back in October for more action and entertainment."
The 2022 United States Grand Prix will take place at Circuit of The Americas on October 21-23. Tickets for the race are expected to go on sale next month.
Two US races on the 2022 calendar
Formula 1's popularity has surged in America in recent years. The main driving factors behind this are more easily accessible coverage of the sport, plus the rise of Netflix series Drive to Survive, which has introduced F1 to a new audience.
Circuit of The Americas will not be the only American venue on the F1 calendar in 2022. The inaugural Miami Grand Prix is set to take place on May 6-8. The race will take place around the Hard Rock Stadium in the Miami Gardens district of the city. It's the first time since 1984 that two rounds in America will take place in a single season.
Las Vegas to host a Grand Prix in the near future?
There could be another American addition to the Formula 1 calendar in the near future. Recent rumours suggest the sport could be set to race in Las Vegas as early as 2023. The Las Vegas Grand Prix is expected to be a night race, held on the city's famous Strip.
Are you happy to see COTA's F1 deal extended? Leave a comment below!