Work out the cost of F1 tickets, accommodation and spending money for your trip to the 2021 Brazilian Grand Prix in São Paulo on November 5-7.
This post will be updated with current prices when tickets go on sale for the 2021 Brazilian Grand Prix.

It is possible to do a weekend at the Brazilian Grand Prix on a limited budget, but be wary; the costs can quickly add up for tourists in Brazil's largest city, especially if you decide to eat out at restaurants and take taxis instead of the metro.  Brazil uses the REAL currency (BRL); at current exchange rates, $1 USD = 4.01 BRL. The REAL has fallen against major international currencies over the past few years, making the trip cheaper for foreign visitors to the Brazilian Grand Prix.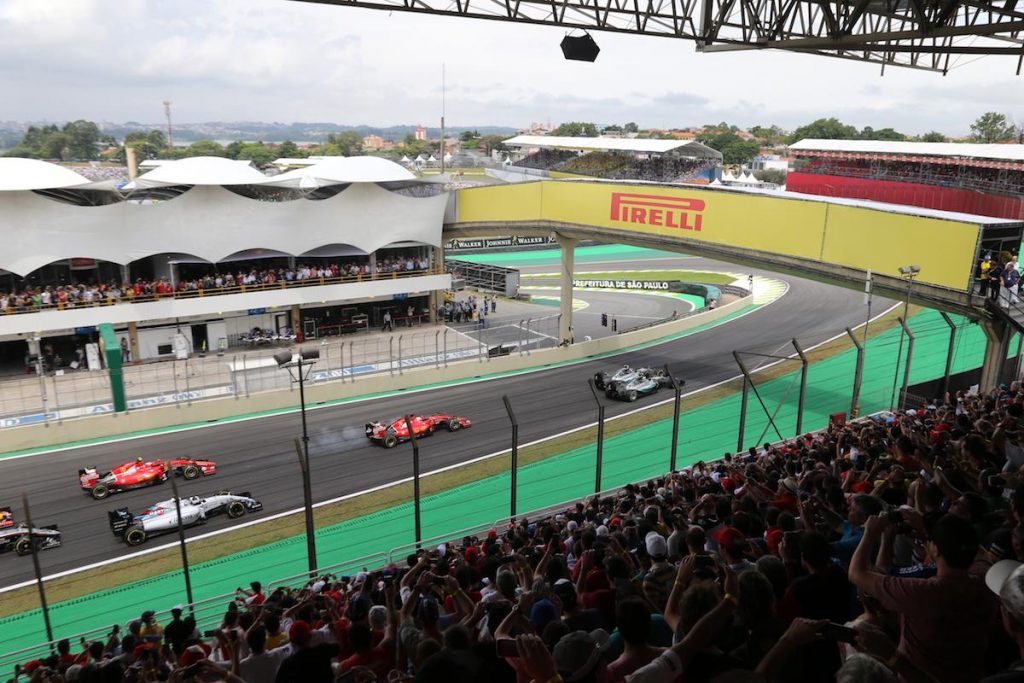 Average costs below are per person based on a stay of 3 nights in Sao Paulo with race tickets, accommodation and spending money. The prices do not include flights (or other travel costs) required to reach Sao Paulo or Brazil.
About our categories: Budget fans buy the cheapest race tickets (General Admission) and camp by the track or stay in a hostel. Mid-Range fans buy a grandstand ticket and stay in a 3-star hotel, whilst High-End fans buy a VIP or experience package and stay in a 4 or 5 star hotel.
Been to Interlagos? Leave a comment with your money-saving tips!