Work out the cost of a weekend at Yas Marina for the Abu Dhabi Grand Prix. The next race is on November 23-25, 2018.
Yas Marina is the new money, Middle Eastern version of Monaco and currently offers the most expensive tickets on the Formula 1 calendar. It's not good news for fans on a budget, with the fairly average Abu Dhabi hill (General Admission) tickets priced at $270 USD for the weekend and no such thing as hostels offering cheap dorm beds. Grandstand tickets are also expensive, but worth splashing out on if you want a better viewing experience at Yas Marina. At the higher end, the sky is the spending limit in terms of VIP tickets and fancy trackside hotels like the Yas Viceroy.
All images © F1Destinations & Tomasz Cwiklinski.

Average costs below are per person based on a stay of 3 nights in Abu Dhabi with race tickets, accommodation and spending money. The prices do not include flights (or other travel costs) required to reach the United Arab Emirates.
We will update this post when tickets for the 2018 Abu Dhabi Grand Prix go on sale; in the meantime, we've included 2017 ticket prices in our calculations.
About our categories: Budget fans buy the cheapest race tickets (General Admission) and camp by the track or stay in a hostel. Mid-Range fans buy a grandstand ticket and stay in a 3-star hotel, whilst High-End fans buy a VIP or experience package and stay in a 4 or 5 star hotel.
Been to Yas Marina? Leave a comment and help out your fellow fans!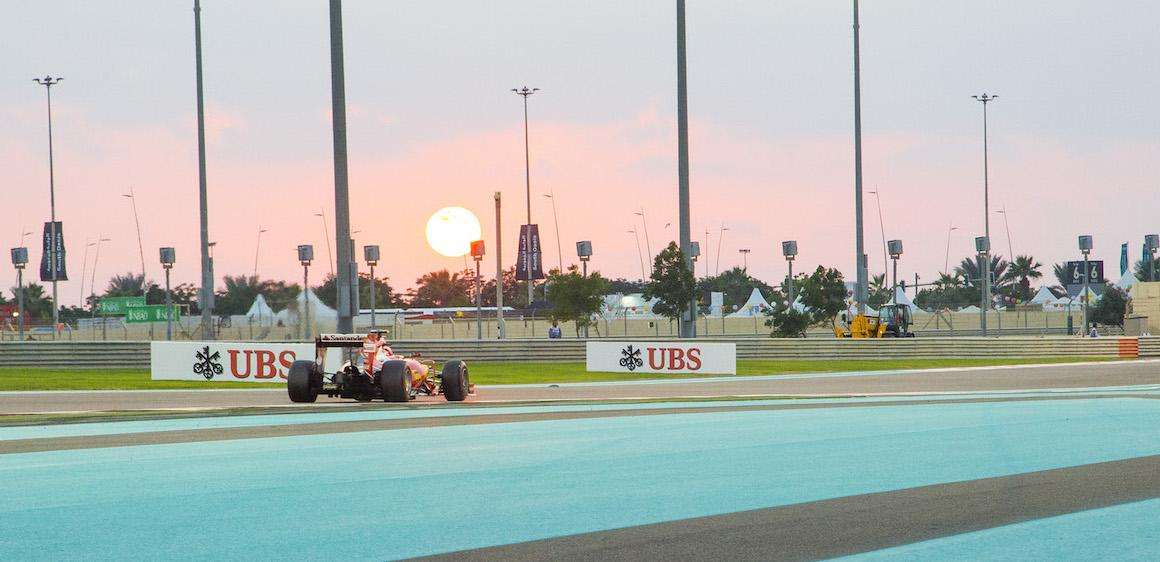 Your guide to buying tickets for the 2019 Abu Dhabi Formula 1 Grand Prix. Save 30% until May 31, 2019.
The best places to watch the action at Yas Marina on November 29 to December 1.
Tags: abu dhabi grand prix budget planner, abu dhabi grand prix cost, cost of f1 weekend at yas marina, cost of going to abu dhabi grand prix, f1 budget abu dhabi, how much abu dhabi grand prix, most expensive f1 race to attend