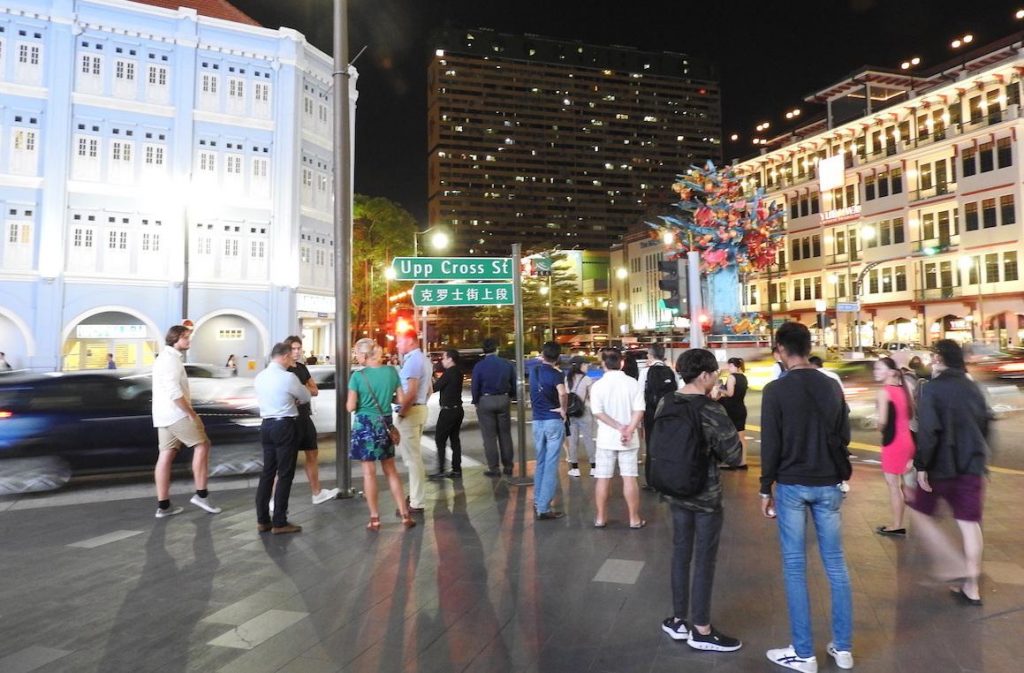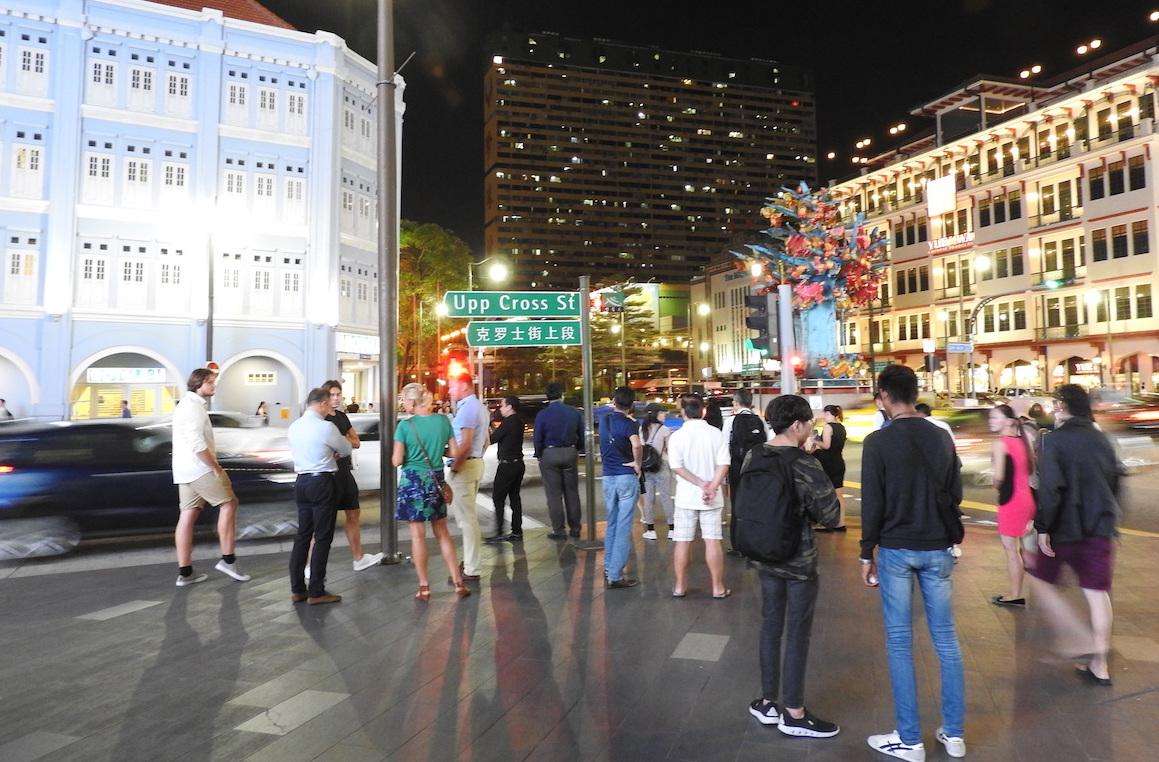 From buzzing hostels in Chinatown to luxury hotels in the heart of the action, here's the best places to stay for the 2022 Singapore Grand Prix.

The 2021 Singapore Grand Prix (scheduled for October 1-3) has been cancelled "due to ongoing safety and logistic concerns brought about by the COVID-19 pandemic." It's the second year in succession that the event will not take place. As the current race contract expires this year, the return of the Singapore Grand Prix in 2022 is dependent on the signing of a new contract with Formula 1. Read the statement from the organizers.

The 'F1 night race' is a major sporting event with an estimated 40 000 plus international visitors converging on the city for the weekend, so good rooms are at a premium and prices are high. Luckily, there are ways to avoid the high prices if you are willing to compromise on creature comforts and/or location. Booking well in advance also helps. We have chosen some of the best Singapore Grand Prix accommodation for F1 fans on all budgets (scroll down if you are looking for the cheaper options.)
Trackside hotels at Marina Bay
Many of Singapore's best hotels are located around the Marina Bay street circuit, literally a stone's throw from the action. If you are staying in the right room at one of these luxury hotels (which won't come cheap on Grand Prix weekend), you don't even have to buy race tickets as you will have a ring side view of the race from the comfort of your hotel room. Be sure to check with the hotel during reservation to be sure you will have a room (or even better, a balcony) with a view.
The Swissotel is perfectly located next to turn 9, with easy access to two MRT stations (City Hall and Esplanade.) Rooms on Grand Prix weekend are priced from $850 SGD per night.
Located on the inside of the circuit next to turn 6, the Pan Pacific Hotel is an excellent 5-star option. The huge rooms, priced from $855 SGD per night, offer great views of the circuit, Singapore Flyer and skyline.
Singapore's newest architectural landmark, the Marina Bay Sands Hotel and Casino is comprised of three towers connected by an incredible rooftop infinity pool. Some rooms have circuit views. From $980 SGD per night.
An iconic landmark, the Raffles Hotel is a grand reminder of Singapore's colonial past. It's also an incredible 5-star hotel and just a stone's throw from the Padang area of the circuit. Rooms from $1280 SGD per night.
The ultimate Grand Prix hotel experience. Located next to turns 19 and 20 and only a few minutes walk from the pits, it also hosts the weekend's most exclusive party, The Podium Lounge. Rooms are priced from $1700 SGD per night.
Get close to the action at the Mandarin Oriental, of the best five-star Grand Prix hotels in Singapore. The hotel is located in Zone 3 of the circuit near the popular Bay Grandstand (between turns 16/17 and 18/19). Rooms from $1800 SGD per night.
Singapore Mid-Range Hotels
Decent mid-range hotels abound in Singapore, though you will have to be ready for the possibility of windowless rooms in centrally located hotels (especially those in narrow "shophouse" buildings around Boat Quay and Chinatown.) Alternatively, you can look a little further from the city center for better value, but be sure to check your hotel is close to an MRT or bus station so you'll be able to easily get to the circuit. In 2019, we stayed at the Park Hotel Clarke Quay, within walking distance of the circuit for approximately $300 SGD per night. Recommended!

Close to Little India, the Parc Sovereign Hotel is close to two MRT lines (about 10 mins walk) and offers free WIFI and an outdoor rooftop swimming pool. Double or twin room from $150 SGD per night.
A good 4-star hotel close to Chinatown and above the Outram Park MRT station. The Marina Bay circuit is just 2.5km to the northeast. Standard double/twin room for $320 SGD per night.
A brand new chain hotel close to Clarke Quay (700m from the MRT station) and Chinatown and within walking distance of the circuit. Rooftop fitness center and swimming pool. Rooms from $330 SGD per night.
Singapore Budget Hotels
Budget hotels are concentrated in several areas throughout the city, including Chinatown, Little India and Geylang, the city's red light district. Be aware that many rooms in centrally located budget hotels are windowless, especially those in narrow historic "shophouse" buildings. The budget hotel market in Singapore is dominated by chains such as Fragrance (recently rebranded as "Ibis Budget") and Hotel 81. Don't expect luxury or great service – these are very basic hotels with tiny rooms and cheap prices.
Good location near Little India, two metro stations within a short walk. Also withing walking distance of the circuit. Rooftop swimming pool! Superior double/twin from $120 SGD per night
The location in Geylang may be a little seedy, but an MRT station is nearby for easy access to Changi airport and the circuit. Small, basic rooms are priced from $115 SGD per night.
Located in Little India, Hotel 81 Rochor is close to shopping and dining and a 10-minute walk from the Bugis MRT station. Standard double/twin room for $130 SGD per night.
Hostels & Capsule Hotels in Singapore
Singapore has a wide selection of good-quality hostels, many of which are located in Chinatown, within walking distance to the circuit and plenty of nightlife options. A little further away, Little India also has a good selection of cheaper hostels. Capsule hotels are a very Asian phenomenon, somewhere between a hostel and a hotel, offering guests a small private space.
Great location on Lavender Street in Chinatown, within walking distance of the circuit and popular nightlife areas. Single beds in air-conditioned dorms cost from $20 SGD per night; pods also available.
Part way between a hostel and a capsule hotel, the Adler (pictured above) is a new premium hostel. Dorms feature 'personal sleeping spaces' and cost approx $60 SGD per person per night including breakfast.
A new premium capsule hotel, The Pod is a little further from the track but close to the city's Arab Quarter. A capsule for one person costs from $65 SGD per night including breakfast.
Where is your favorite place to stay for the Singapore GP? Leave a comment!