Learn about the history of the Japanese Grand Prix at the Suzuka circuit. This year's race is on October 7-9, 2016.
The Japanese Grand Prix has been staged over 40 times, though only 31 races were part of the Formula 1 calendar. A record 12 championships have been decided in Japan, largely due to the race having a late-season calendar slot for much of its existence.
The first (non-championship) race was held on the Suzuka Circuit in 1963, shortly after the circuit had been built by Honda. Over the years, the race has been shared by Suzuka and the Fuji Circuit, owned by Toyota. It was in Fuji that Japan first hosted a round of the F1 world championship in 1976. The race was run under atrocious wet conditions, as depicted in the film Rush. James Hunt finished third and was crowned world champion over his title rival Niki Lauda, who refused to risk his life in the treacherous conditions.
The Suzuka circuit has been home to the Japanese Grand Prix for all but two years since 1987. It's unique 'figure of 8' layout, which includes the fearsome 130R corner, has been host to many memorable F1 moments during the past 28 years, including several controversial chapters in the great rivalry between Ayrton Senna and Alain Prost.
Jules Bianchi
The 2014 Japanese Grand Prix will be remembered for all the wrong reasons. A typhoon made landfall in Japan on race day and Suzuka was subjected to heavy rainfall, which resulted in an aborted start to the race. Near the end of the race and in poor light, Jules Bianchi's Marussia left the track under safety car conditions and collided with a tractor, which was removing Adrian Sutil's Sauber from the circuit. Bianchi suffered serious head injuries and after nine months in a coma, died in July, 2015. He was the first F1 fatality since Ayrton Senna in 1994.
Did you know?
> Michael Schumacher is the most successful driver in Japan, having recorded six victories between 1995-2004. Hot on his heels is Sebastian Vettel, who has already recorded 4 wins at Suzuka.
> Following Ayrton Senna's disqualification, Alessandro Nannini was declared the winner of the Japanese Grand Prix at Suzuka in 1989, his one and only F1 victory.
> Seventeen Japanese drivers have competed in Formula 1. The best result for a local driver on home soil was jointly recorded by Aguri Suzuki (3rd in 1990) and Kamui Kobayashi (pictured opposite, 3rd in 2012).
Japanese Grand Prix Facts
Circuit Name (type)
Suzuka Circuit (permanent)
Race first held (number of races held)
1987 (27)
Track Length
5.807km
Number of Turns
18
Race Distance
53 laps (307.573km)
Lap Record
1:31.540, Kimi Raikkonen (Ferrari, 2005)
2015 result
1st Lewis Hamilton (Mercedes) 1:28:06.508
2nd Nico Rosberg (Mercedes) + 18.964s
3rd Sebastian Vettel (Ferrari) + 20.850s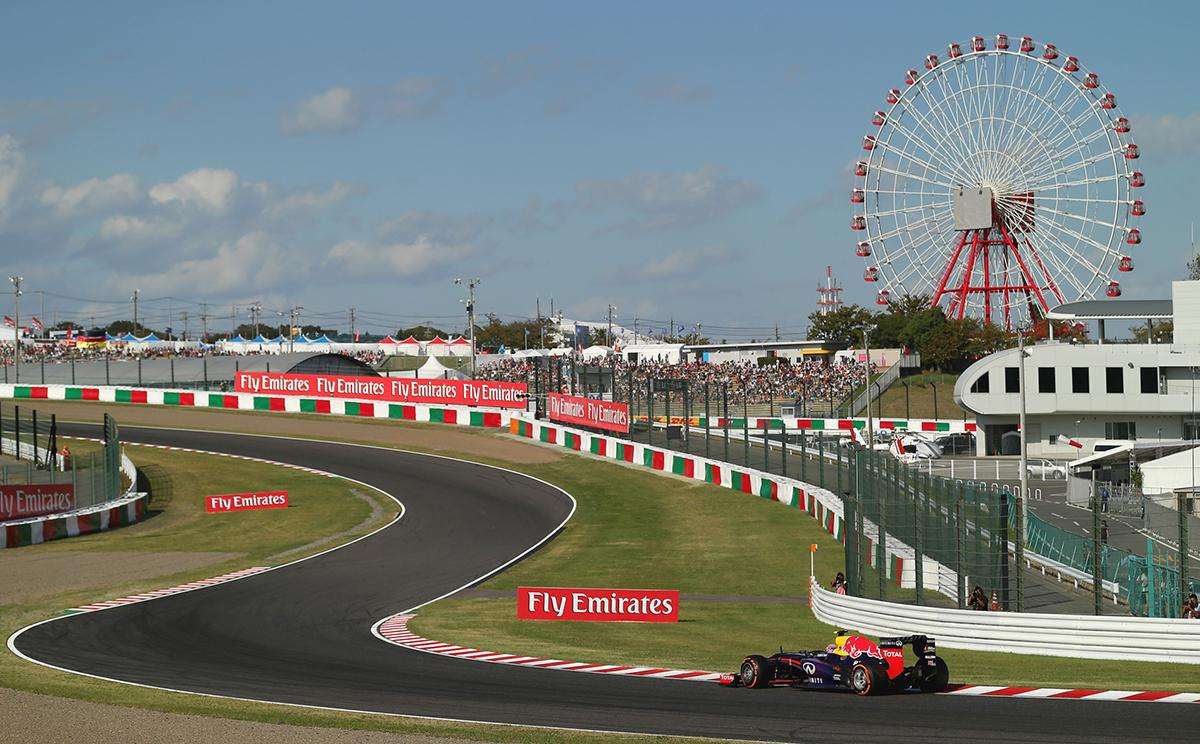 The best places to stay in Nagoya and Osaka for fans on all budgets attending the Japanese Grand Prix at the Suzuka Circuit.
Tags: did you know japanese grand prix, history japanese grand prix, japanese grand prix facts, suzuka f1 facts, suzuka grand prix facts