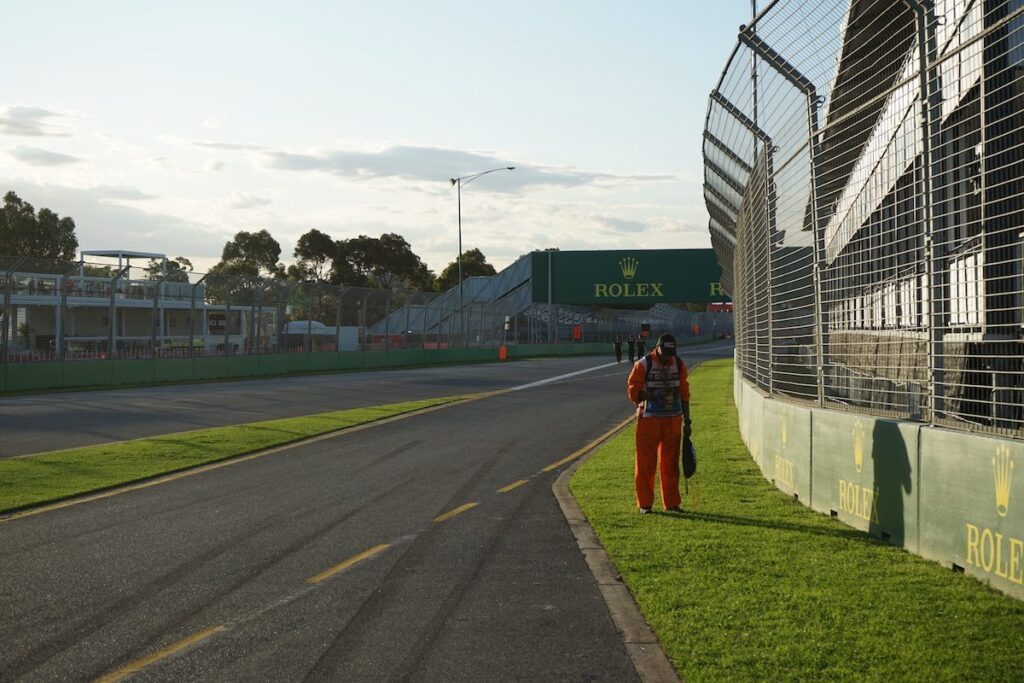 That's the big question as COVID-19 cases grow exponentially around the world, especially in Europe. The first four races of the 2020 season have been cancelled/postponed, and more races are in doubt. Here's the latest news.
First Four Races Cancelled/Postponed
Races in The Netherlands, Spain & Monaco under threat
Formula 1 and the FIA also stated on March 13 that it expected the 2020 F1 season to "begin … in Europe at the end of May but given the sharp increase in COVID-19 cases in Europe in recent days, this will be regularly reviewed." This statement throws the short-term future of the opening rounds of the European season into doubt, namely the Dutch Grand Prix on May 3, Spanish Grand Prix on May 10 and Monaco Grand Prix on May 24.
The exponential trajectory of the COVID-19 outbreak, especially in Europe, poses a big dilemma for Formula 1 – not to mention a potentially significant health (and economic) threat to the entire world. With major events and public gatherings being shut down in all corners of the globe and the situation still deteriorating in many countries, it seems inevitable that more races will be postponed in the near future.
When will the 2020 Formula 1 season begin?
If the COVID-19 situation stabilizes around the world in the next 4-8 weeks (and that's a big "if"), then Formula 1 will look to start the season in either late May or early June. Many have predicted that the season-opening race will be held in Baku on June 7, though current reports suggest that Azerbaijan has already begun cancelling visas for those planning to travel to the event. (The same visa issue affected scores of travelers booked for the inaugural Vietnam Grand Prix, even before the race was officially postponed.)
How many races will be held in 2020?
Were the season to get underway in early June, the calendar will shrink from the planned 22 races to at most 17 or 18. The summer break will be utilized and F1 may try to run a condensed 2-day programme at some race weekends but rescheduling all the postponed races will not be possible due to a host of issues surrounding logistics, weather and a simple lack of free weekends.
Which races will be cancelled, and which will be rescheduled?
Of the races already postponed/cancelled or in danger, the Australian Grand Prix is highly unlikely to be rescheduled for later in the year, mainly because the race is held in a public park and requires a huge infrastructure build. Spain, on a one-year race deal, is also expected to be cancelled outright. Monaco pays no sanctioning fee to Formula 1 so wouldn't represent a lost income, but F1 will not want to lose such a blue-ribbon event.
The priority for Formula 1 will be to reschedule the races in Vietnam and Holland. The Vietnam Grand Prix is a new event for 2020 and the Dutch Grand Prix is set to return to Circuit Zandvoort after a 35-year hiatus. A new date for the former may be available in September or October, while the latter could be rescheduled to July or August. Formula 1 also won't want to lose Bahrain (which pays a large hosting fee) or China (an important market for the sport) but finding new dates for these races will be more problematic in a condensed schedule.
What happens if you've bought tickets to a postponed or cancelled event?
Full ticket refunds are available for the Australian Grand Prix, provided you purchased from an official outlet. The same applies in Bahrain, Vietnam and China – though these races could yet find another date on the 2020 Formula 1 calendar. Refunds for air tickets and accommodation are more problematic and depend on individual airlines, hotels and booking providers. Many airlines are offering free alterations to itineraries or credit to be used on another flight in the next 12 months. Large booking platforms like Airbnb and Booking.com are also waiving cancellation fees for affected travelers in the short term.
Have your F1 travel plans been affected by the COVID-19 outbreak? Leave a comment below.