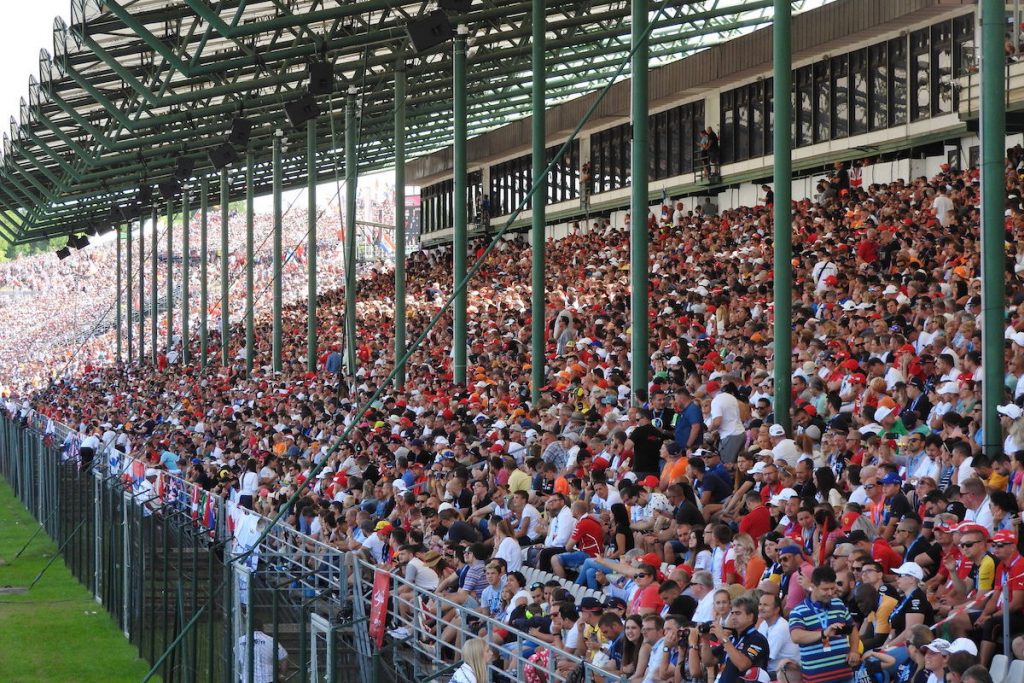 Start planning your trip to the 2021 Hungarian Grand Prix in Budapest with useful information about visas, local customs, money and language.
Please Note: The 2020 Hungarian Grand Prix on July 17-19 will be held behind closed doors and without spectators due to the coronavirus pandemic. This post will be updated with current travel information when dates are announced for the 2021 Hungarian Grand Prix. Images

©

F1Destinations.com.
Hungary is a land-locked republic in central Europe with a population of 10 million and a history dating back over 1000 years. Once a part of the powerful Austro-Hungarian Empire, the country lost much of its territory when attaining independence after the First World War and was then subject to a Communist leadership between 1947-1989. Hungary has been a member of the European Union since 2004. Capital Budapest, home to in excess of 3m inhabitants, is one of Europe's grandest and most beautiful cities. The city attracts over 4m tourists annually, making it the sixth most visited city in Europe.
Staying Safe in Budapest
On the whole, Budapest is a safe destination, but like any big city popular with tourists, you'll need to keep your wits about you as crime and scams do exist, particularly when a big event such as the Grand Prix is on. Pickpockets operate on public transport and around popular tourist attractions, so keep your belongings secure. Always book your taxi by phone and don't hail on the street. Scammers sometimes target tourists, particularly in the old town area, so be careful about making new friends, particularly if you have been drinking. The most famous Budapest scam – targeting men – involves a pretty girl introducing herself on the street and wanting to take you to a bar. Don't fall for this one! The bar will charge exorbitant rates for drinks and heavies will make sure your several-hundred Euro bill is settled.
Staying Healthy
Don't forget to sort out adequate travel insurance before you head to Hungary. The health service in Hungary is adequate, though still somewhat behind Western standards. If you do get sick, the best doctors can be found in private clinics and hospitals, but you will pay a lot more than at equivalent public facilities.
The Forint
The Hungarian currency is called the Forint (HUF), which remains pretty cheap when compared to most major currencies. ATMs are easy to find in Budapest and credit cards are widely accepted in shops and restaurants. Avoid money changers if possible; banks offer better rates. Tipping is expected in Hungary, but only if you are happy with the service.
Hungarian Language
The official language of Hungary is Hungarian (sometimes referred to as 'Magyar'), which is often cited as one of the most difficult languages in the world to learn. Luckily for tourists, a lot of Hungarians speak at least some English (German is also widely spoken), particularly younger people and those in the services industry. A phrase book (or translator on your smartphone) is a good idea however, and it never hurts to learn a few pleasantries; the locals will appreciate you making the effort!
Weather in Budapest
It's hot and dry in Budapest when the race is held in early August. Expect temperatures around 30°C (86°F) or above and plenty of sun. Budapest gets as much summer sun as many resorts on the Mediterranean sea, and the race weekend has only been rain affected a handful of times in over 30 years. Pack lots of light, comfortable clothing and don't forget a hat and sunglasses.
Been to Budapest? Share a comment with your travel tips!