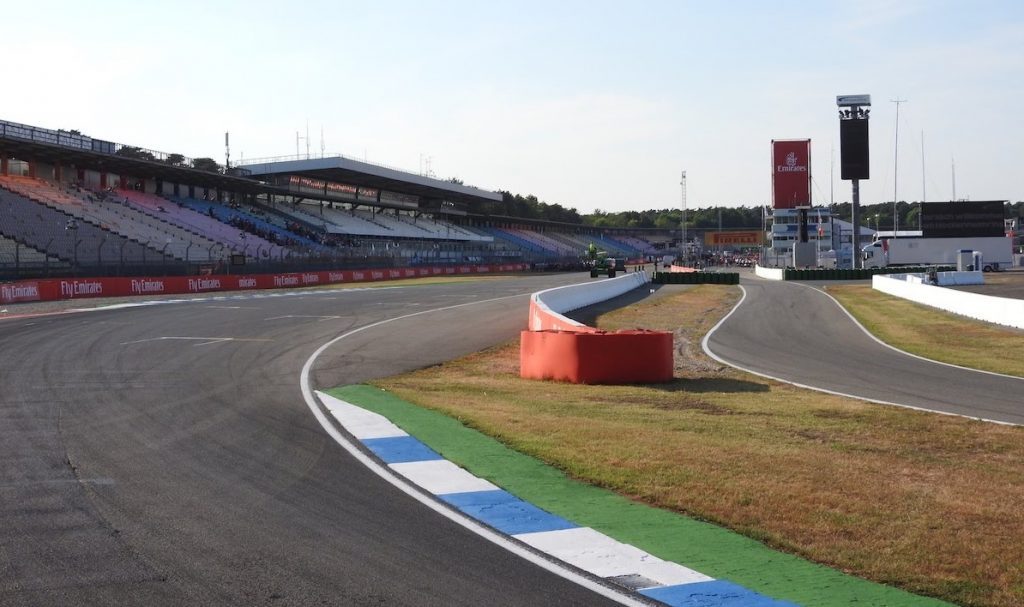 Start planning your trip to the Hockenheimring circuit for the German F1 Grand Prix in the beautiful Upper Rhine valley. The next race is on July 25-28, 2019.
Images

©

f1destinations.com.
The 2019 German Grand Prix will be staged at the historic Hockenheimring circuit, which takes its name from the nearby town of Hockenheim (population 21,000). The circuit is located in the Baden-Württemberg state, part of the Upper Rhine valley region that straddles Germany, France and Switzerland. Nearby cities include Mannheim (20km), Heidelberg (25km), Frankfurt (100km) and Stuttgart (130km).
As always, make sure you have adequate travel insurance in place for your trip, including a provision for emergency medical treatment. Should you fall ill, the quality of healthcare in Germany is very high. Ask your hotel to help organize a doctor's visit or visit the nearest pharmacy (Apotheke). Even the smallest towns will have a 24 hour pharmacy and English is widely spoken.
English is widely spoken in Germany, especially in larger cities and among young people. You may encounter some difficulties in Hockenheim or small towns nearby; learning a few German phrases and having a smartphone translation app at the ready will help and could also make you some new friends!
Click here
for some useful German phrases.
Germany is a very safe country for tourists, with very low rates of violent crime. Petty thefts and pick pocketing do occur however, especially in larger cities. Keep a close eye on your belongings in crowded situations, such as on public transport or at the track. Be careful with your alcohol consumption at the track, and steer clear of drunken fans looking to pick a fight!
The German Grand Prix is held at the height of the European summer. You can reasonably expect warm, sunny weather at the Hockenheimring. The average daily temperature range for July in Hockenheim is a maximum of 26°C (79°F) and a minimum of 16°C (61°F). Rainfall is not uncommon however, so pack a poncho or light rain jacket in addition to your hat and sunscreen.