Everything you need to know before planning a trip to the 2021 Bahrain Grand Prix on March 26-28. Visas, money & health advice.

The Kingdom of Bahrain is a collection of islands situated between Qatar and Saudi Arabia. Known for being one of the more liberal Muslim countries of the Gulf Cooperation Council (or GCC, made up of Kuwait, Oman, Qatar, Saudi Arabia and the United Arab Emirates), Bahrain offers tourists an exotic, Islamic experience with all the luxury trappings of a wealthy, petroleum-based economy. Bahrain's current population was close to 1.3m at the latest Census in 2010, though is believed to have grown to over 1.5m since then.
Bahrain Travel: Need to Know
Do I need a visa for Bahrain? The majority of tourists visiting Bahrain need a visa for their trip, except for citizens of the Gulf Cooperation Council (GCC). The good news, however, is that F1 fans holding valid race tickets are eligible for a FREE 14-day visa on arrival (VOA) in Bahrain. Look for the F1 lanes at immigration on arrival. In theory, you can also apply for this visa online, though the instructions provided are not so clear. There is more information available on the Bahrain eVisas site, as well as on the Bahrain International Airport site.
Time zone: Bahrain is GMT+3.
Tap water in Bahrain is not considered safe for human consumption; bottled water is readily available and cheap
You drive on the right-hand side of the road in Bahrain
In case of emergency, call 999 for Police/Fire/Ambulance
Bahrain uses type G power sockets, just like the UK/Ireland. If you are coming from continental Europe, the USA or Australia, you will need an adaptor 
Bahrain.com
Language & Culture
Arabic is Bahrain's official language, though English is a compulsory secondary language in schools and is spoken widely. Culturally, it is important to remember that this is an Islamic country and although modern and Westernized in many ways, respect must be shown to cultural practices. Visitors should make the effort to dress modestly when out and about in more traditionally Islamic areas, though it is acceptable to wear bikinis and shorts on beaches, in hotels and at beach clubs. Arrests have been made against people seen kissing in public, so avoid public displays of affection.
Staying Safe in Bahrain
Bahrain has low crime and is considered to be among the safest places in the world to visit as a tourist. Unfortunately, though, petty theft, robberies and burglaries do happen, so exercise caution as you would anywhere new. Bahrain has experienced terrorist activity in recent times, as well as violent protests. The 2011 Grand Prix in Bahrain was actually cancelled due to safety concerns over large government protests. Our advice is to exercise common sense, as with traveling anywhere: stay tuned to local news, remain alert in large crowds, and stay away from demonstrations.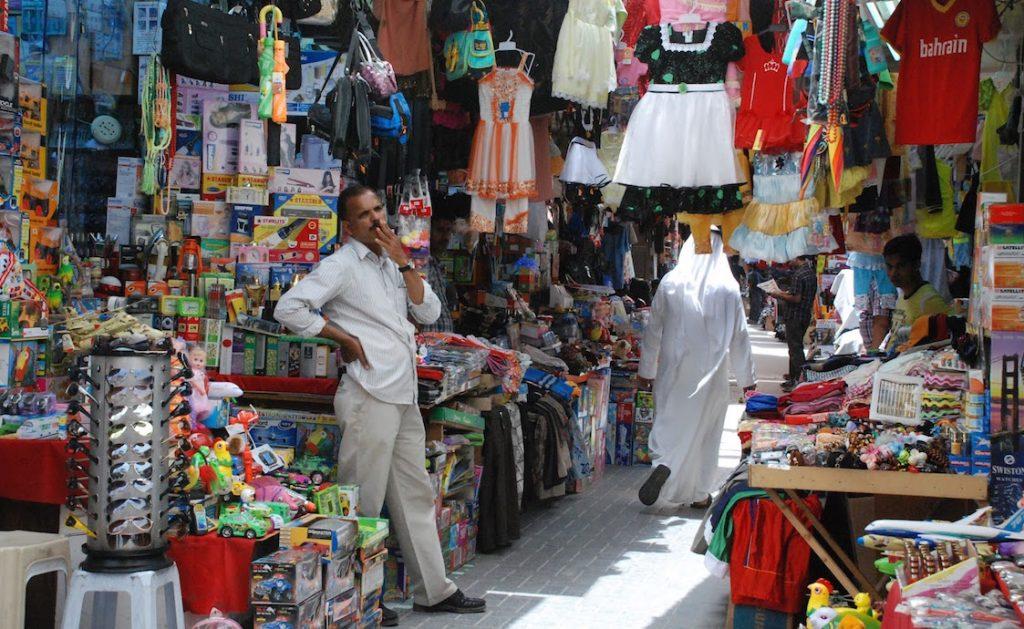 Money
The currency in Bahrain is the Bahraini Dinar (BHD) which is divided into 1000 Fils. The currency has appreciated against major international currencies recently, and as of October, 1 BHD is worth approximately $2.65 USD, £2.05 GBP and €2.38 EUR. The Dinar is pegged to the Saudi Riyal at a rate of 1:10, and if you're coming from Saudi you can spend Riyals in Bahrain almost anywhere at this rate.
Staying Healthy in Bahrain
Tap water in Bahrain is not suitable for drinking, but bottled water is widely available and cheap. Most large chain hotels have an on-call doctor available 24 hours a day, and there are several hospitals in Manama (Bahrain's capital city) where most F1 travellers stay, some 30 kilometers from the Bahrain International Circuit. Click here for a list of hospitals and clinics in Bahrain.
Bahrain Weather
Bahrain has a hot, arid climate, but March is a great time to visit as this tends to be just before things get unbearably hot. Expect temperatures to hover around 25°C (77°F) in March, before spiking up to 40°C (104°F) and sometimes 50°C (122°F) in July and August. Thankfully, all grandstands at the Bahrain Grand Prix are covered and the race itself takes place after dark when temperatures begin to fall. The average minimum temperature at night in March is around 18°C (64°F). It's highly unlikely to rain during your trip to Bahrain for the Grand Prix.
Have you visited Bahrain? Leave a comment below with your travel tips