Your trackside guide to Baku City Circuit for the 2021 Azerbaijan Grand Prix on June 4-6. On-track schedule, trackside attractions and post-race concerts.
05/03/2021 UPDATE: The 2021 Azerbaijan Grand Prix on June 4-6 will take place behind closed doors with no spectators in attendance. This guide will be updated for 2022 when more information is available.
This year marks the fourth race on the streets of Baku, Formula 1's newest destination. After an uneventful first year – when it was known as the European Grand Prix – the last two races have been modern classics. The organizers have also improved the fan experience year on year after some initial teething problems concerning the facilities and the voucher system for purchasing trackside food – luckily the latter system has been removed and you can now pay at the track with cash or credit/debit cards.
Taking a leaf out of Singapore and Abu Dhabi, Baku puts on some big-name concerts. Last year the concerts moved to the Crystal Hall, where Azerbaijan hosted the Eurovision song contest in 2012. This year, Sam Smith and Cardi B headline. Apart from F1, the only other on-track action at Baku City Circuit this year is Formula 2 – luckily, F1's main feeder series generally delivers close racing.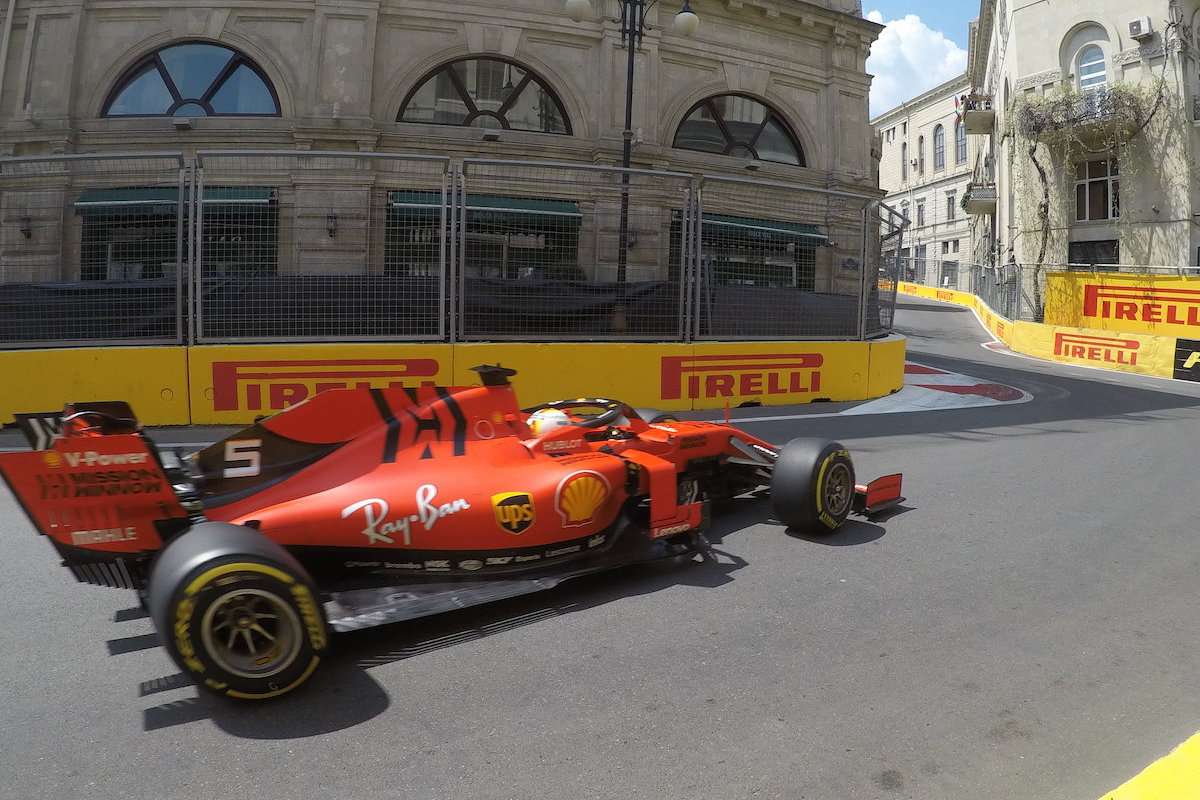 Azerbaijan Grand Prix Schedule
The schedule below is from 2019, though it will give you an idea of the on-track action in Baku.
Thursday
14:00: Gates Open

Time TBC: Pit Lane Walk for 4-day ticket holders (don't forget to bring your tickets to gain entrance
18:35-19:35: Pit Lane Walk & Drive the Track Tour (F1 Experiences guests only)
Saturday
10:00: Gates open

12:00-13:05: Formula 2 feature race (29 laps or 60 mins)
14:00-15:00: Formula 1 practice (FP3)
17:00-18:00: Formula 1 qualifying
Friday
10:00: Gates open
11:00-11:45: Formula 2 practice
13:00-14:30: Formula 1 practice (FP 1)
15:00-15:30: Formula 2 qualifying
17:00-18:30: Formula 1 practice (FP2)
Sunday
10:00: Gates open
13:10-14:00: Formula 2 sprint race (21 laps or 45 mins)
14:30-15:00: F1 drivers' track parade
16:10-18:10: Azerbaijan Formula 1 Grand Prix (51 laps or 120 mins)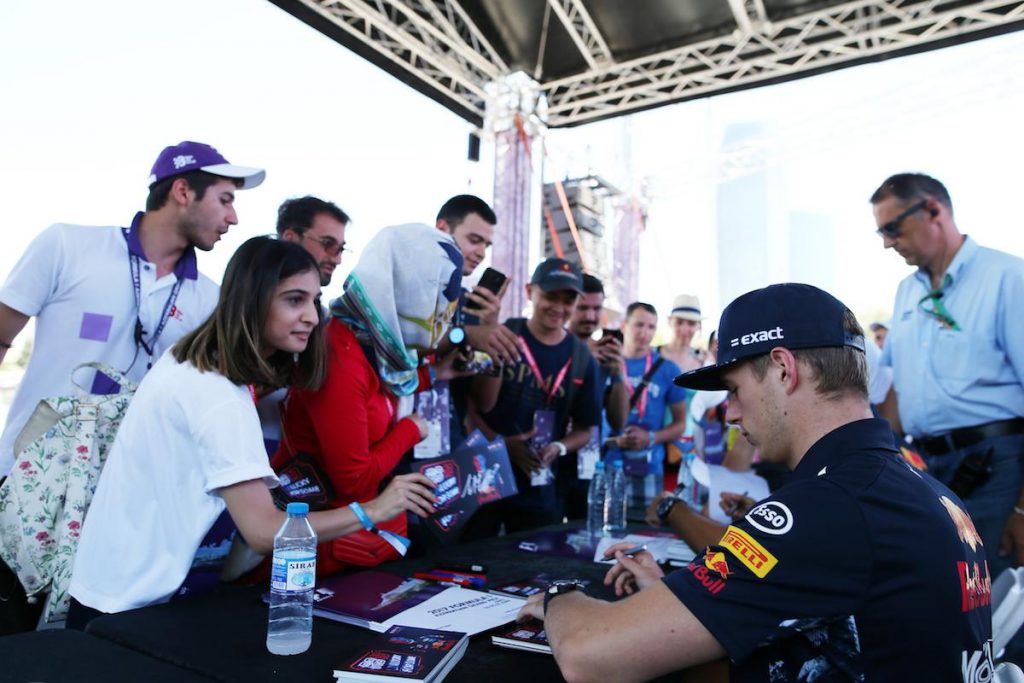 Autograph sessions with the F1 drivers
Autograph sessions are held with each team separately in Zone 1 from Friday to Sunday. The sessions for the top teams are on Saturday, and some sessions overlap. The sessions are short (20 mins) and you should get there early to be guaranteed your favorite driver's autograph, especially if he's from a top team. Last year, some fans complained that a few sessions were cut short, and they had to queue for a long time in the sun without any shade; take along a hat or umbrella if the forecast is for hot weather. The sessions are held on the F1 Village stage behind the main grandstand. Check the 2019 timings below.
Azerbaijan Grand Prix Concerts
No expense has been spared once again by the Baku organizers, who have signed Sam Smith (Saturday) and Cardi B (Sunday) as this year's headliners. The concerts are now held at Crystal Hall, the impressive indoor area along the foreshore from the circuit, which hosted the Eurovision song contest in 2012. Concerts are held three nights over the weekend (Friday, Saturday, Sunday). You can walk from the circuit to Crystal Hall along the Bulvar (foreshore boulevard) in about an hour, or take one of the free shuttle buses (or ferry) that the organizers are putting on.
Been to the Baku City Circuit? Comment below with your trackside tips!