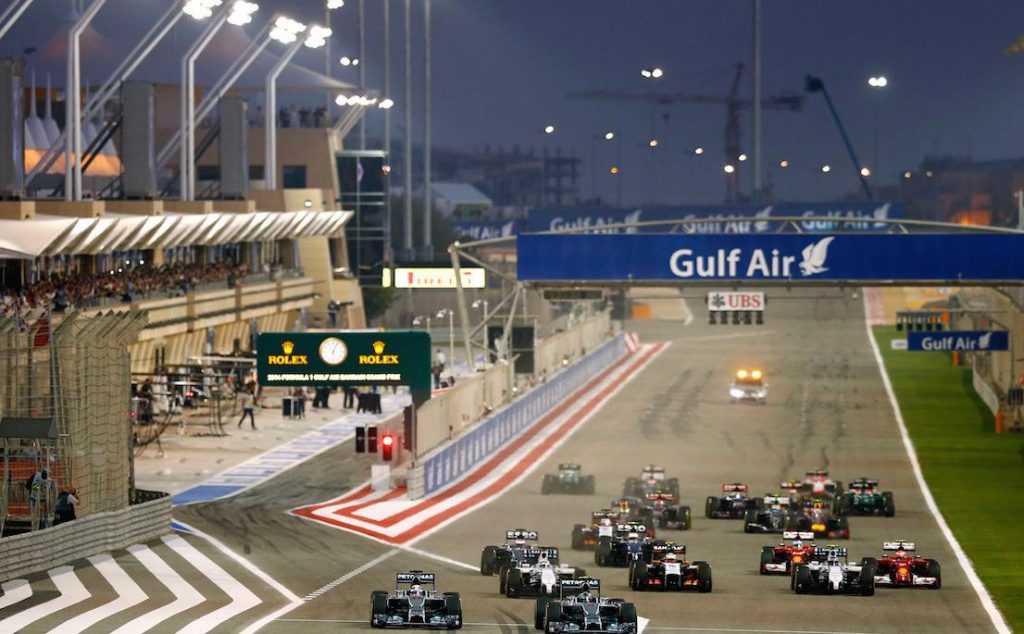 Where to watch the action at Bahrain International Circuit for the 2021 Bahrain Grand Prix on March 26-28, including the best grandstands and hospitality.
A limited number of tickets are now available for the 2021 Bahrain Grand Prix in the Main Grandstand and Turn 1 Grandstand. 3-Day Tickets in both grandstands are priced at 100 BHD (approx. €220 / $265 USD) and available from the circuit website.
Spectators can only attend the race if they can demonstrate that they are fully vaccinated against or recently recovered from (2 weeks have passed since date of infection) COVID-19 – proof needs to be provided via the BeAware Bahrain app.
Choosing where to sit at Sakhir is easier than at most circuits; there's just five different ticket types on offer (only two in 2021). Prices are affordable, especially when you purchase during the early-bird discount period. All grandstands are covered, but this is less of a factor now that most of the action in Bahrain happens at night, when temperatures are cooler.
Bahrain Grand Prix Grandstands

As at most circuits, tickets in the Main Grandstand opposite the pits are the most expensive on offer at Sakhir. These are great for pits action, pre-race build up, the start and finish, but you won't see much in the way of passing or other on-track action. The next most expensive tickets are in the Oasis (Batelco) Complex; these are our pick for the best Bahrain tickets. The only viewing area inside the circuit is located on the other side of the F1 paddock (behind the pits) and offers great views of turns 7-10. With lots of unobstructed views, Oasis is also best for amateur F1 photographers.
If you are after views of the action in the opening corners, we would actually go for the cheaper University Complex over the Turn 1 Grandstand, mainly because you get a view of the front of the cars rather than the rear of the cars. University – which is comprised of three grandstands –  is definitely the best choice for fans on a budget; the best spot to sit is at the top of University 2. Finally, the Victory Complex is another good budget option with two grandstands (each with their own big screen) located on the final few corners of the circuit. Victory 1 is better for turns 11-12, whilst Victory 2 offers views of the final corner.
Have you been to Sakhir? Leave a comment below and help your fellow fans.