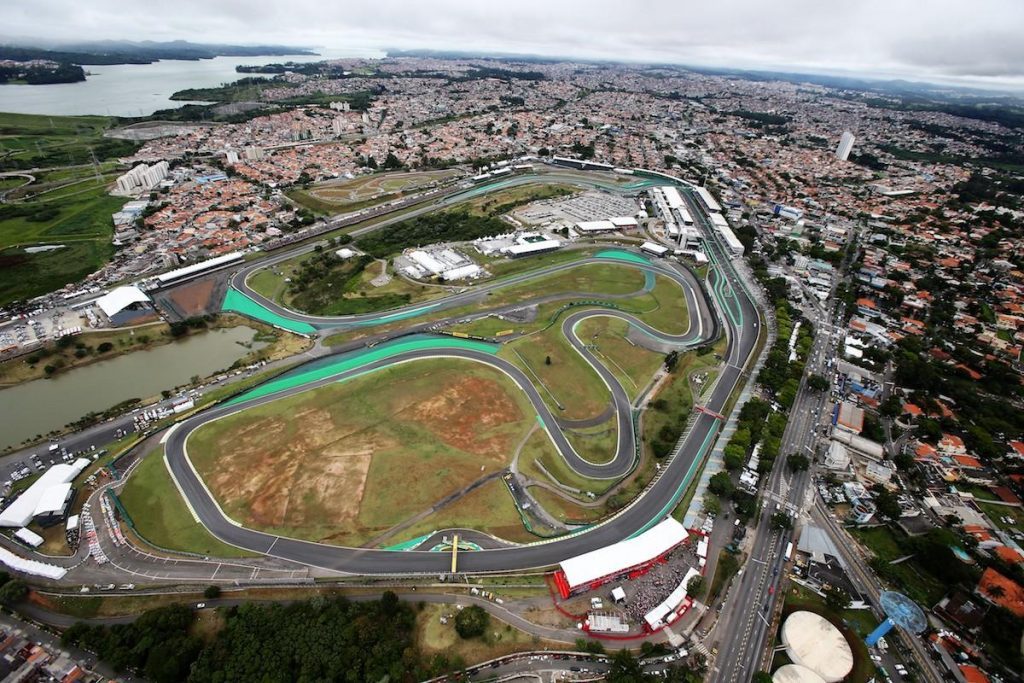 Brazil has been hosting a round of the Formula 1 World Championship for over 40 years, but a lack of investment and security concerns place a question mark over the event's long-term future.
Interlagos was built in 1940, but didn't begin hosting a regular round of the F1 world championship until 1973. The circuit is located in the Sao Paolo suburb of Interlagos, which literally translates in Portugese as 'between the lakes'. Even though the circuit was renamed Autodromo José Carlos Pace in honor of Carlos Pace, a Sao Paolo local who won his only F1 race at the circuit in 1975 but died tragically in a light air crash in 1977, many still refer to it as Interlagos.
By the end of the 1970s, the original 7.96km Interlagos layout (with its bumpy track surface and insufficient safety barriers) was removed from the F1 calendar on safety grounds. Formula 1 found a new Brazilian home at the Jacarepaguá circuit in Rio de Janeiro, which held ten races between 1978-1989. After a significant renovation program, F1 returned to a safer, shorter (4.309km) Interlagos circuit in 1990. It has remained a constant calendar presence since then, holding some memorable and historic races, many rain affected.
The track was resurfaced in 2014 as part of a larger planned redevelopment, but this has not fully extended yet to facilities for fans, which are showing their age. Despite having a contract to hold the race until 2022, the circuit's long-term future on the F1 calendar remains in doubt without this necessary investment, while the fact that Brazil is now without a driver in F1 certainly doesn't help matters. The event's reputation has also been impacted by security incidents at the 2017 Brazilian Grand Prix, when several teams were robbed at gunpoint as they were leaving Interlagos. The 2020 running of the race may be the last at Interlagos before the event moves to Rio de Janeiro.
Brazilian Grand Prix: Did You Know?
Michael Schumacher is the most successful driver at Interlagos, having won four times. Sebastian Vettel could equal his win tally here in 2020.
Ferrari are the most successful team at the Interlagos track, winning nine times in total.
Five Brazilian drivers have won on home soil since the Brazilian Grand Prix became a part of the world championship in 1973. Emerson Fittipaldi, Nelson Piquet, Ayrton Senna and Felipe Massa took two wins apiece, whilst Carlos Pace won once.
Brazilian drivers have taken more poles than drivers from any other nation at Interlagos. A Brazilian has started from the front here on ten occasions.
In 2019, Max Verstappen's Red Bull became the first Honda-powered car to win at Interlagos since Ayrton Senna's McLaren in 1991.
Mark Webber celebrated his final F1 race by removing his helmet on the slow-down lap after finishing second at the Brazilian Grand Prix in 2013
For most of its existence (until 2003), the Brazilian Grand Prix had an early-season calendar slot. It only moved to a late-season slot from 2004, holding the calendar's final race for 5 years until Abu Dhabi joined the calendar in 2009.
Alain Prost is the most successful driver at the Brazilian Grand Prix, with six victories between 1982-1990, five of which were at the Jacarepaguá circuit in Rio (his sixth and final was at Interlagos in 1990.)
The 1994 Brazilian Grand Prix was the last time an F1 race was won by over a lap.
Since their return to the sport in 2010, Mercedes never failed to see both of their cars reach the chequered flag at the Brazilian Grand Prix until Valtteri Bottas retired from the 2019 event. At least one of their cars has scored in all of the past ten Interlagos races.
Pierre Gasly and Carlos Sainz recorded the first podium finishes of their careers at the 2019 Brazilian Grand Prix. It was the first time that two drivers have taken their maiden podium finish in the same race since the 1994 German Grand Prix.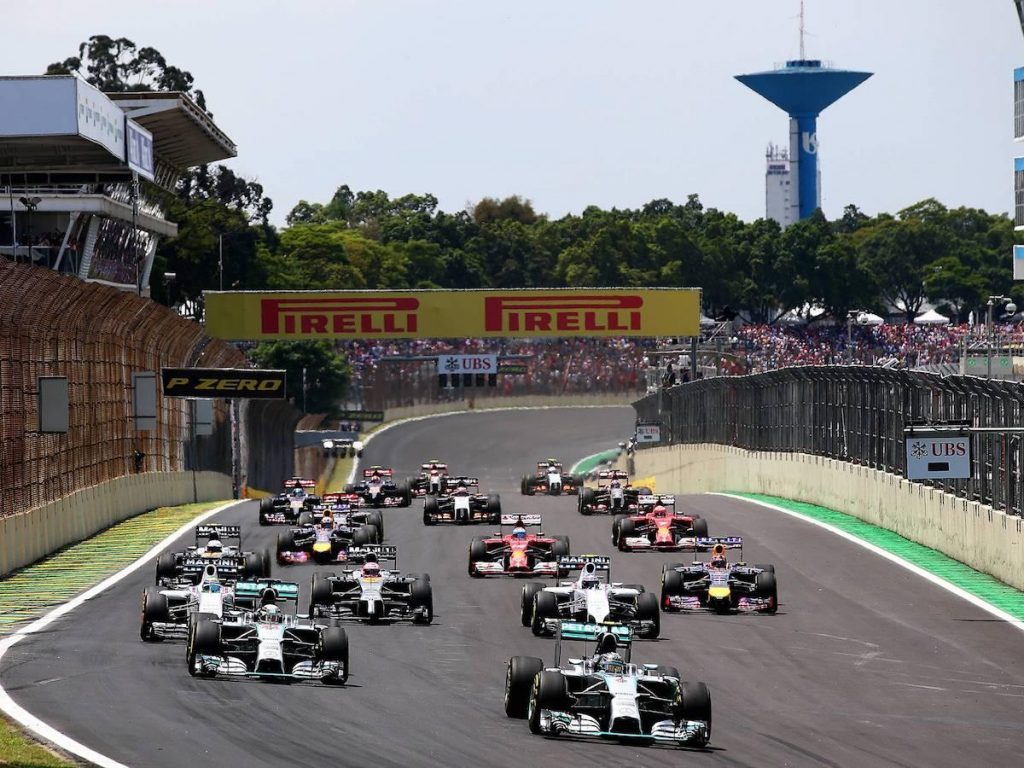 Memorable Moments in the Brazilian Grand Prix

Brazilian Grand Prix facts
Circuit Name
Autodromo José Carlos Pace (Interlagos)
Race first held
1972
Track Length
4.309km (15 turns)
Race Distance
71 laps (305.879km)
Lap Record
1:10.540, Valtteri Bottas (Mercedes 2018)
2019 Result
1st Max Verstappen (Red Bull) 1:33:14.678
2nd Pierre Gasly (Toro Rosso) +6.077s
3rd Carlos Sainz (McLaren) +8.896s
What was your favorite Brazilian Grand Prix? Leave a comment below!