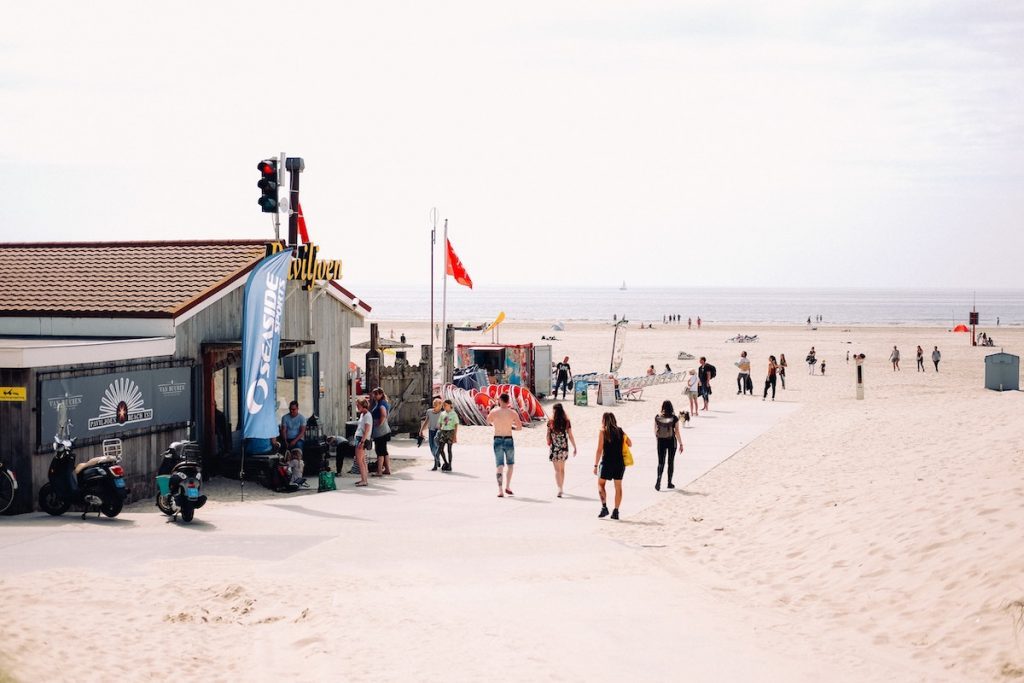 The best off-track activities in Zandvoort, Haarlem and Amsterdam at the 2021 Dutch Grand Prix on September 3-5.
It has been more than 35 years since F1 last visited Zandvoort. While the town has changed much in that time, it remains a popular tourist spot. As such, there are plenty of attractions in Circuit Zandvoort's immediate area. The foreshore looks set to be the place to be on Grand Prix weekend, with popular bars, restaurants and beach clubs. Our pick among them is the rather aptly named Bernie's Beach Club, which is closest to the track and is likely to have F1-themed events to celebrate the return of the Dutch Grand Prix. Far Out host regular music nights and describe themselves as "a little bit of Ibiza in Zandvoort", while you may spot a familiar F1 face or two at the 500 capacity Club Nautique. Other highly-rated beach clubs include The Spot, Mango's Beach Bar and Meijer's Cocktail Club. If you're looking for a big night out after the race weekend, Holland Casino, with its table games and 300 slot machines plus a restaurant and regular entertainment, is open daily from 12:00-03:00.
Food, drink and shopping in Zandvoort
Zandvoort isn't particularly known as a place for shopping, but there are plenty of quirky stores in and around the town where you're likely to pick up a unique gift or momento. If you're looking to sample the area's local produce, the town has a weekly market in Zandvoort North every Tuesday and in the town centre every Wednesday.
Food-wise, stay close to the foreshore for the best options. The Hippie Fish is located practically on the beach, and is a great location to enjoy a relaxed meal or drink. Filoxenia is a family-run Greek restaurant, offering superb traditional cuisine (in very generously sized portions!), while De Zeerover is renowned for its tasty pancakes and has plenty of outdoor seating. And if you fancy something F1-themed, you might be more interested in the Le Grand Prix Pizzeria!
Looking for fun for the whole family? Though it may be a little cold to relax on the beach in May (water temperatures rarely go above 18°C even in the summer months!), you can't go wrong with a stroll along Zandvoort's beach, which is right next to the circuit. If you're feeling more adventurous, there are a wide range of watersports on offer, including surfing and kitesurfing. You can also head to Center Parcs Resort's Aqua Mundo, which features water slides and a water cinema. Away from the water, other options include the town's highly rated Escape Room (which even features a Grand Prix based challenge!) and Circus Zandvoort, which has its "Familyland", plus an upstairs cinema and a casino for the grown ups.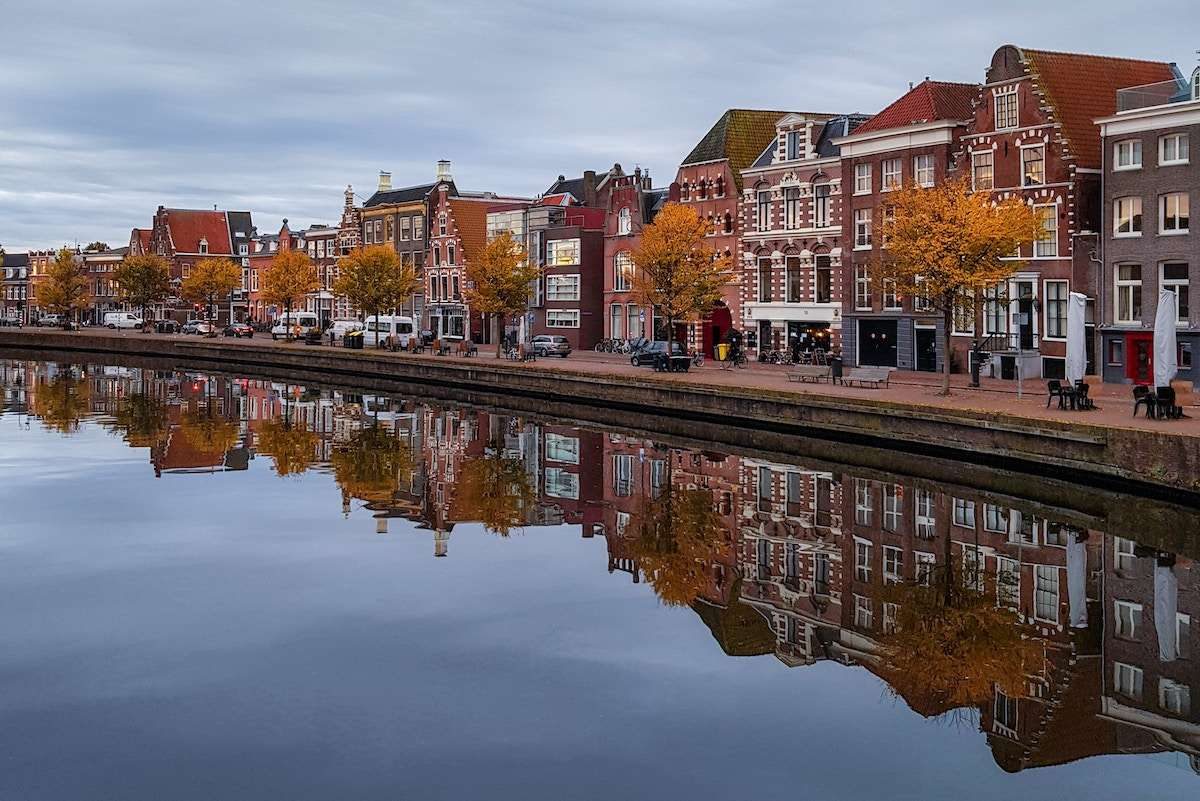 What to see and do in Haarlem
Just over 10km east of Zandvoort is Haarlem. The mid-size city is each to reach by train (more details in Getting There & Around) and is much quieter than nearby Amsterdam. There are a range of museums in Haarlem which will give you an insight into the Dutch way of life and times gone by:
The best way to experience Haarlem
You'll find plenty of places of interest just by walking around the city for an hour or two. If you want to relax, spend some time on a canal cruise of the city – it's a great way of getting your bearings before heading out onto the streets of Haarlem. Meanwhile, hiring a bike is a great way of conveniently getting to the outskirts of the city, where you'll find lots of green spaces, including Haarlemmerhout; the oldest public park in the Netherlands. Within the city, there is an abundance of quiet courtyards to sit and relax. They're not always easy to find, so check out this advice on where to look for them.
Haarlem is also home to the Netherlands' best shopping district, which features everything from designer boutiques to quirky shops. The area around the central square (Grote Markt) is the best place to go if you're looking to spend your Euros
Food and Drink in Haarlem
Haarlem is rich in great dining choices, with dishes to suit a wide range of tastes, many of which are in relaxed settings overlooking the canal. Restaurant Subliem is a highly rated organic restaurant, serving up many Mediterranean meals with plenty of vegetarian choices. For Italian food, you can't go wrong with Centopercento, which serves delicious pasta and pizza daily. Restaurant Zuidam is located next to Molen de Adriaan and offers a peaceful spot by the canal for an evening meal. If you're looking for simple fast food after a long day at the circuit, there are many takeaway options within the city too.
The best place to find bars in Haarlem is around the Grote Markt. The Wolfhound Irish bar offers a big selection of beers in a cosy atmosphere, while Bar Number 5 just down the road is the go-to place for cocktails. For something totally unique, head to Jopenkerk, a brewery located inside a former church, which also serves tasty lunches and dinners.
What to see and do in Amsterdam
Though further afield than Haarlem – around 35km east – Amsterdam is just as easy to get to, and just as culturally rich, as the smaller city. There are many reasons why the city is in the top five most visited in Europe. Here are just a few of the highlights:
Dam Square is a good place to start. One of the most important and well-known locations in the Netherlands' capital, there are a number of notable buildings in the area. The National Monument is located in the middle of the square. It's also a great place to catch a tram!
Museum Square (Museumplein) is the place to go for museums. The Van Gogh Museum is dedicated to the works of Vincent van Gogh and his contemporaries and has been a popular tourist spot since opening in the 1970s. The museum is open daily 09:00-18:00 and tickets are priced at €19. Also nearby are Rijksmuseum, Stedelijk Museum and the Royal Concertgebouw. The latter is considered one of the finest concert halls in the world. There are regular events held at the Concertgebouw, see the calendar here.
Anne Frank House is now a museum dedicated to Jewish wartime diarist Anne Frank. The museum can only be visited with a ticket bought online for a specific time slot. Tickets are priced at €10.50 and you can book here. Open daily 09:00-22:00.
One of the oldest zoos in mainland Europe, ARTIS Amsterdam Royal Zoo is in Amsterdam's city centre. The park contains 27 monumental buildings, most of which are used as enclosures for the animals. Open daily 09:00-18:00, tickets are €22.
The title sponsor of the 2020 Dutch Grand Prix, Heineken originated in a brewery founded in Amsterdam. You can learn more about the brand's history in this Heineken Experience brewery tour. Tickets are €18 when booked in advance online.
If you have kids, NEMO Science Museum is the perfect place to pay a visit. It's open 10.00 to 17.30 and admission is €17.50, or free for children under four.
Vondelpark is a quiet spot in the bustling city. The vast green space has plenty of walking and cycle paths, and you'll also find restaurants, a cinema and an open-air theatre with the city's largest park.
Looking for a gift for yourself or someone else? Waterlooplein Markt is the oldest flea market in the country and has over 300 stalls selling everything from rare books to clothing and vinyl records. The market is open every day except Sundays, and you can sample delicious Italian, Lebanese or Greek dishes from the food trucks outside.
Just like in Haarlem, a great way of seeing the city is by boat. There are over 100km of canals to explore within the city – which was originally built on 90 islands. Typical cruises take an hour and will set you back around €15-20. The best place to catch a trip is near the Amsterdam Centraal Train Station.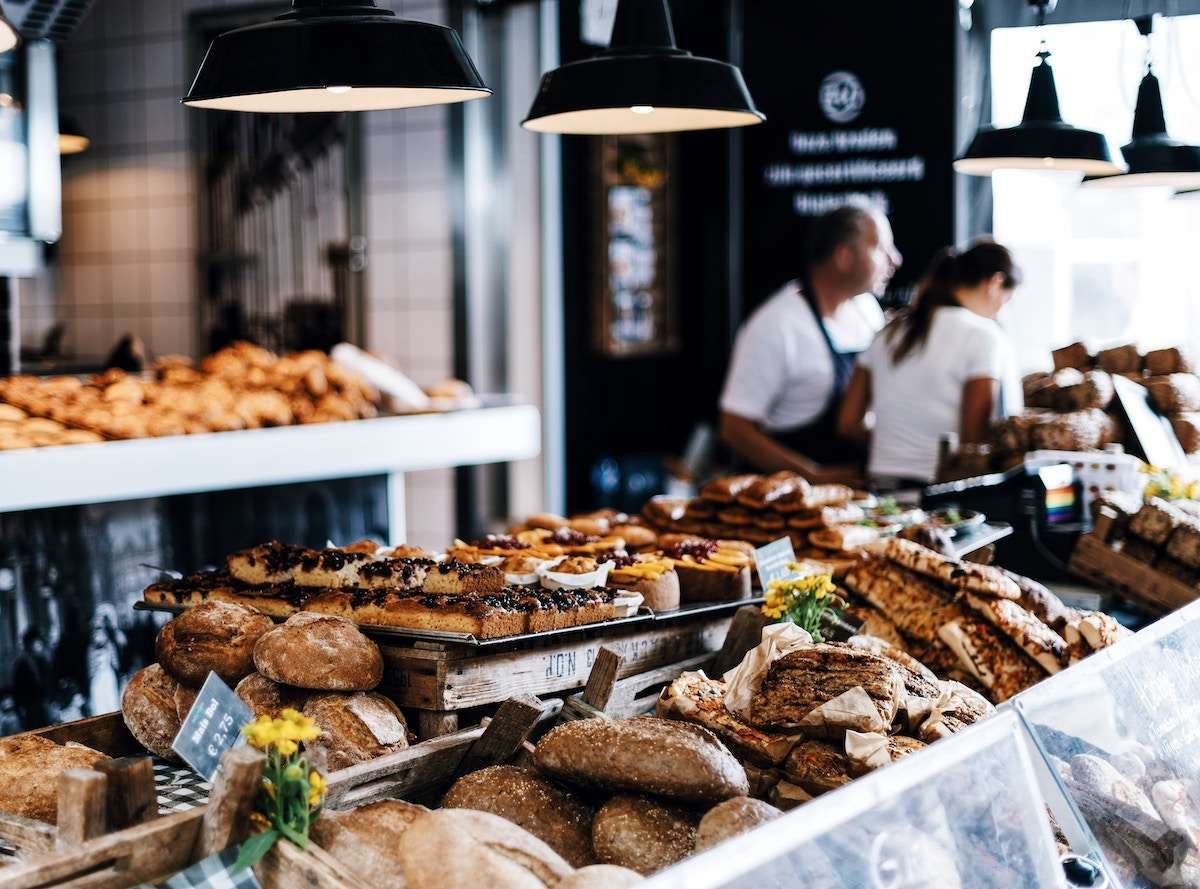 Food & Drink in Amsterdam
Where you go to eat in Amsterdam will largely depend on what your favourite dish is; but you can be almost certain that every palate will be catered for. The Chicken Bar is open until late, which is useful if you're looking for a place to go after a long day at Zandvoort. In addition to its delicious chicken, the cosy restaurant also offers what some describe as the best fries in Amsterdam! Fancy a fine dining adventure? Head to Restaurant Bougainville, a Michelin star restaurant where a unique gastronomic experience awaits. Traditional Dutch cuisine is also in plentiful supply. D'Vijff Vlieghen endeavors to give an atmospheric experience set across five historic canal houses, while Haesje Claes Restaurant has a similarly Dutch offering. Elsewhere, the Chinatown district offers a wide range of South East Asian cuisine, almost all being very reasonably priced.
Amsterdam is renowned for its thriving bar scene and the options on offer cover everything from traditional Dutch pubs to ultra modern rooftop bars. Cafe Pollux is a well rated traditional bar. The friendly atmosphere and live music will have you wanting to visit more than once during your stay! For a cocktail bar try Hiding In Plain Sight (if you can find it of course!), which welcomes both locals and tourists and is a relatively quiet setting to enjoy a drink. Some of the modern bars to check out include the glitzy Bar The Tailor and the ultra-hip NJOY. Along with their cutting-edge cocktails, many of Amsterdam's bars have views over the city from their rooftops.
Have you been to Zandvoort, Haarlem or Amsterdam? Leave your travel tips in the comments below!