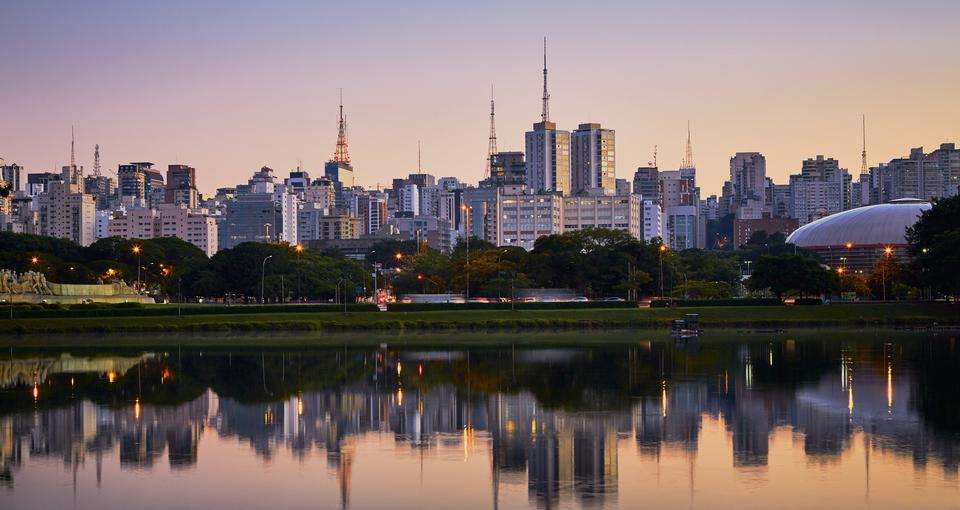 Your guide to the best things to see and do in São Paulo and around the country when visiting for the 2021 Brazilian Grand Prix on November 5-7.
There is so much to see and do in São Paulo, so we urge you to book some time out to discover this spectacular city either before or after the Grand Prix weekend. While its prettier sister Rio de Janeiro has sea, sun and sand, São Paulo is hugely cultural and fabulously foodie, with a thriving club scene. Comparable to New York as Rio is to LA, this sprawling city is architecturally fascinating: edgy and very design-focused with stunning graffiti art everywhere. Here are some must-see trips for your stay in São Paulo. If you're going to travel this far, why not make a proper holiday of it? Internal flights to other must-sees in Brazil are cheap and plentiful, so we've also provided you with a little inspiration.
Best Places to Visit in São Paulo
Things to do in São Paulo
Samba: you can't leave Brazil without having danced a little samba. Head to Vila Madalena – a trendy neighbourhood in the Pinheiros area of the city – and celebrate the end of the Grand Prix with a night of bar-hopping and caipirinha-drinking, before getting down to some sexy samba beats in the small hours.
Churrascaria: we told you Sampa is foodie, so we can't help making more than one food-related recommendation for your stay. An evening meal at a churrascaria is the Brazilian food experience: an indoor BBQ where waiters will come to your table offering juicy cuts of meat skewered on massive swords. You'll be given a two-sided coin to place next to your plate: the red side means STOP… and you can guess what the green side means. Arrive hungry.
Best of Brazil
Been to Sao Paulo or Brazil? Comment with your travel recommendations!