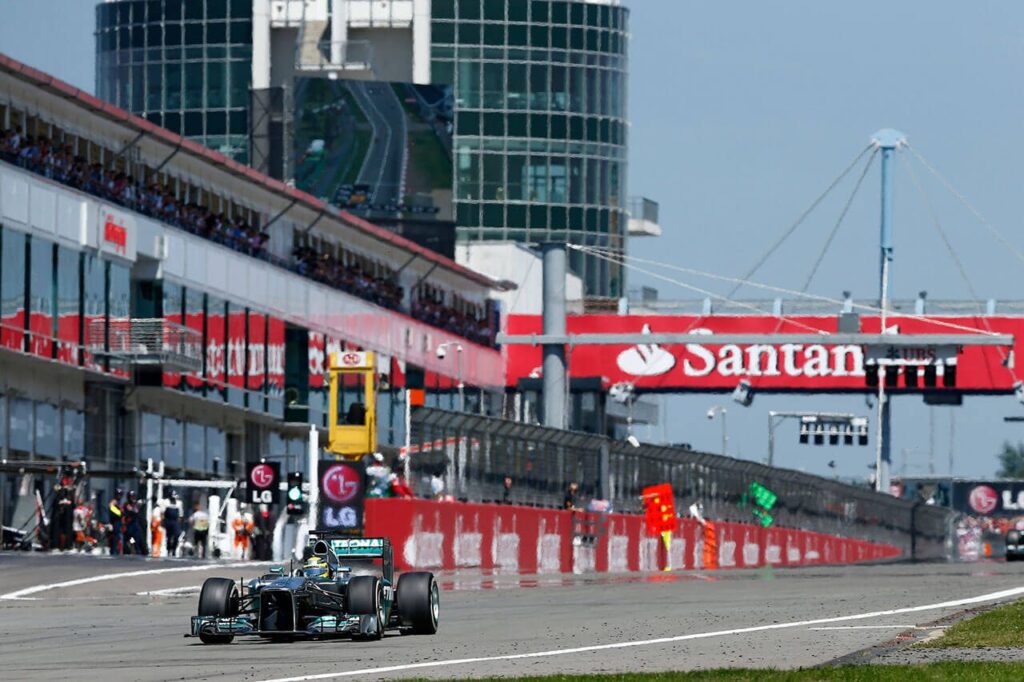 Formula has announced a triple header of new races in Europe this October at the Nürburgring, Imola and Portimão, expanding the coronavirus impacted 2020 Formula 1 calendar to 13 races.
Meanwhile, races in the Americas in Canada, USA, Mexico and Brazil have been officially cancelled. Formula 1 is still aiming for a 15-18 race calendar, with the final races being held in the Middle East in Bahrain and Abu Dhabi in November and December.
Nürburgring, Portimão & Imola added to 2020 Formula 1 calendar
The three new venues on the extended European F1 calendar did not feature on the original 2020 F1 schedule. The
Nürburgring
(Eifel Grand Prix on October 9-11) last staged the German Grand Prix in 2013 before the event switched to the Hockenheimring.
Algarve International Circuit
in Portimão (Portuguese Gran Prix on October 23-25) is a completely new addition to the calendar, thought it did host F1 test sessions in 2008-2009. The
Imola Circuit
in Northern Italy (Emillia Romagna Grand Prix on October 30-November 1) used to be a regular fixture on the Formula 1 calendar, but last hosted the San Marino Grand Prix in 2006. Formula 1 has announced that the event at Imola will be held over 2 days, with only one practice session expected to be held ahead of qualifying and the race. The addition of Imola (along with Mugello and Monza) means that Italy will stage three races on the Formula 1 calendar for the first time in history.
Canada, USA, Mexico & Brazil cancelled
At the same time, Formula 1 has confirmed that this season's calendar, which has been severely compromised by the global coronavirus pandemic, will not feature any races in the Americas. The Canadian Grand Prix, United States Grand Prix, Mexico City Grand Prix and Brazilian Grand Prix have been cancelled and will not take place in 2020.
Statement from Formula 1 Chairman & CEO, Chase Carey
"We are pleased that we continue to make strong progress in finalising our plans for the 2020 season and are excited to welcome Nurburgring, Portimao and Imola to the revised calendar. We want to thank the promoters, the teams, and the FIA for their full support in our efforts to bring our fans exciting racing this season during an unprecedented time. We also want to pay tribute to our incredible partners in the Americas and look forward to being back with them next season when they will once again be able to thrill millions of fans around the world."
Updated 2020 Formula 1 calendar