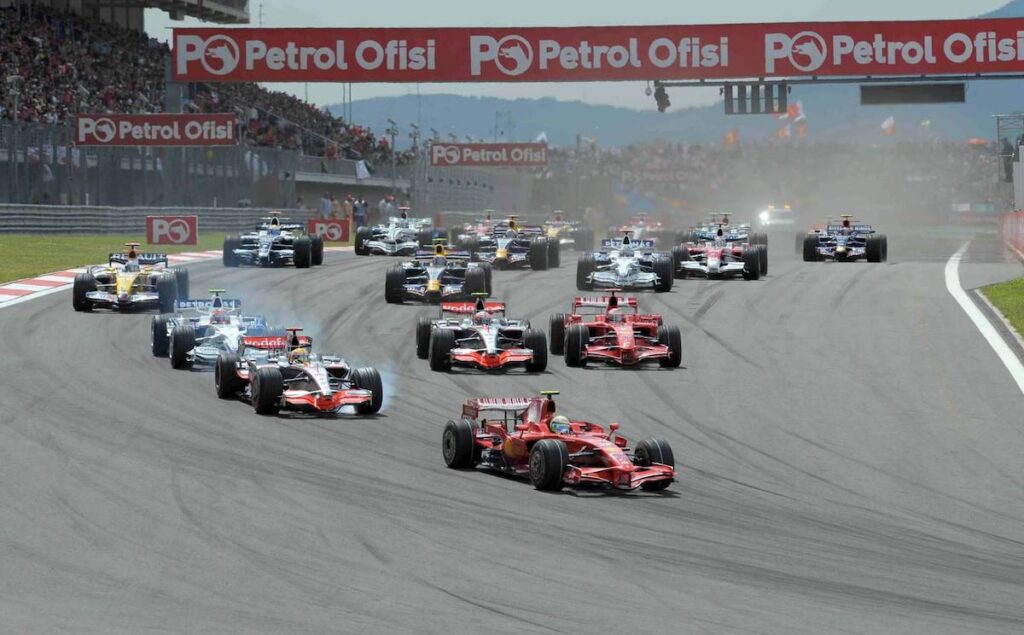 Formula 1 has announced the final four rounds of the 2020 F1 calendar, including a return to Turkey and back-to-back races in Bahrain.
Today's statement from Formula 1 also confirmed that the Chinese Grand Prix will not take place this season. An official statement about the cancellation of the inaugural Vietnam Grand Prix has not yet been made, though the race is not expected to be held this year and thus today's calendar can be considered the final version. The announcement from Formula 1 finalizes a radically different calendar to the 22 rounds planned prior to the global coronavirus pandemic, including five new destinations and three back-to-back weekends at the same circuits.
After the Turkish Grand Prix on November 13-15, the 2020 F1 calendar will conclude with three races in the Middle East. Bahrain International Circuit will host back-to-back race weekends; the 2020 Bahrain Grand Prix on November 27-29 and the 2020 Sakhir Grand Prix on December 4-6. It has been speculated that the second race in Bahrain will run on an alternate layout of Bahrain International Circuit, though details have not yet been announced. The 2020 Abu Dhabi Grand Prix retains its place as the final race of the season on December 11-13, two weeks later than originally planned.
Although Formula 1 had already flagged its intention to finish the season in the Middle East, the return of the Turkish Grand Prix is yet another surprise addition to this year's coronavirus-impacted calendar.
Istanbul Park
joins the
Nürburgring
and
Imola
in making a return to Formula 1 after a substantial absence, while
Mugello
and
Portimão
will both stage their inaugural races. Formula 1 also confirmed that "a number of races in the revised 2020 season will be open to a limited number of fans, including hospitality, and we are working with each promoter to finalise the details." This information does not apply to the season-ending race in Abu Dhabi however. Yas Marina Circuit has confirmed on social media today that the race will be run without fans in attendance. A statement from Formula 1 Chairman & CEO Chase Carey reads: "We are proud to announce that Turkey, Bahrain and Abu Dhabi will be part of our 2020 season. This year has presented Formula 1 and the world with an unprecedented challenge and we want to pay tribute to everyone across Formula 1, the FIA, the teams, and our partners who have made this possible. While we are all disappointed that we have not been able to return to some of our planned races this year we are confident our season has started well and will continue to deliver plenty of excitement with traditional, as well as new, races that will entertain all our fans."
Confirmed 2020 Formula 1 calendar