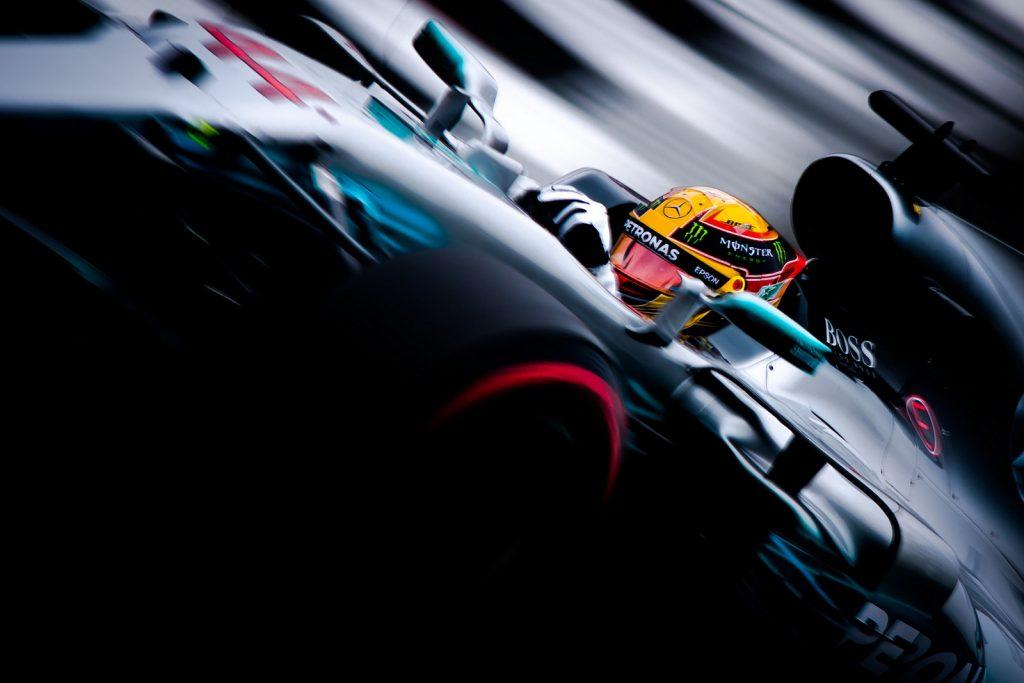 Once you've got the right equipment, it's time to deal with the challenges of modern F1 circuits. Jonny Henchman with part 2 of our guide to taking awesome F1 photos.
Advice is relevant for all forms of motorsport photography, not just F1. Read part 1: Equipment.  All photos by Jonny Henchman / Fireproof Creative. Follow on Instagram, Twitter or Flickr.
When you visit an F1 circuit for the first time as a camera-touting spectator, you are likely to be a bit disappointed with what greets you. Due to safety regulations imposed by the FIA for most purpose-built Formula One venues, run off areas are large and heavy duty catch fencing is employed around the majority of the circuit. This results in spectator areas being a significant distance from the track, often with a mesh obstruction between you and the subject. Fear not, there is still hope, there are numerous opportunities for photography around current F1 circuits and perhaps more creative options available because you need to work a bit harder.
The first thing you need to know is how to deal with the pesky mesh that stops bits of carbon fiber and wheels from prematurely ending your life. Remember that's what it's for when you curse its presence, taking any liberties to physically avoid it can be seriously dangerous and is not at all recommended. There are a few tips and tricks to pull this off, they are listed in order of the effort and commitment required on your part, from the least to the most:
There are a few places where you can clear the top of the fences, the obvious way is to get in a grandstand. Ideally you want to be at the front so the distance to the subject is minimized (and you're less likely to ruin someone's day by smacking an innocent spectator on the back of the head with your lens). The caveat of shooting from a grandstand is you have to shoot down on to the subject which often results in a reasonably dull image framed against the grey of the tarmac. Be aware that grandstand access is usually restricted for large events on qualifying and race day & only a select few will be open to the public for smaller events.
There are a number of points around F1 circuits with shooting holes in the catch fence. These are purpose built windows for press photographers. Sometimes these are locked but opportunities do arise, if you are lucky enough to find an open one, make sure you don't block the accredited media if they wish to use it, remember they have a job to do and these windows are not really intended for use by spectators. When no purpose-built holes are open or not positioned where you want to shoot, look for gaps where fence panels join or at access gates for support vehicles.
It's quite possible to shoot through the fence and not have it interfere with your image. This method works by using depth of field (DOF) to blur out the fence between you and the subject to the point where it becomes invisible. It works best when you position a telephoto lens (the longer the better really; 300mm minimum for best results) close to the catch fence with the subject a relatively large distance beyond it (15 meters minimum). This ensures the fence and the subject are on substantially different focal plains. If the track is too close to the fence the DOF difference will not be enough to completely blur it out. Use the following tips to get the best out of this technique:
Get the end of your lens as close to the fence as possible, remaining safe behind the rail. If you do stray into unauthorized areas and a marshal gives you an earful you need to remember they are looking out for your safety and should, once again, be treated with respect.
Use the widest aperture you can i.e. f/2.8, f/4 or f/5.6 (get yourself a quality 3-4 stop ND filter to allow you to use larger apertures on bright days while keeping the shutter speeds down to enable you to capture some movement).
Avoid thick mesh and supports, this technique works best on uniform areas of thin wire and/or large apertures (gaps).
Avoid sections of fence with a lot of reflections in bright sunshine. Look for sections in the shade or alternatively, position yourself somewhere on the circuit where the sun won't interfere as much.
If your section of fence has large openings or improvised holes, align your lens with said opening for high shutter speeds or when panning, time your shutter release to coincide with the gap.
Always shoot perpendicular to the fence. If you release the shutter at anything other than at right angles you are going to be shooting through more metal than necessary. This will increase the likely hood of producing a grey sheen on your images.
Perhaps the most difficult to achieve with successful results, is to incorporate the fence into your images intentionally. This can require a significant amount of vision on your part and an equal amount of patience, using an obstruction to add variety to your images is difficult, but can result in a genuinely unique photograph. Typically, it is achieved using very low shutter speeds and panning so the obstructions become blurred and adds a layer of structure to, and/or shapes, your image. A perfectly sharp shot isn't necessarily the goal here, instead a more creative approach to capture the emotion and atmosphere of the event tends to be the aim (at least that's what most photographers will tell you). Without wishing to sound overly pretentious, think of yourself as a creative artist rather than a photo journalist. Use your surroundings/restrictions to your advantage and experiment. It doesn't have to be fences either; crowds, grandstands, marshals even other cars can provide an opportunity to use this technique. It won't always work, in fact often it will fail badly, but get a good result and you could end up with an all-time favorite that has the added bonus of being unique.