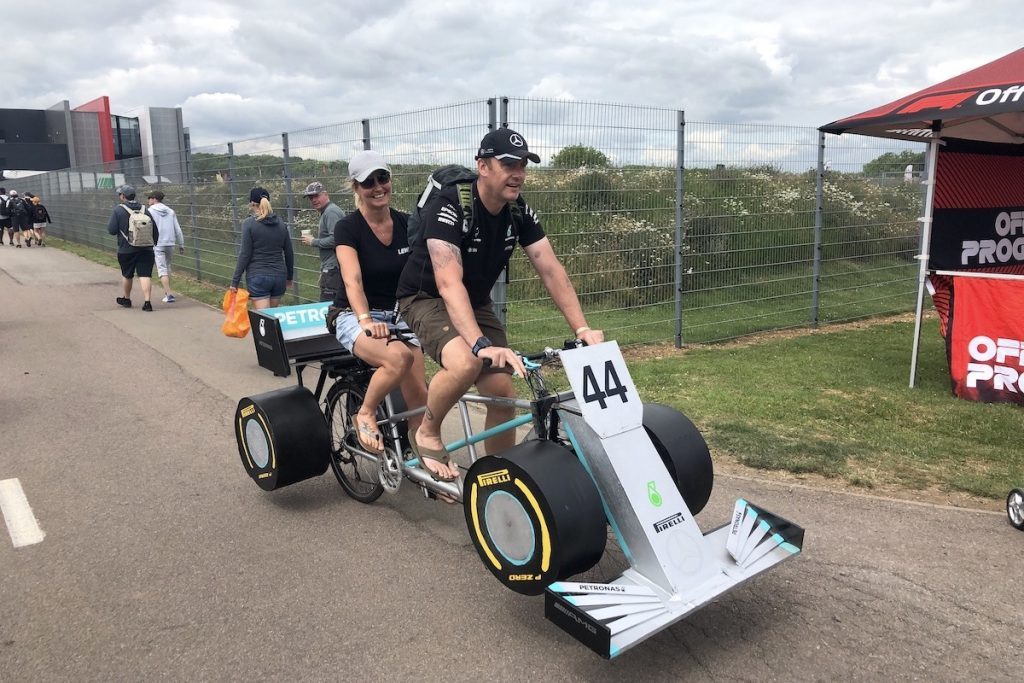 The best ways to get to Silverstone for the 2021 British Grand Prix on July 16-18, including advice on driving, trains, buses and more.
Silverstone is located approximately 130km (80 miles) North East of London in the direction of Birmingham. It's a rural circuit that doesn't benefit from great access. That's probably why so many fans camp near the circuit each year, saving the daily hassle of negotiating the heavy traffic on the small country lanes to and from the circuit. It's not all bad though, unless it rains! Depending on where you decide to stay, here are the best ways to get to Silverstone for the British Grand Prix.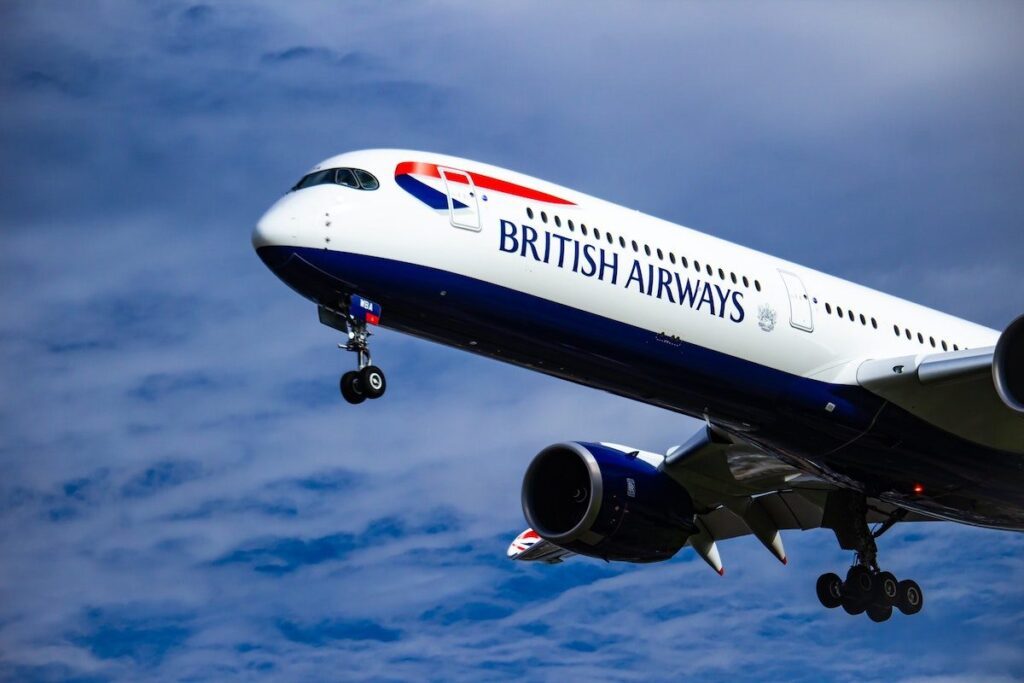 Closest Airports to Silverstone
If you are flying into the UK, there is a good choice of airports which are relatively close to Silverstone, including London's five main airports: Heathrow (LHR), Gatwick (LGW), London City (LCY), Stansted (STN) and Luton (LTN). The closest of the five airports to Silverstone is Luton, but it's still approximately 50 miles (80km) away. Birmingham Airport (BHX) is a similar distance from the circuit. Luton in particularly has a good selection of discount carrier flights from different European destinations. By the same token, Silverstone is also only a train ride away from London, and there are also dedicated coach services running from the capital to the circuit on Grand Prix weekend, so it's worth considering staying in London and making the most of the city by night.
From Europe: there's no shortage of flights from Europe to the UK with both flag carriers and discount airlines. Check Ryanair & EasyJet for the best deals from as little as €100 return.
From the USA: most direct flights from the USA arrive at London Heathrow airport (LHR), though a handful fly into Gatwick (LGW). The flight time is from 8-11 hours. Expect to pay at least $800-1200 USD return.
From Australia: expect a travel time of at least 24 hours to fly from Australia to the UK, with at least one stop along the way. Qantas now transits in Dubai whilst other carriers transit in large Asian hubs such as Singapore or Hong Kong. Flights from Australia to the UK are expensive at this time of year ($2000-2500 AUD return)
Other ways to get to the UK
Eurostar: Western European visitors can also make use of the quick and affordable Eurostar train service from Paris and Lyon. The direct service via the Channel Tunnel takes just 2.5 hours from Paris Gare du Nord to Kings Cross St Pancras in central London. Return tickets on Grand Prix weekend from €89.
Ferry: Putting your car on the ferry and driving to Silverstone is also an option, particularly if you are camping near the track. Dover is also well-connected with London train stations, and Silverstone can be reached within a few hours of docking. A return ticket on the Calais-Dover ferry for two passengers with a car costs from €160 with P&O Ferries.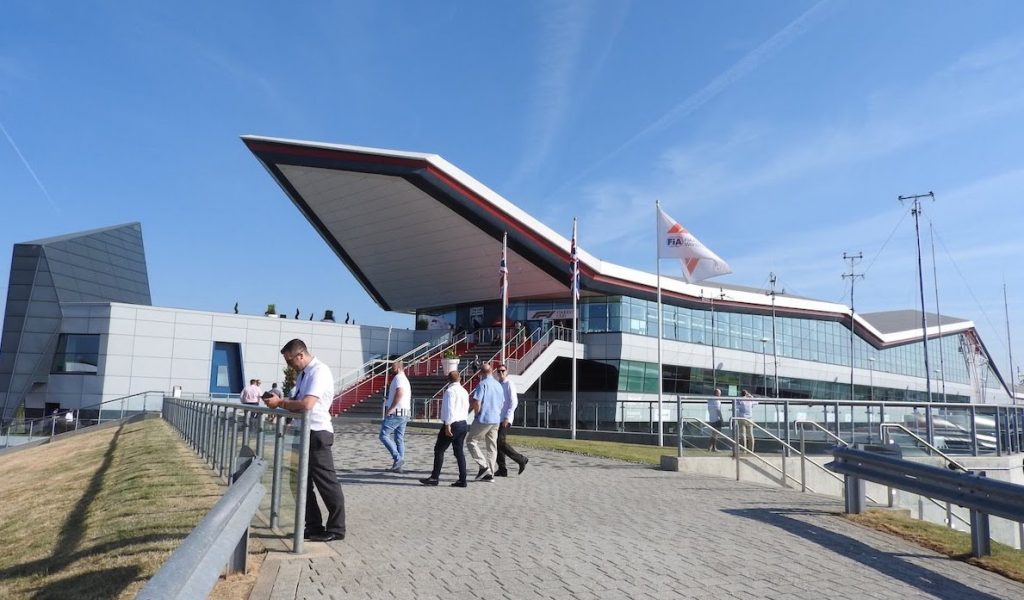 Trains to Silverstone

If you opt to stay in London, it's a good idea to stay close to Euston Station, which has fast connections to Milton Keynes and Northampton – the closest large stations to the circuit. Trains to Northampton are normally direct and take around one hour; return tickets from £15 if booked in advance. Trains to Milton Keynes Central can take as little as 30 minutes and cost about the same when booked in advance. Trains to Banbury are also worth considering; you will get a little closer to the circuit, but trains take longer (90 minutes from Euston). To check times, fares and book your tickets, visit National Rail.
Virgin Trains has also negotiated a special deal with Silverstone for fans traveling to the circuit on race day. Extra trains run to Milton Keynes and Banbury, with shuttle bus transfers to the circuit included in the ticket price.
Stagecoach runs regular buses on British Grand Prix weekend from the train stations in Northampton and Milton Keynes to Silverstone. Single day return tickets cost £16-20, 3-day tickets are £32-35. Megabus runs a service from Banbury train station.
Taxis are also readily available to take you from the train station to the circuit – you shouldn't pay more than £35 GBP for a one-way trip between from Silverstone and Banbury, Northampton or Milton Keynes train stations. Stick to licenced vehicles and steer clear of private minicabs if possible.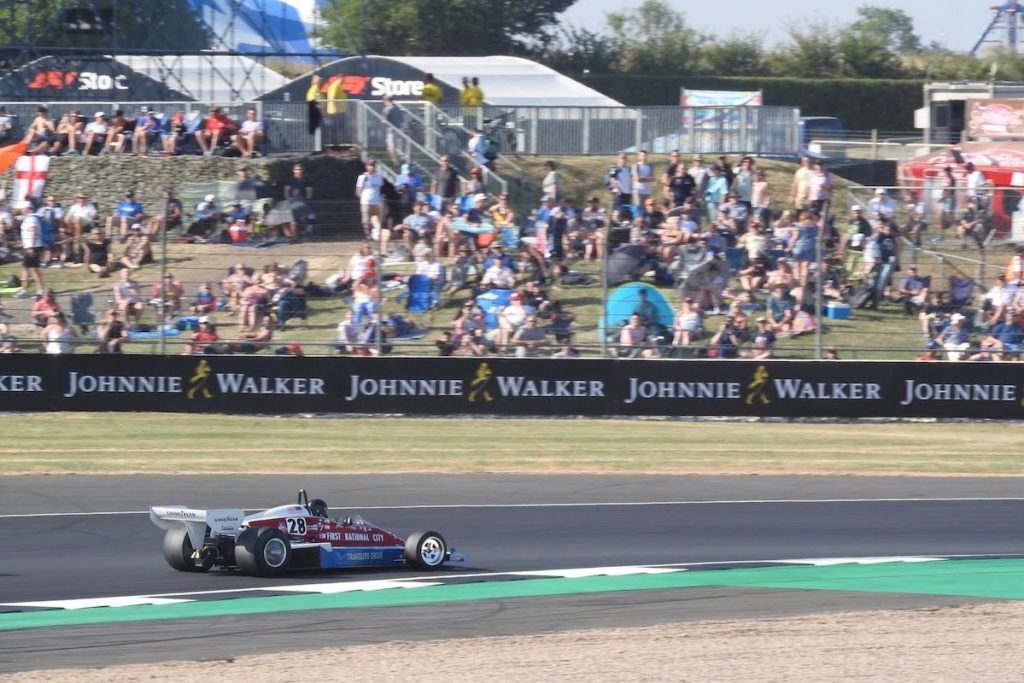 Driving to Silverstone
Silverstone sits between the M1 and the M40 motorways, both of which head out of London and connect with Oxford and Birmingham (M40 – near junction 10) and Milton Keynes and Northampton (M1 – junction 15a). Access to the track is from the Dadford Road which runs north from Buckingham and south from the A43 and Silverstone village. The journey should take 90 minutes from London, 60 minutes from Birmingham, 45 minutes from Oxford and 30 minutes from Northampton. Traffic on Grand Prix weekend can add to these journey times significantly, however.
Trackside Parking: The organizers have improved trackside parking with new layouts and better drainage after heavy rains in 2011 caused havoc. For fans sitting in the grandstands on the western side of the circuit such as Luffield or Abbey, the official trackside carpark is your best bet. If you are in one of the grandstands on the eastern side of the circuit, such as Copse or Becketts, then the closest parking is at Whittlebury Park.  Try to arrive early (particularly on the weekend) to avoid the inevitable queues down the winding country lanes. Parking tickets cost £65 for 3 days (£15 for Friday / £25 for Saturday / £50 for Sunday) and can be purchased together with your tickets. All parking tickets MUST be pre-booked (e.g. when buying your race tickets). You won't get into the circuit if you haven't already bought a a parking ticket, and could pay a fine. (Motorbike parking is provided free of charge.)
Park and Ride: If you want to avoid the traffic jams coming into and out of the circuit (particularly on race day) and save yourself some money on the high cost of trackside parking, then Park & Ride is worth considering. The two locations are not determined yet for 2017, but will be next to the M1 and M40 (previous locations were Hedges Airfield and Sixfields Stadium respectively). Three-day park and ride tickets cost £25, less than half the price of trackside parking (and without the traffic!) Single-day tickets are £15. Regular free shuttle buses take fans to the circuit and back each day.
What is your advice on the best way to get to Silverstone? Leave a comment below!