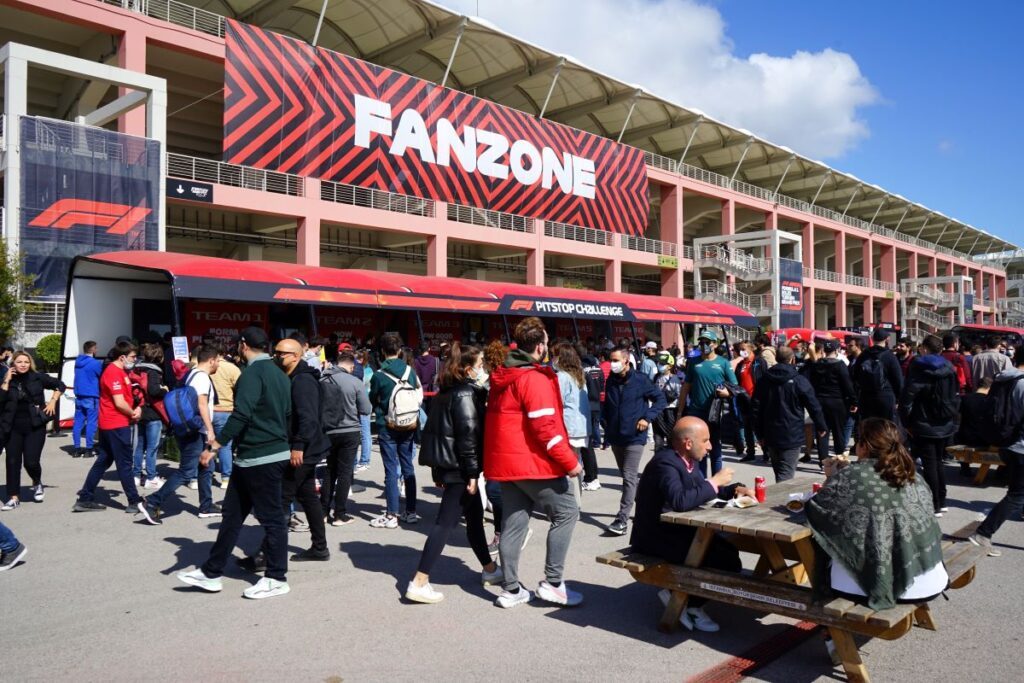 The F1 Race Guide app, packed with on-the-ground and trackside information, is designed to enhance the race weekend experience for Formula 1 fans attending races in 2022.
Described as "the ultimate companion to your race weekend", the free F1 Race Guide app is available to download for both Apple and Android devices. The app features everything you need to know about attending each race on the 2022 calendar, from on-track schedules to local information. The app originally launched ahead of the 2018, receiving mixed reviews due to a lack of relevant information. However, the app appears much improved and of more use for the 2022 season.
Using location services, the main feature of the app is an interactive map. With geo-tagged points of interest, the app uses your location to show which amenities are closest to you. You can find your way to specific grandstands, merchandise shops and food and drink stalls, as well as locate car parks, train stations and other public transport services.
On track schedules and more
To get the most out of your time at the circuit, the app is complete with full on-track schedules for both F1 and support race action, plus timings for off-track events, such as concerts, family entertainment and F1 Fanzone activities. The app allows you to create your own schedule and be alerted about which events are happening imminently.
The app also has additional information for fans with Paddock Club tickets. It includes details of Paddock Club activities, food menus and more. In addition, you can take part in the #F1DriverOfTheDay vote via the app and receive "exclusive offers" from Formula 1.
It's worth noting that in addition to the F1 Race Guide app, some Grands Prix on the current calendar already have their own dedicated apps for fans attending on race weekend.
Have you used the F1 Race Guide app? Did it enhance your race weekend experience? Leave a comment below.