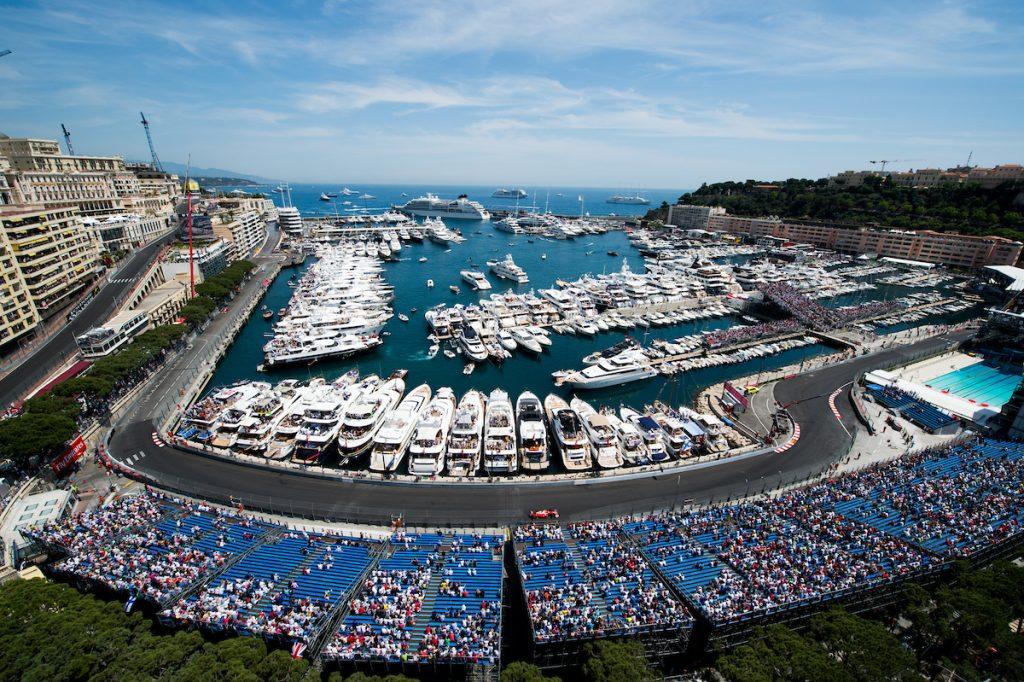 Round 6 of the 2019 season sees Formula 1 head to the legendary Circuit de Monaco. With just centimetres making the difference between mastering the track and racking up an expensive repair bill, the stakes are always high in Monte Carlo. As Mercedes search for unparalleled dominance, Red Bull search for their first win of the season and Charles Leclerc guns for home glory, here are the talking points ahead of the 2019 Monaco Grand Prix!
Known as the 'Jewel in the Crown', the Monaco Grand Prix weekend always feels a little bit special. It's the race where everyone wants to be seen and where winning carries a little extra meaning. The event is unlike any other on the calendar. While Sundays in Monaco can be processional, Saturday in the Principality is always a treat. Look out for the drivers winding up to the fastest laps of the weekend on qualifying day – there's likely to be mesmerising driving skill, plus the odd costly mistake!
Mercedes head to Monaco having lost their Non-Executive Chairman and talisman Niki Lauda. The three-time World Champion died on Monday following a long illness. There's likely to be an abundance of tributes and marks of respect for the inimitable Austrian over the weekend.
Lauda's death will, no doubt, give Mercedes even more determination to claim a sixth consecutive 1-2 finish – a feat which no team has achieved before in the history of Formula 1. The team face a challenge this weekend, as Monaco hasn't typically suited their car well in recent years. They last won here in 2016, but that was in mixed weather conditions and largely as a result of Daniel Ricciardo's pit-lane misfortune.
If Mercedes do take victory this weekend, it will confirm what many already expect to be the case – that the W10 is difficult to beat on any kind of circuit.
While Lewis Hamilton has won in Monaco twice and taken multiple podium finishes, his team-mate Valtteri Bottas has had a less impressive Monaco career. He blames the cars which he's driven at the circuit, rather than his own driving style, as the reasoning for this:
"Across my whole career, I've never had a good car in Monaco. It's such a unique track, you need a really special car in terms of how it works mechanically, in Monaco with all the warps and bumps and everything. It's a question mark how we're going to perform there. But from Barcelona, in sector three with slow corners, it's promising."
The Finn didn't score points at the track until he joined Mercedes in 2017, and is yet to finish on the podium. Similarly, he's never qualified on the front row in the Principality. Nevertheless, Bottas seems to have upped his game this year, so it will be interesting to see if that translates into a better Monaco weekend for him. He may be extra fired up this weekend having lost the championship lead to his team-mate in Spain.
Will the Finn be the weak link in Mercedes' quest for unequalled domination, or will he bite back in the Championship hunt?
Red Bull's chance to shine?
Red Bull have been competitive in Monaco in recent seasons, with Daniel Ricciardo almost taking the win in 2016 and gaining redemption with his 2018 victory. Given Ferrari's current lack of competitiveness, and Red Bull's history at the track, it's largely expected that if any team can beat Mercedes this weekend, it will be Red Bull.
Max Verstappen is on a run of good form at the moment, having finished in the top four in every race since last year's Japanese Grand Prix. Monaco has been somewhat of a minefield for Verstappen however. In 2015, he ended his race by crashing into the back of Romain Grosjean's Lotus; in 2016 he clipped the wall in Free Practice Three before crashing out in both qualifying and the race; and in 2018 he crashed again in FP3 and missed qualifying but finished ninth after starting from last on the grid. Verstappen's only clean weekend from his four appearances so far came in 2017. Can he keep it out of the walls this weekend and give Red Bull their first win with Honda power?
Home success for Leclerc?
Charles Leclerc comes home to Monaco hoping to become the first Monegasque driver to finish on the Monte Carlo podium since 1950.
Leclerc hasn't had much luck in his previous Monaco appearances. Last season, a late race brake failure saw him clatter into the back of Brendon Hartley's Toro Rosso, while his visit to the track in F2 in 2017 was disappointing. Though he qualified on pole, Leclerc failed to finish either of the races that weekend.
Ferrari last won the Monaco Grand Prix in 2017 when Sebastian Vettel emerged victorious. Before that, their last win at the track was back in 2001. Will Leclerc take Ferrari to the top spot for the first time in front of his home crowd?
Nothing adds drama to a Monaco Grand Prix quite like the threat of rain, and it seems the threat will be there over the weekend – particularly on qualifying day. We've seen plenty of classic wet races here, from Ayrton Senna's near-win in 1984, to Lewis Hamilton's 2008 masterclass and a shock victory for Olivier Panis and Ligier in 1996. Will rain shake up the order in qualifying or the Grand Prix?