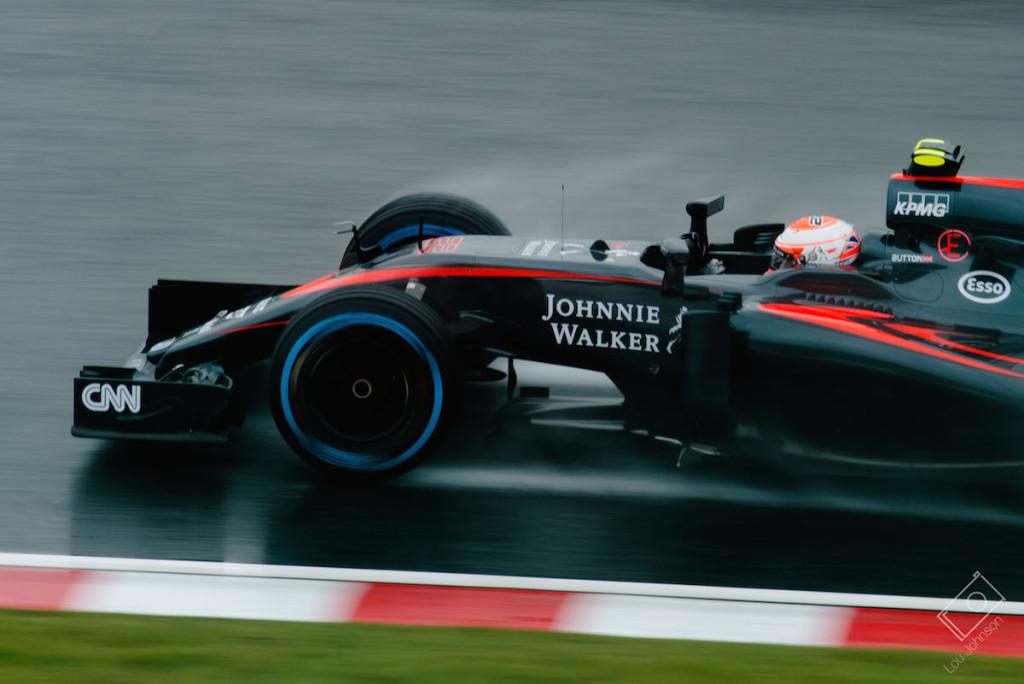 Lou Johnson from the UK returns with a report on her trip to the hallowed ground of Suzuka for the 2015 Japanese Grand Prix.
The Grand Prix at Suzuka is on many petrol heads 'lists', and it really doesn't disappoint! Believe the hype, it's an amazing place, if you're not already planning a trip there, just do it, you wont regret it! Japan itself is one of the most incredible places I've ever been to. Even without the Grand Prix, it would still have been one of my favorite traveling experiences. We spent 2 weeks in Japan in total, with the Grand Prix sandwiched in the middle. I'd urge anyone who is planning on heading to the Japanese Grand Prix to set aside some time to explore this beautiful country while you're there.
Coming from the UK, I have something of a soft spot for rural racetracks such as Silverstone and Brands Hatch. However there is always a very real appeal to going to street tracks too, especially when visiting races abroad, and being able to travel to the race via public transport is always a bonus. Suzuka is the best of both worlds; it's set to a backdrop of mountains, but only a 10-15 minute walk from the local station – perfect!
The town of Suzuka is small, with very limited accommodation options for the amount of tourists who descend on it each year for the Grand Prix. Your best bet for accommodation is a nearby town or city, the largest being Nagoya, which is where many fans stay. Even though it's the largest city in the area, accommodation still gets booked up very early so if you are planning on going to the Grand Prix, I'd recommend booking a hotel or Airbnb as soon as you can! Nagoya is just under an hour's train ride away from Suzuka, so it's not too far, and with extra trains put on during the weekend, it's a great place to stay for the Grand Prix.
As for the weekend itself, on Friday the grandstands were open for everyone, which was great! It gave us a chance to have a little look around some other areas of the track and get some different views of the circuit, even if it was a little wet! General admission areas at the track seem to be limited, so having this free roaming during Friday was a really nice way to do some additional exploring. I'd definitely recommend getting a grandstand ticket here, especially if it's going to rain, which let's face it, it probably will! We sat at upper B2 (around £380 each) which has great views of the end of the pit straight, the first corner and into the esses. Without hesitation I'd sit here again, such a great view!
In addition to the usual track action, off track the fan village had plenty to keep us occupied, including a number of driver and F1 personality interviews on both the main stage and the Honda stage. I couldn't always read the signs to tell me which driver would be on stage next, but that definitely added to the excitement. Who doesn't love a 'surprise' interview with Daniel Ricciardo or Fernando Alonso?!
While the race wasn't the most dramatic or exciting there's been at Suzuka, it didn't matter. The atmosphere was next to none. I have never been to a race with such an incredible atmosphere. There was so much passion for the sport in those grandstands, so much love for the cars, the drivers and the teams. I lost count of the number of great F1 themed outfits and signs. I've been a Honda and Jenson Button fan for as long as I can remember, and I loved suddenly being surrounded by so many fans cheering on Honda at their home track, despite the fact they were trundling around at the back. The fans' enthusiasm for the sport and everything related to it is infectious; it adds so much to your general experience over the weekend – I loved it!!
Any tips for fellow fans?
Definitely make sure you build time into your trip to explore at least some of Japan. Tokyo is a little under 3 hours away by Shinkansen (bullet train), and Kyoto is just over an hour and a half away. They are both such amazing places and certainly worth a visit if you can.
Make sure you also allow plenty of time to exit the circuit in the evenings. We left at least 4 hours after the F1 action finished each day and there were still some queues at the station. There is plenty to keep you occupied at the track though, so we never found it too much of a problem. As with any race, pack for changeable conditions, it wouldn't be Suzuka without a bit of rain!