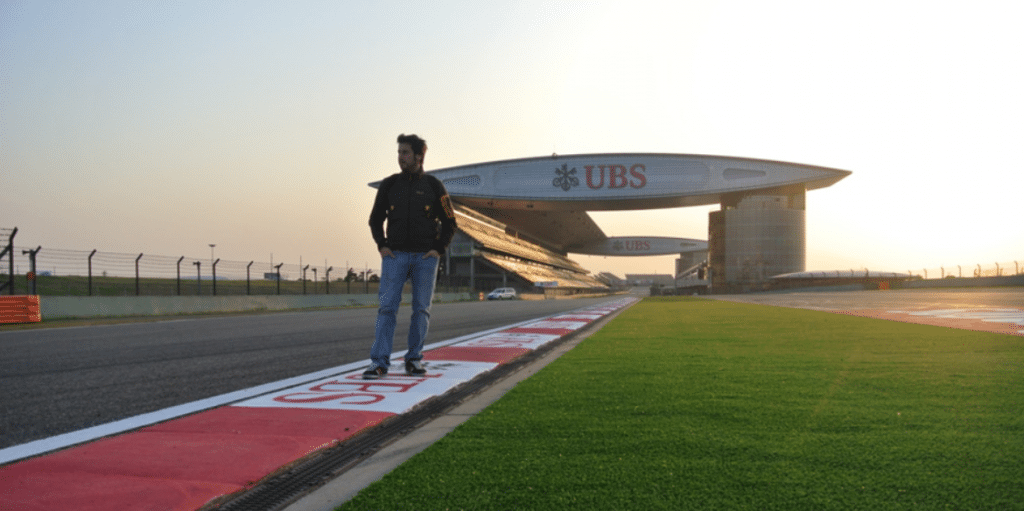 We recently caught up with Dominik Giestheuer from Austria, who has travelled to an impressive 49 races! After getting the F1 bug from his grandfather as a youngster, Dominik went to his home race at the age of 15 and has never looked back. Luckily, he has an understanding girlfriend.
Tell us a little about yourself and where you come from.
"I am 32 years old and I live in Neufurth, which is a small town in Austria. My home is very centrally located for most European races. The Red Bull Ring, Hungaroring and Hockenheim are close by and the other European circuits are pretty easy to reach."
How did you get into Formula 1?
"In the early 90's I started watching Formula One with my grandfather, who followed all the races on TV. It didn't take me long to start sharing my grandfather's passion for the sport. I became a fan of Ferrari, because Gerhard Berger – an Austrian – was driving for the team at the time. I started pestering my parents to take me to a race, but they told me it was too expensive. In 1997, the Austrian Grand Prix returned to Spielberg, but it took two more years before my parents agreed to make my dream come true.
In 1999, my mother bought us bus tickets and accompanied me to the race in Spielberg. I was 15 years old and I will never forget it. I still remember the sound when the cars drove out for the warm up on Sunday morning. I did not expect them to be so loud. Honestly, I got a bit scared the first time I heard them, but it was the beginning of my F1 addiction. Since that year, I have never missed an Austrian Grand Prix.=
Soon, I started to find ways to go to more races. One year later in 2000, my stepfather drove me to the Hungarian Grand Prix in Budapest. It was a totally different experience and made me want to see more races in different countries. Seeing a race outside Europe was not something I was thinking about at the time, but luckily it became possible a few years later."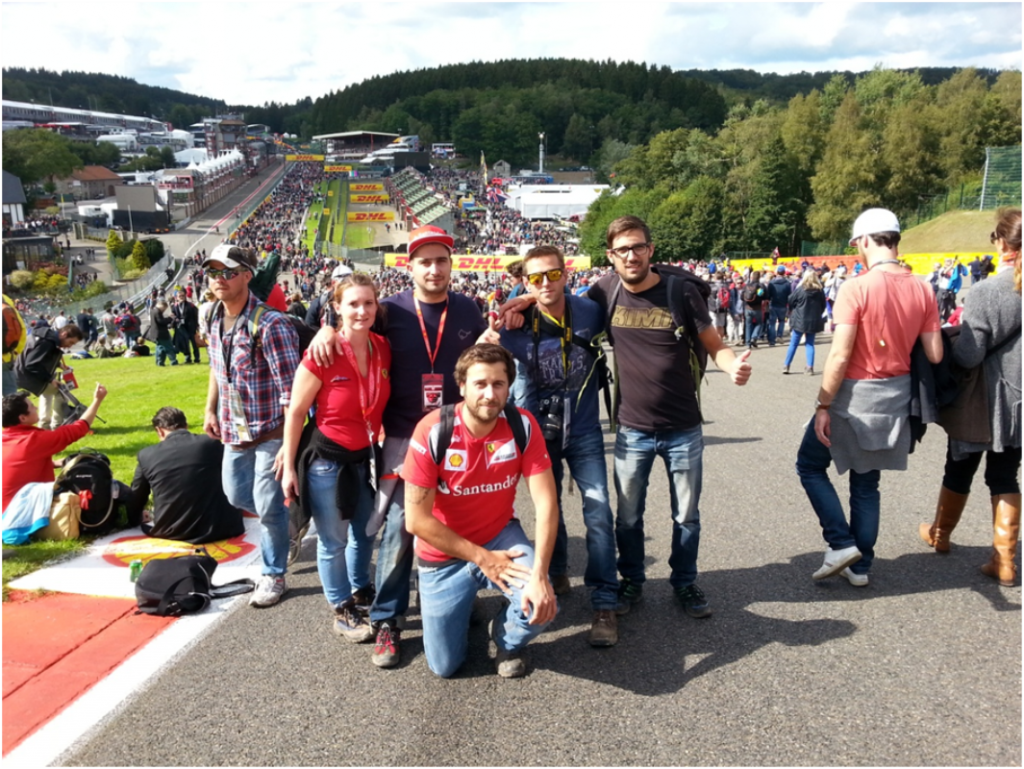 Tell us about your most memorable races.
"Monza in 2010 was memorable, because Fernando Alonso won in the Ferrari. I also liked China in 2013 and Singapore in 2015, mainly because Ferrari won those races too! Did I tell you I was a Ferrari fan? Another favorite was the wet Hungarian Grand Prix in 2011."
What's your favorite circuit?
"Every circuit is unique and special, but my favourite is probably Monza. The atmosphere is incredible and the tifosi are the most passionate fans of all. When I think about the views from the grandstands and value for money, my favourites circuits are Malaysia and China. You can see two thirds of the track from some grandstands at Sepang and Shanghai! Unfortunately, I don't count my home race at the Red Bull Ring in Spielberg among my favourites, even if it is very close to my hometown. The grandstand tickets are overpriced and the atmosphere just isn't as good as at other European races. Luckily, my girlfriend supports my Formula 1 addiction. She plans our holiday itineraries so we can combine Formula 1 with some incredible trips to interesting countries."
"We camp at the Red Bull Ring, because it is easy to reach the circuit by car and there are not many hotels nearby. I also used to camp at the Hungaroring, Spa and Monza as well, but not anymore. We found decent hotels at reasonable prices that are more comfortable."
"Sometimes I travel to races with my girlfriend or friends, sometimes as part of a big group and sometimes I go by myself. But I am never alone for too long, as I've made plenty of F1 friends over the years."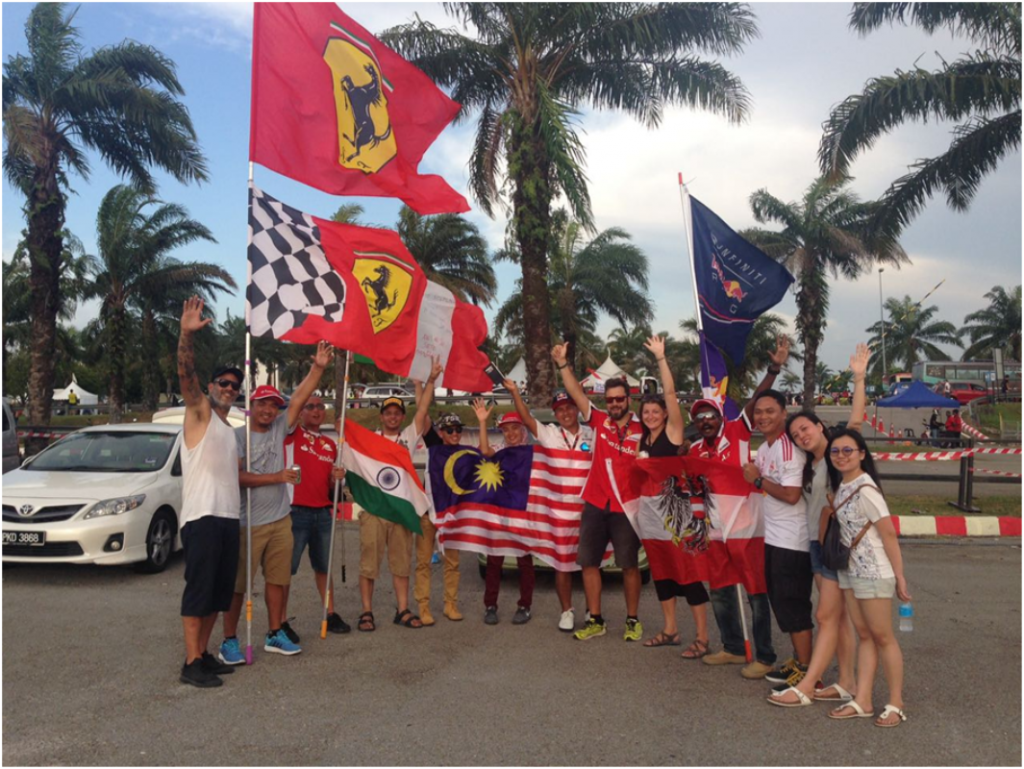 Any tips for fellow fans considering going to a race?
"You don't need to buy the most expensive tickets to have the best experience. For example, the Bronze (General Admission) tickets at Spa Francorchamps are the cheapest, but also offer the best places to watch the action. The same goes for other circuits like the Red Bull Ring, Hungaroring and Barcelona, where the cheapest General Admission tickets are really good. You just have to get there early on race day to reserve a good spot! This may not work for everyone or at every circuit, but buying the cheapest tickets means I can afford to go to more races!"
What are your plans for the future?
"My 50th race will be the Spanish Grand Prix in May. I am going to a total of six races in 2017, including my first trip to the British Grand Prix at Silverstone. Next year, my girlfriend and I are planning a trip to Australia. We will meet some friends that we made at the Monaco GP a few years ago, and a trip to the Australian Grand Prix at Albert Park is obviously part of the itinerary! Every Formula 1 venue is unique in its own way and I am looking forward to seeing more."