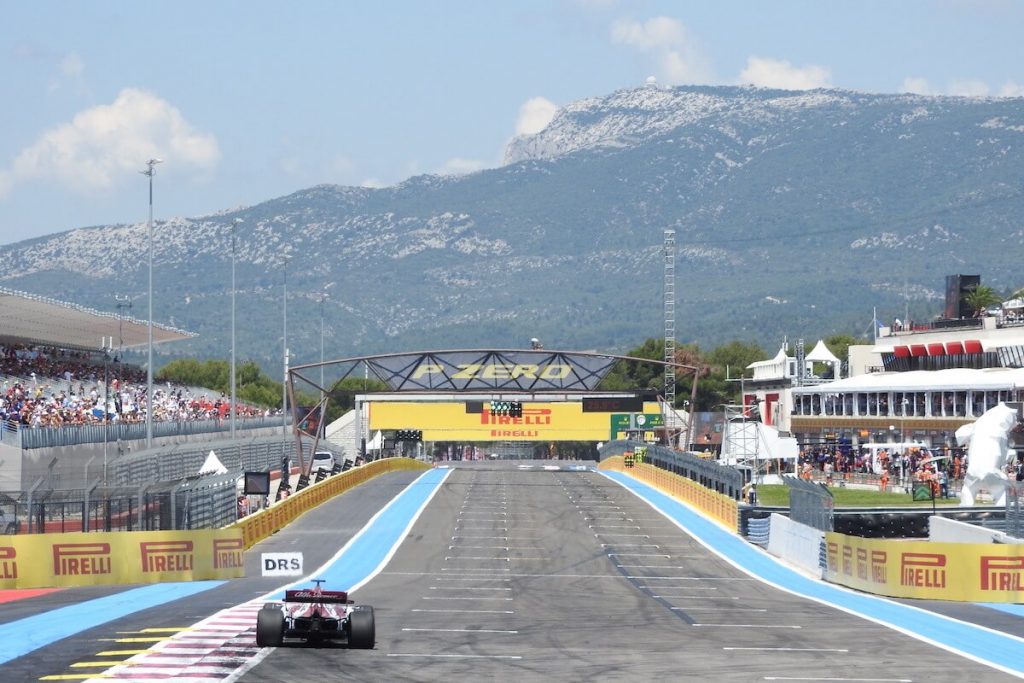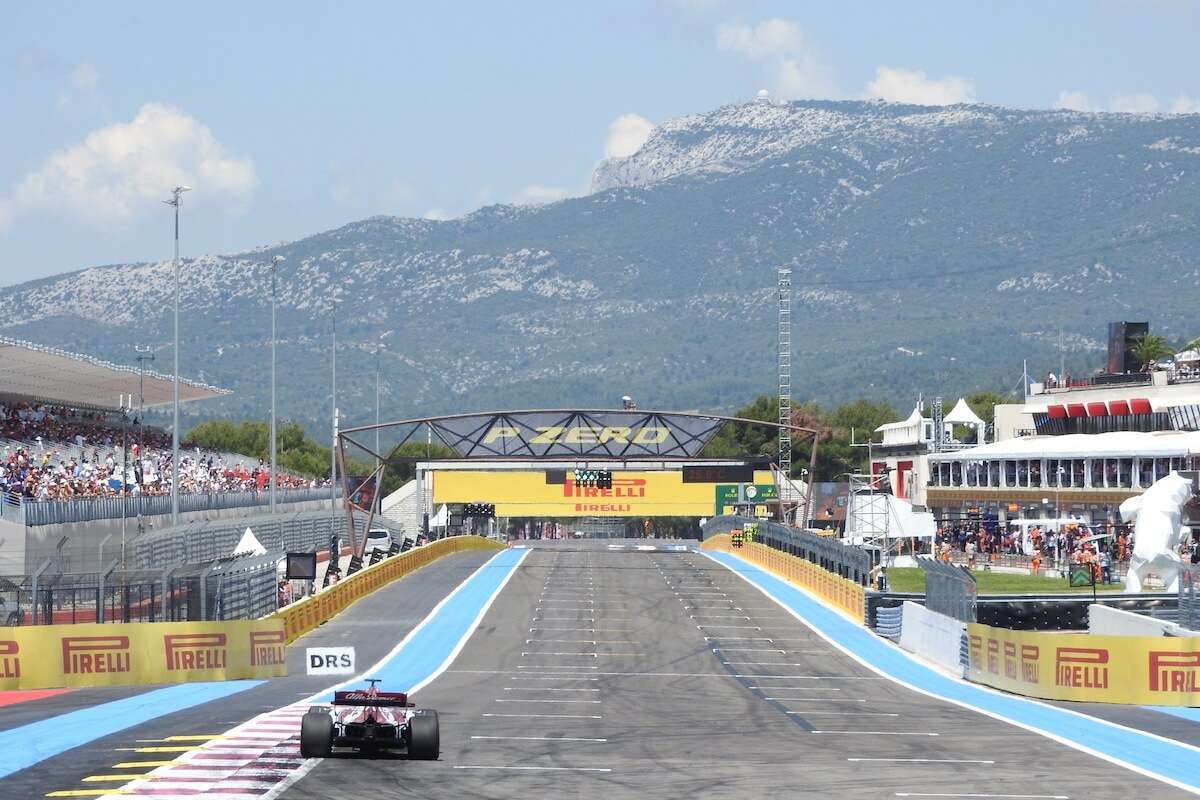 Learn more about buying tickets and packages for the 2021 French Grand Prix at Circuit Paul Ricard on June 25-27.

The Editor attended the 2019 French Grand Prix. All images © F1Destinations.com.
Tickets are now on sale for the 2021 French Grand Prix, though spectator capacity at Paul Ricard is being limited this year due to COVID-19 restrictions. Tickets are only available in the Main Grandstand (Ligne de Depart), Saint Baume and Chicane Grandstands, with no General Admission access available. Some categories of tickets in the Main Grandstand have already sold out.
Buying French Grand Prix tickets: Need to know
No refunds are available on tickets to the 2021 French Grand Prix. If the race is postponed, tickets will apply for the new dates. If the race is cancelled, tickets will be valid for the 2022 French Grand Prix.

The distinctive blue and red striped runoff areas at Paul Ricard take up a lot of space at the circuit, putting most grandstands some distance from the track proper.
Children aged under 6 are granted free entry, provided they do not occupy a seat. Grandstand Tickets for children aged 6-16 are available at an approx. 50% discount to the adult price. Regular tickets without discount need to be purchased for children aged 17 or over.
The Start/Finish & Virage du Pont grandstands are covered; all other grandstands are open to the elements
Grandstands and General Admission areas are accessible for reduced-mobility spectators. A special zone is available for wheelchair users on the Beausset corner; email the circuit or call +33 97 07 36 300 to book tickets.
French Grand Prix Ticket Types
Please note that only the Start-Finish, Sainte Baume and Chicane grandstands are available in 2021.
Start-Finish: Best for pits action, and the race lead up, start and finish. Choose another grandstand if you want to see on-track action. See our video view below. Upper seats in the grandstand are covered.

Sainte Baume (Turns 3-4): Four Silver grandstands are located between turns 5 and 6. Sainte Baume 4 looks to be the pick of them, with good views of the cars approaching straight. Two Bronze grandstands are also positioned on the run down to turn 7.
Chicane (Turn 6): The mighty Mistral straight will be broken up by the Chicane Nord (North Chicane). Six grandstands are clustered around this corner: two Bronze grandstands on the entrance (Chicane 1-2) and four Silver grandstands on the corner itself (Chicane 3-6). We'd choose Chicane 6 as you'll have a view of the cars approaching you (rather than a side or rear view). See our video view below.
Le Beausset (turn 8): Three Bronze grandstands are located on the outside of the long, sweeping turn 8. Le Beausset 2 and 3 seem to offer better views than Le Beausset 1. A fourth Family Grandstand offering discounted children's tickets is also on this corner.
Virage du Pont (turn 12): Four Gold grandstands are situated on the outside of the slow turn 12 hairpin. All grandstands here are covered. Virage du Pont 2 has views up the main straight, but we'd choose Virage du Pont 3 or 4 for better panoramic views of the final few corners.
General Admission: Several standing areas are dotted around Paul Ricard, including at the start of the Mistral Straight and after the Chicane halfway down Mistral. The largest zones are located in the last few corners; on the approach to turn 8 and between turns 9-11.
Been to the French Grand Prix? Leave a comment below and tell us where you watched the action!